This is the title of subject that we have in our 1st day of short sem. My Uni don't call this sem as short sem but special sem i.e. semester khas. Basically this is the most hypnotize class I have even entered.
After the OSHA class (organization Safety and Hazard Act), we bought the only book (module) for this sem.
The module: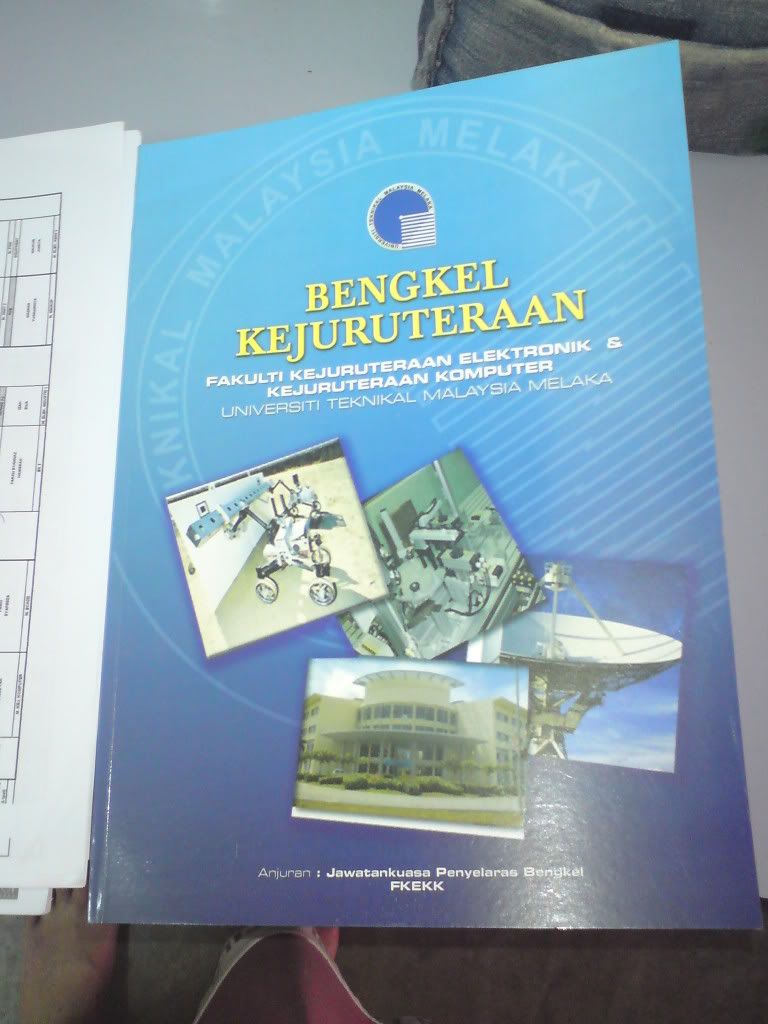 The module consist of OSHA, Electronic Equipment Theory, Soldering and desoldering process, Wiring, PCB, Pspice, Multisim, Mathlab and also Autocad. 4 of the subtopic are ECADD, hope it will help me to score XD.
After lunch was a short open book test then the introduction of engineering workshop. I never enter any event that ends the event with introduction. I don't know I should call them too pro or too bod (bodoh).