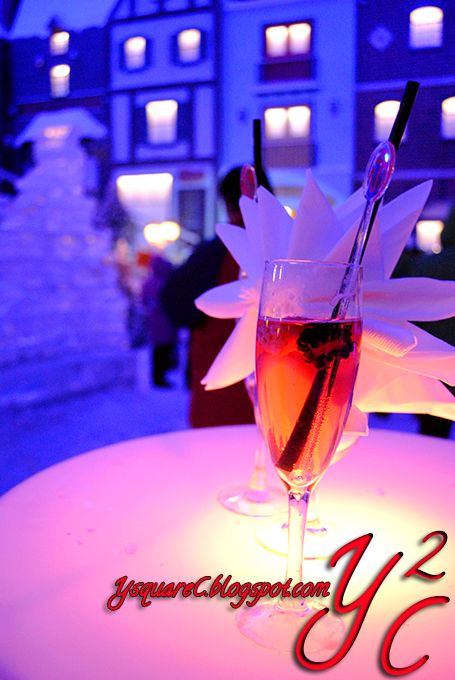 Have you ever wonder how does it feel to be in a place colder than your freezer, sipping some fruit cocktail like a sir,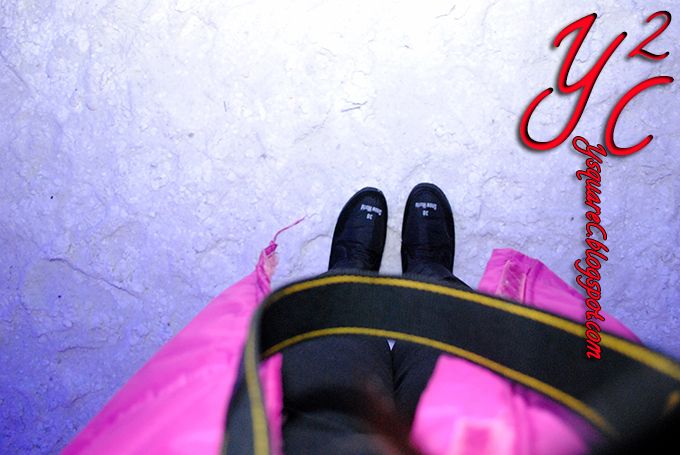 standing on top of a pile of wet, slippy snow
under a controlled weather of 5 degree Celsius under freezing point?
If you have not been through all these and feel like you want to experience how the hero and heroine in Winter Sonata feels, this might the place your dream comes true, without even leaving Malaysia or South East Asia!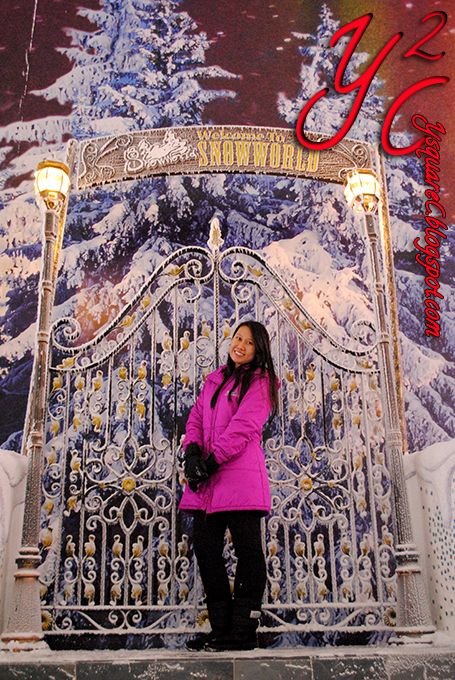 Yes, it's the SnowWorld in Resort World Genting.
(and yes, it's yours truely *blush*)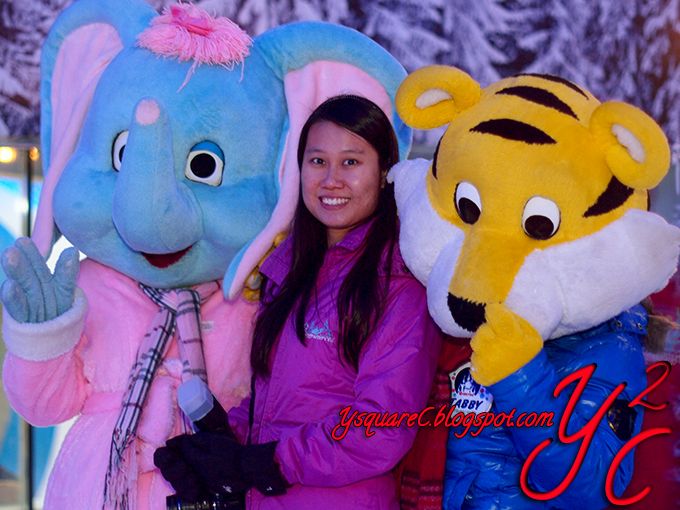 If you are a lil bit older, you might have your set of photo like this in your album. The typical Genting mascot with you in a thick coat. Years before, there was an in-door place up in the hill called Genting where you can feel snow like you can never feel in your own neighborhood. But out of no reason (reason that we were too young to understand), the whimsical places disappeared.

Now, years have passed, either you were old enough to visit Snow World years before, or you were too young before it close, fear not! Since the reopen of SnowWorld on 31 August 2012, more than 192 thousand visitor has visited Snow World.
And it was just last week, Snow World was launch by Dato' Kevin Sim, Executive Vice President of Genting Malaysia Berhad.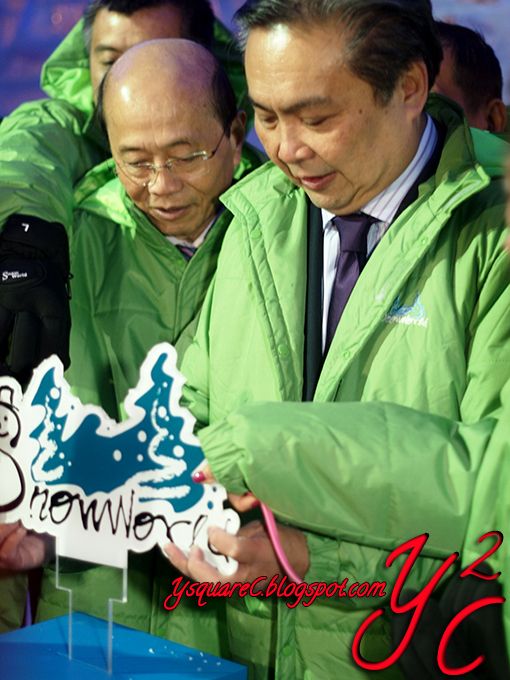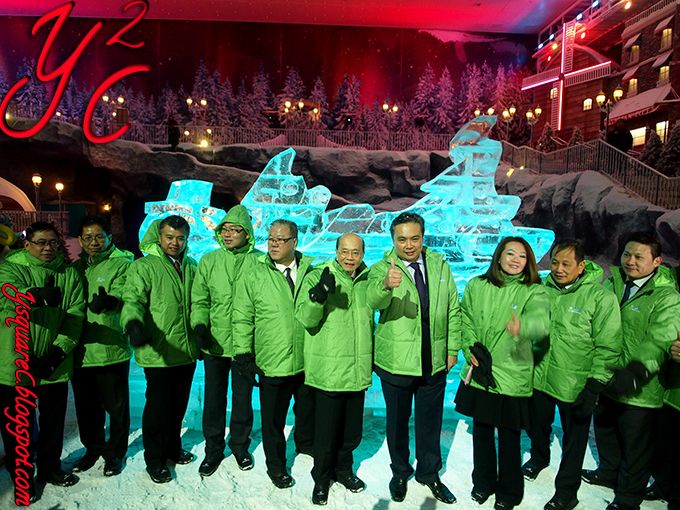 Kudos to the Resort World's team for introduce us with the never-before-seen attraction in this 22.8 kilo square feet area.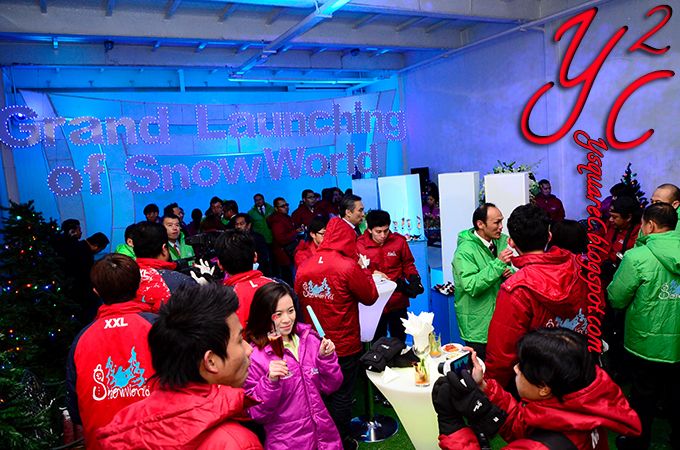 Not to forget the great hospitality during the launching where we were serve with delicious snacks alongside with our companies.


Though the weather was like 5 degree Celsius under freezing point, the entertainers are so professional.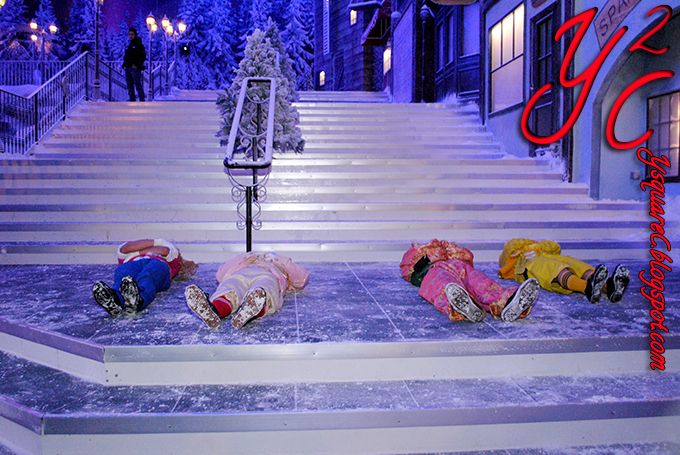 Some even lay on the floor 0.o?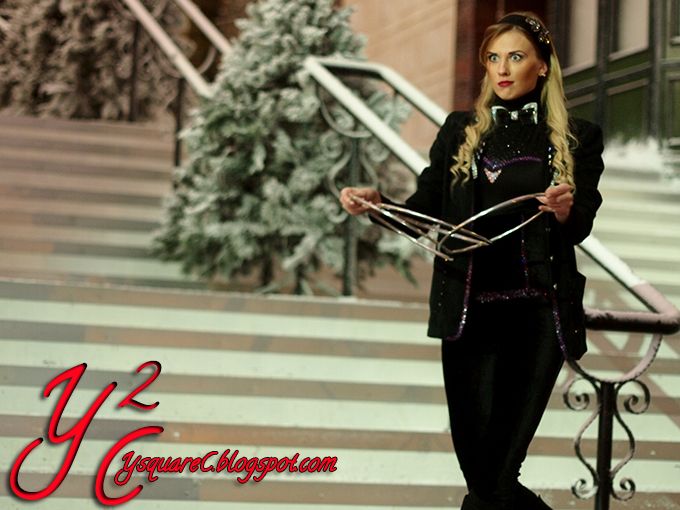 What I like most is still Anastasia's expression during her magic performance XD

However, those are not the main attraction.
The facade along the sideway imitate winter at a European down town (Down town and World Heritage Concept).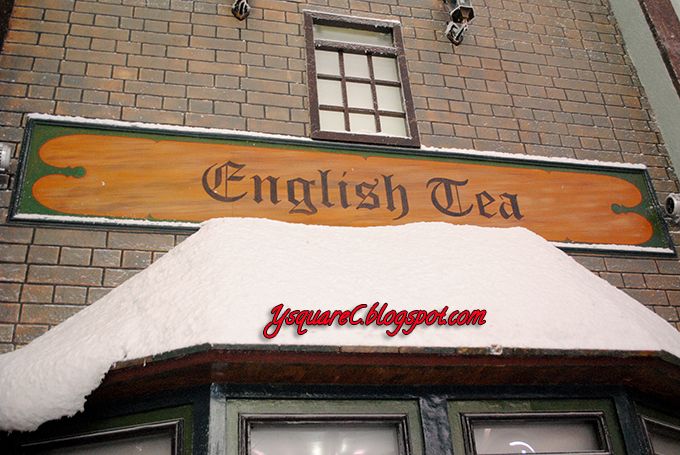 Combination of English Tea Shop, French Bakery, and Italian Pizzeria- all give an experience of many cultures in one location.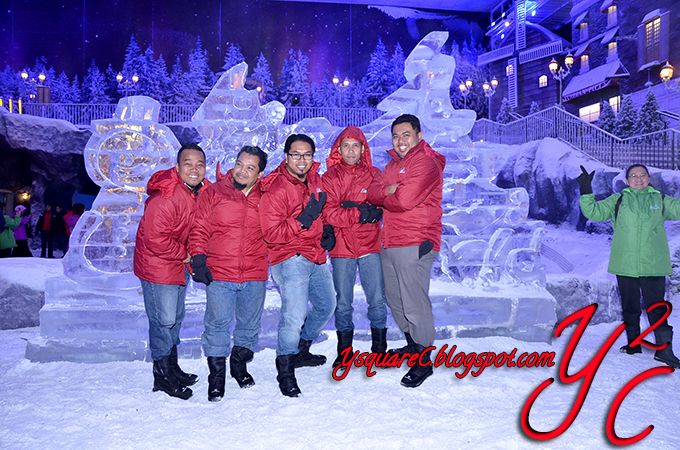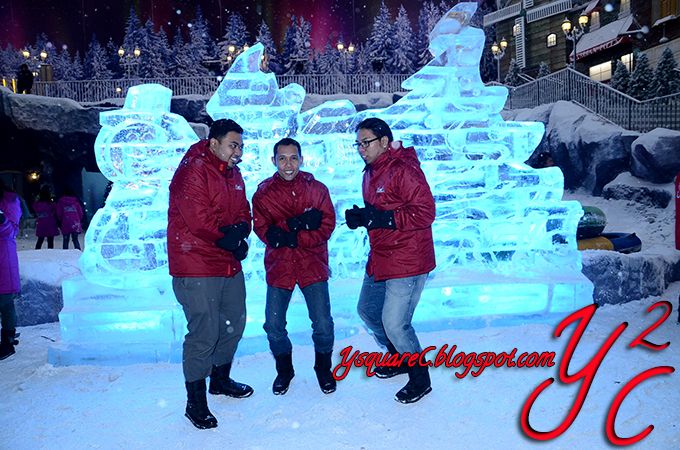 From dawn to dusk, the LED animation lets you experience the different time in winter season with just a period of few minutes.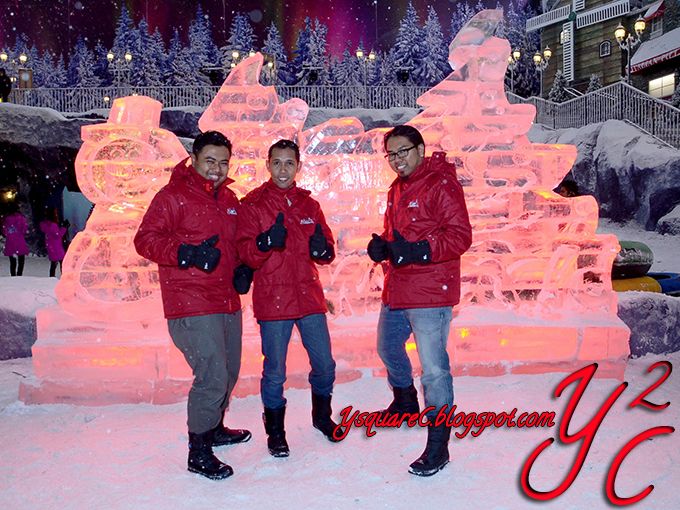 The lookout point is the best spot to observe all these miracles.


If you are afraid of cold, you can also nest yourself in the Warm House, which is basically an igloo (ice sculpture). Well, not exactly warm, but it's definitely better than the freezing air outside >~<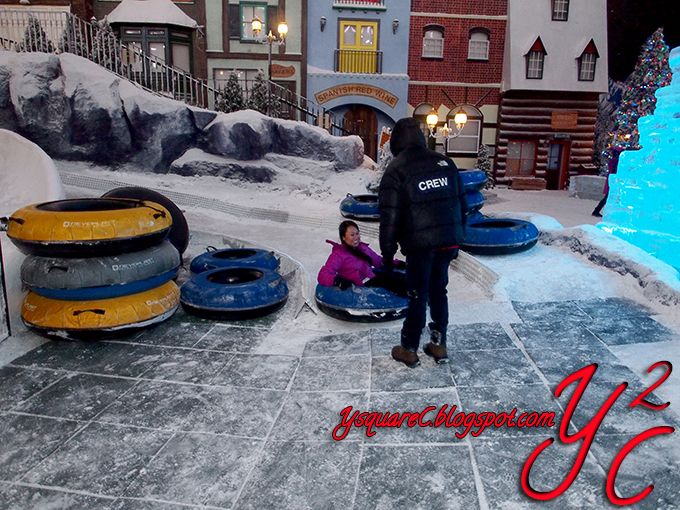 As for the adventurous me, I wouldn't missed the Cresta Run slide.
Weeeeee~
No worry, it's super safe under supervision of the crew.
What a wonderful memory with these beautiful decorations and spectacular ice sculptures.
No matter you are looking for a place for
special functions such as parties and private event,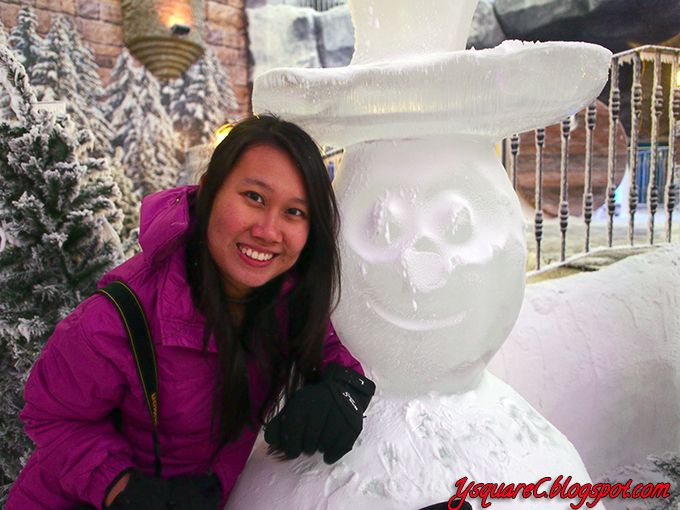 or take an adventurous journey like me,


or spending some special time with loved one (Valentine is coming *wink wink*)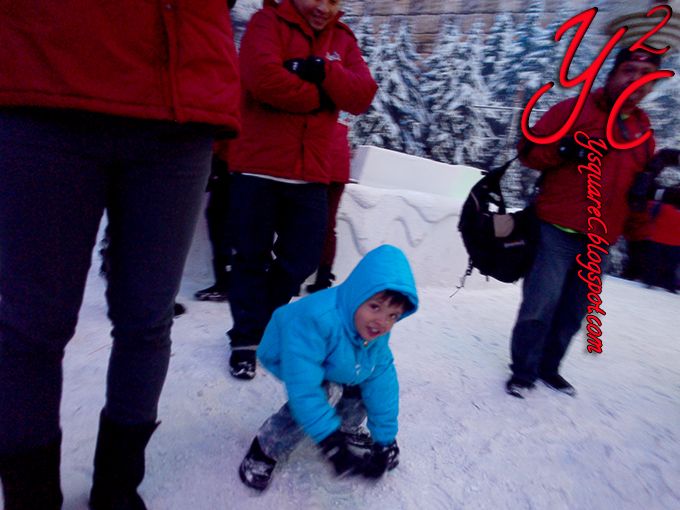 or even your family. Since Chinise New Year is coming and it's a long weekend ahead,
why not spend some time in Resort World Genting's Snow World?
I guarantee you it's 10 times more fun than playing your
stupid
mediocre Facebook game...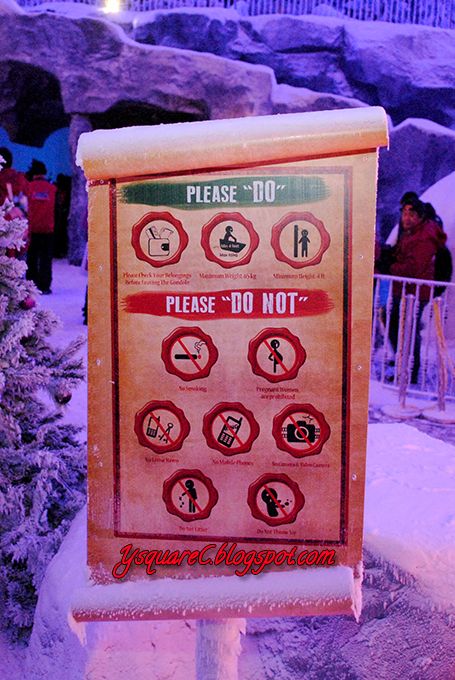 But be aware of the rules and regulation in Snow World.
By right you shouldn't bring your camera into it. Due to the launch, media and bloggers were allow to bring in camera. As a result: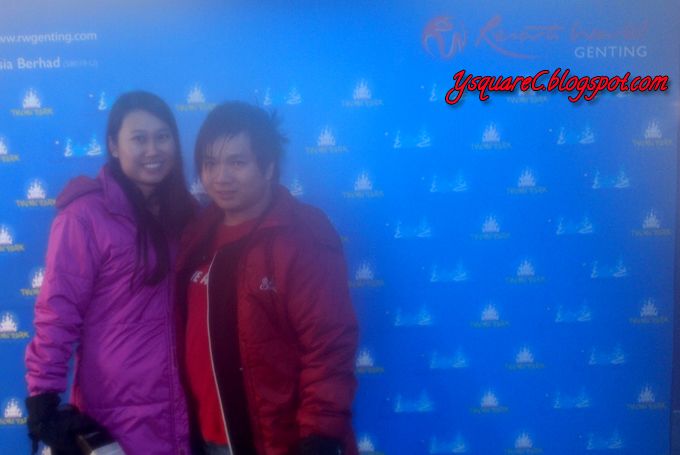 My camera turn foggy and I have to de-fog it. If you don't know the proper way to remove the fog on time, it might cause fungi.
Last but not least, take care and enjoy your holiday!
Wishing you guys a Prosperous Chinese New Year and Happy Holiday!
Address:
Level T2A, First World Plazza
Ticket price:
(adult) RM 30, (children & Senior Citizen) RM 25,
Note: W
orldCard and Reward Card members will enjoy additional RM3 discount. Tikets include snow gears such as jackets, gloves and boots.