Again!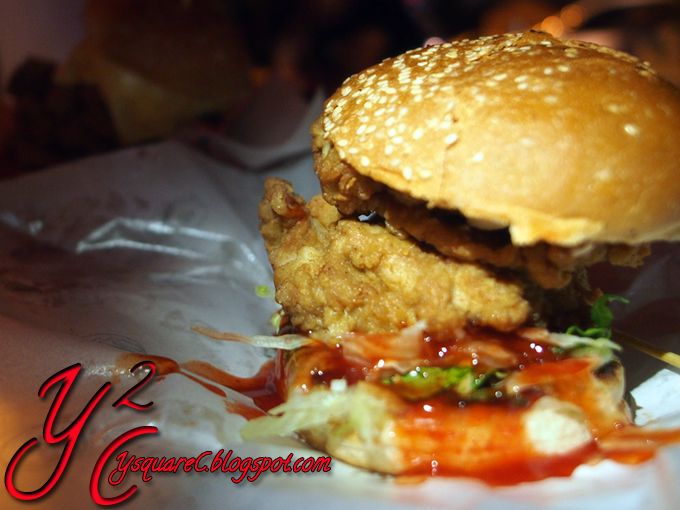 Remember I blog about this
famous/notorious burger
not too long ago?
It is famous because it's nice, notorious becuase u have to wait for hours before u get to order and get your order.
Recently, the Kaw Kaw burger stall in Wnagsa Maju has a face-lift. From a cude little hut under the tree to a tidy steal cottage.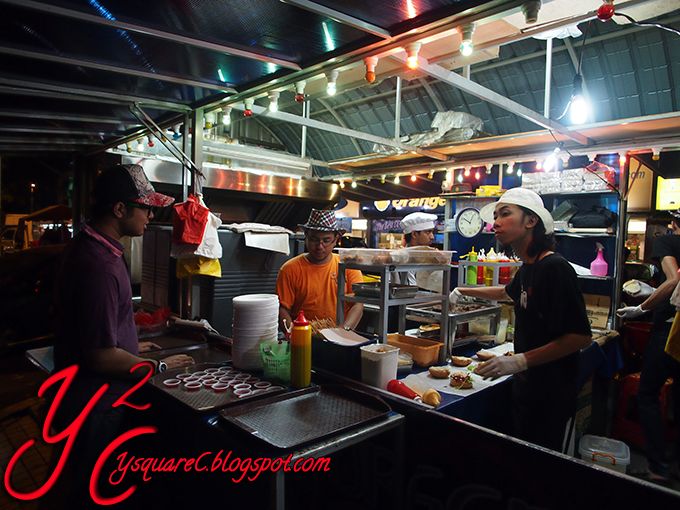 The menu has renew as well!
For full size, click
HERE
There is still 2 kind of fillings, i.e. fried chicken and beef patty, ranging from single filling to 10 fillings.
Other than simplying choosing Ala Carte of Set, you can now add on such as cheese, cheese + cheesy sauce, cheese + beef bacon, cheese+cheesy suace +bacon.
The price is very well described in the menu above.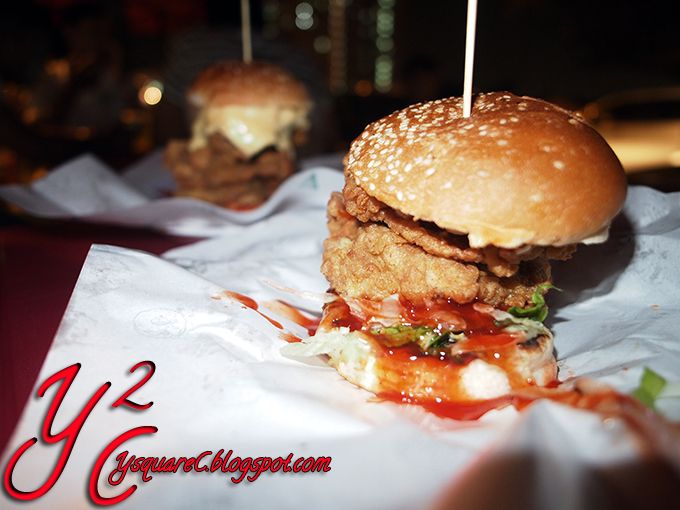 As usually, I ordered Ala Carte double chicken burger (front), RM 13 while the boyfy challenge tripple cheezy chicken burger (back), RM 21.90.
When I wanted to take photo of the burger behind, the camera finished the last drip of battery =.=
Overall, the waiting time decrease, the quality decrease as well. My fried chicken was completely cold. Not that kind of freezing cold, but it's kinda like when you fried ur nuggets too early, it turn out cold when u consumed. Geddit?
Taste bud indulgence: 9.5/10
Purse Saver: 10/10
[Not the cheapest burger but the most money worth burger around.]
Service: 9/10 [Waited for a long time, but the service is still very friendly]