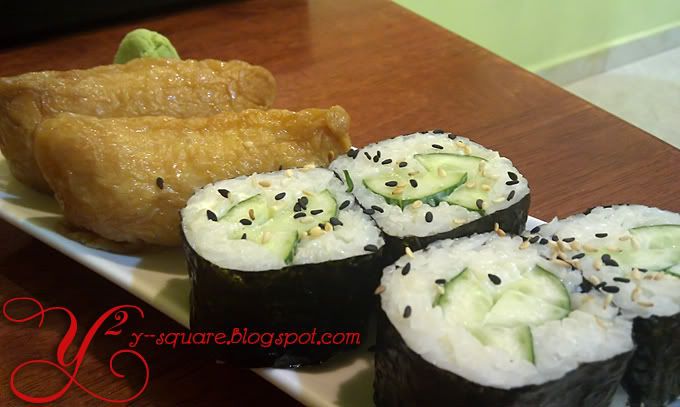 Before I came back Melaka (yes, I am in Melaka already) hubby told me about a famous Japanese restaurant that she see a few times on internet. I thought why not give it a try?
As in the name "house", the restaurant is actually in a housing area where the house was renovated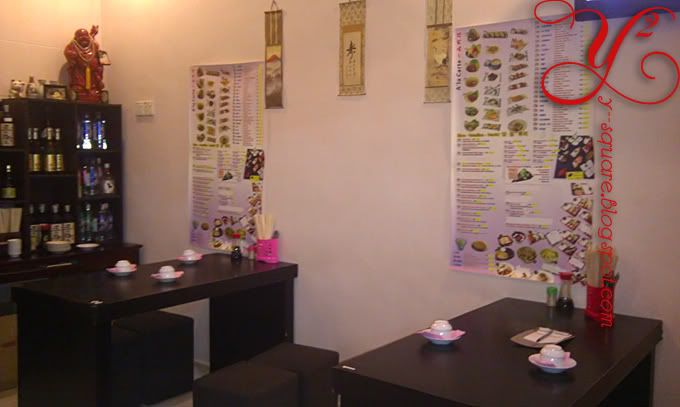 and transformed to a restaurant, be it living room, bedroom or kitchen. Only the front door are kitchen, the other part of the house can equip customers.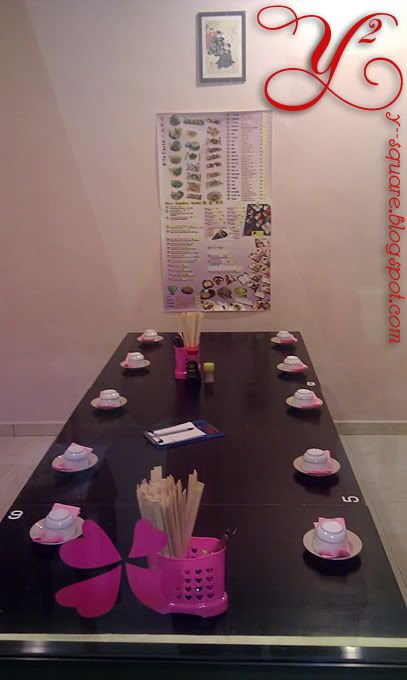 Although the house is small, but there is a room where the long table is located can equip 12 person at a time.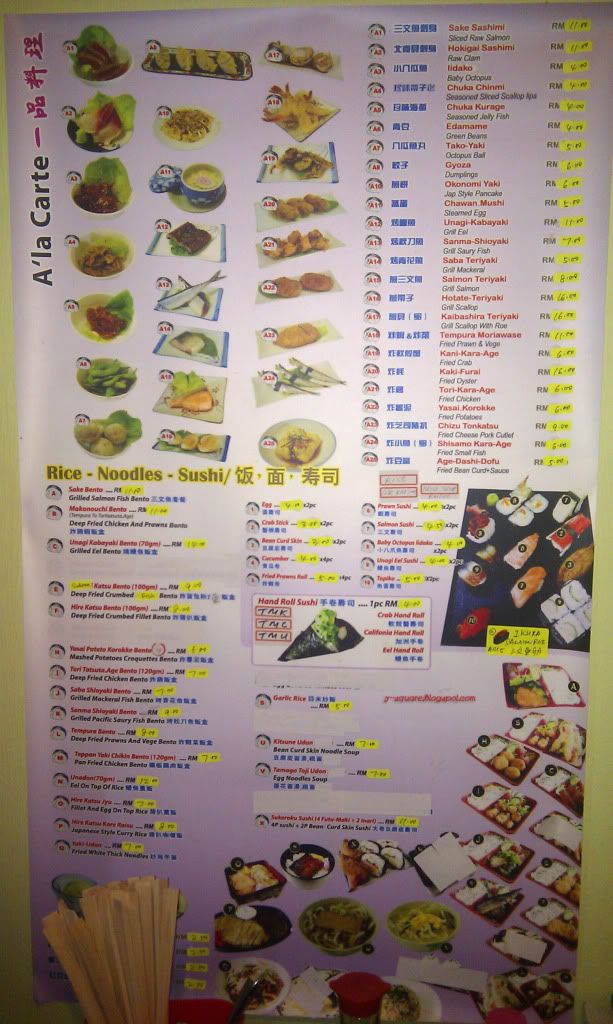 Sakura House's Menu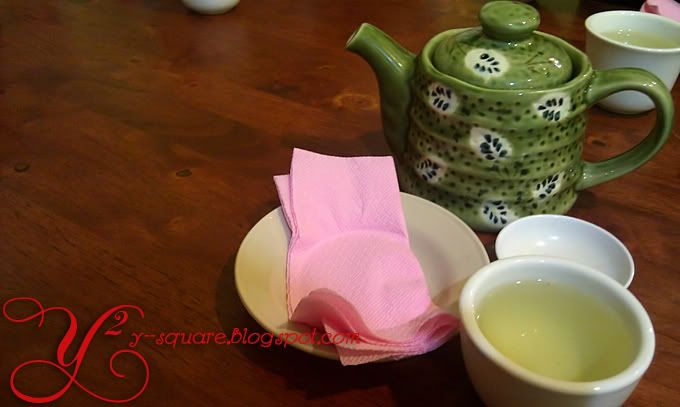 Sakura House's Table setting.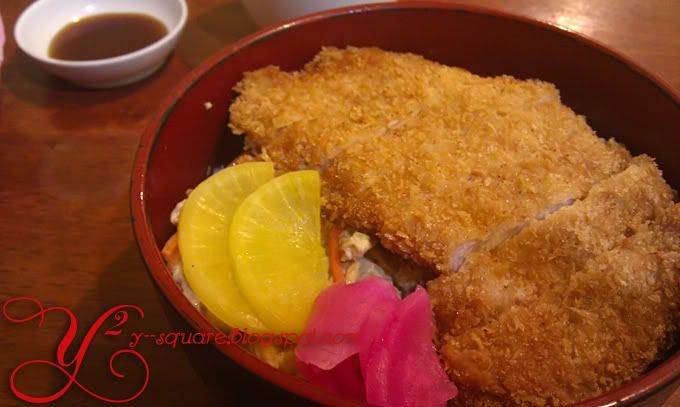 My main dish:
Hire Katsu Jyu (猪扒盖饭)
which is Fillet And Egg On Top Rice
The pork chop is quite dry and no taste (not marinated), the pickles are ok ok, although too much colouring but I can understand since Japanese Bento's pickles are come in such way. However, the only thing I don't quite get it is the egg and rice. It's not Japanese style but Chinese style fry egg on top on steam rice. In another words, Chinese style pataya =.=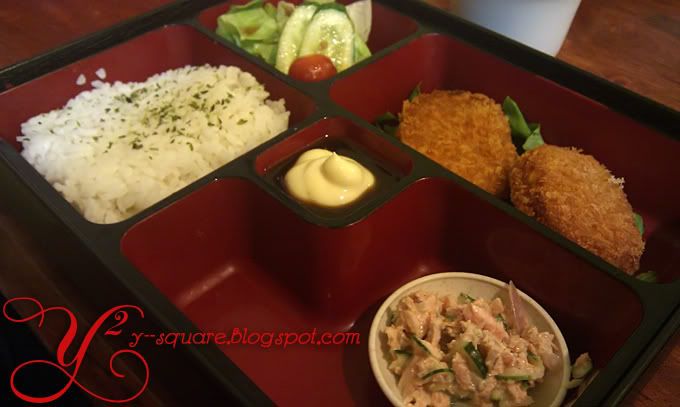 Yasai Poteto Korokke Bento(炸薯泥饭盒)
which is Mashed Potatoes Croquettes Bento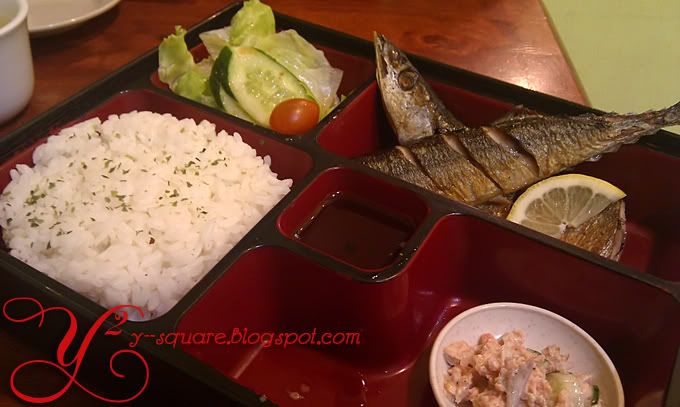 Sanma Shioyaki Bento (烤秋刀鱼饭盒)
which is Grilled Pacific Saury Fish Beno
Gyoza (教子)
which is Dumplings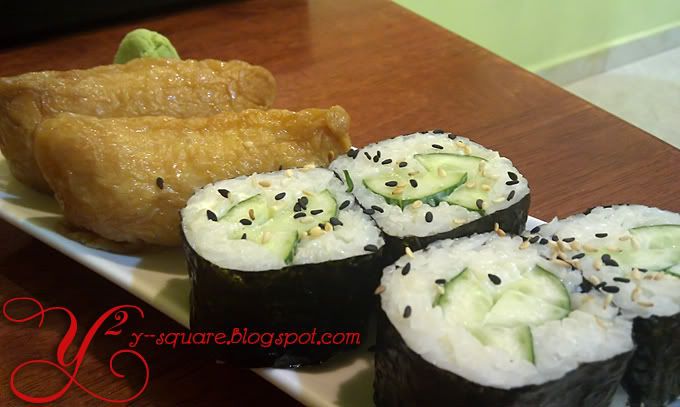 Left:
BeanCurd Skin Sushi (豆腐皮寿司)
Right:
Cucumber Sushi (黄瓜卷)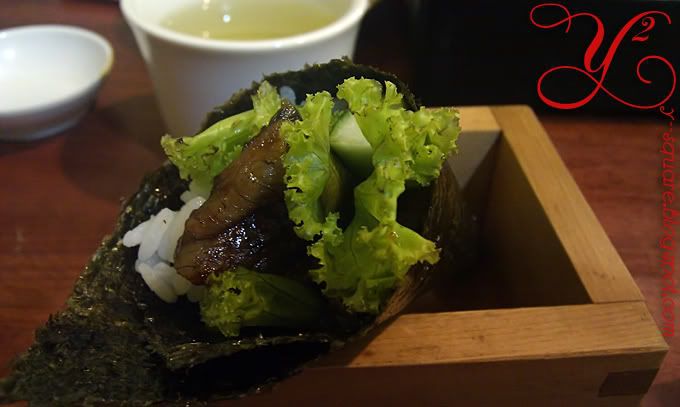 Eel Hand Roll (鳗鱼手卷)
Overall:
8/10 (Not 100% Japanese food, so it's cheaper than usual Japanese food you found. It was previously cheaper but according to the owner, since the earth-quake in Japan few months back has affect the price)
Taste bud indulgence:
7.5/10 (It's just so-so, not very impressive, not typically Japanese food though~)
Purse saver:
9/10 (Labeled as Japanese Restaurant with a 1/2 of the price you get from some franchised Japanese Restaurant)
Atmosphere:
8.5/10 (It's creative to have a house renovate to become a restaurant. If the noise insulation isn't done well, the neighbours definitely wouldn't appreciates it.)