Courtesy to Goldis Berhand, Milkadeal and Elwyn for excellent evening tea in The Lounge, G-Tower.
The lounge located in G-Tower, Jalan Tun Razak
View Larger Map
If you come from opposite direction, just take a right turn to Jalan Ampang and then Jalan Binjai and get yourself back to the oppisite direction.
Note: G-Tower's entrace is on Jalan Tun Razak. No entrance on Jalan Ampang.
The Lounge Menu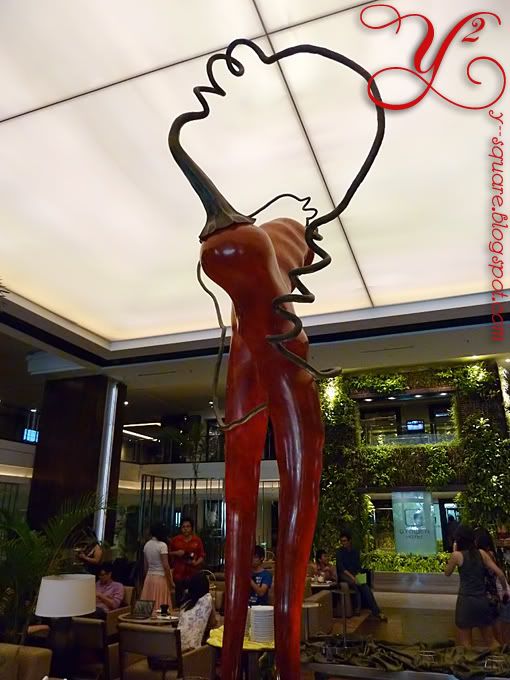 Chilies decoration in The lounge. From far, the deco looks like a cuddling couple
o.0|||
The main idea of this food tasting is for blogger to try out The Lounge's latest deal which is 3-tier sandwich, pastries and cakes that serves on Tea time.
However, the deal's package only include the 3-tier sandwich+pastries+cakes with only normal coffee or drink in the set. Goldis and The lounge was generous enough to treat us whatever tea that we want from the menu.
As for me, I ordered the Cream Caramel Tea. It seems like a funny combination, how can of caramel and tea leaves bonds to be a cup of tea? I really have no idea how can the tea has caramel taste. It's not sweet, impossible they put in caramel sugar in it. In fact, I have to add in brown sugar to the tea!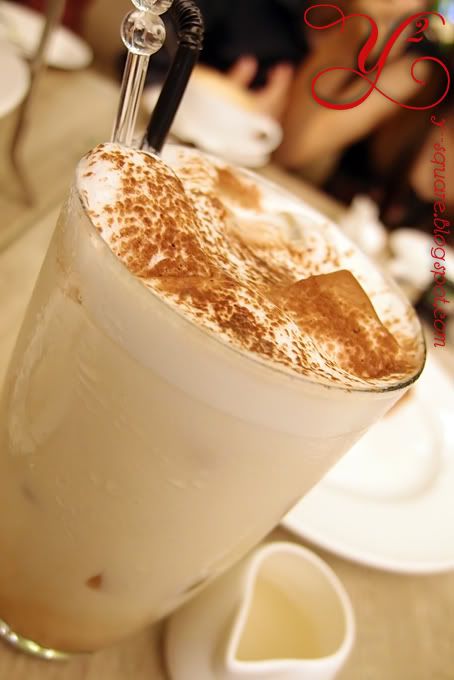 Ice Chocolate. The lounge is
Cappuccino
As for the Star on the evening: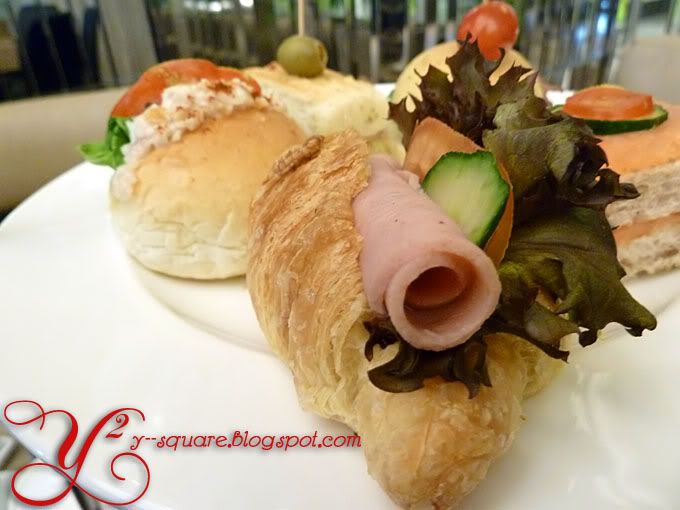 Like I mention: 1st tier is the savory
Ssandwich
that comes with different sizes, filling and bread. I heart <3 the Salmon sandwich sandwich. Hope I can have more! Not only me, most guys commented that they like the 1st tier more too!
Frankly, I didn't have chance to try all of the different sandwiches one by one, but overall, the ingredient are fresh and the combination is excellent!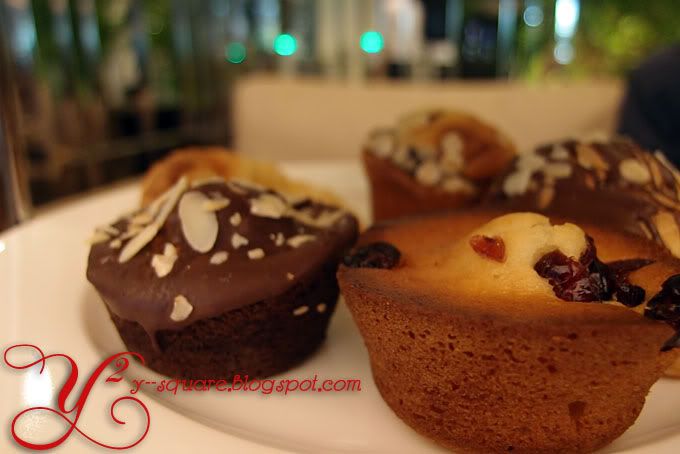 2nd tier would be the
pastries
. These pastries are kindda dry and hope it could be more fluffy. Aik! If the pastries are fluffy, wouldn't be cake already? LOL
I have no special loves towards the pastries serves in 2nd tier. Can't deny the chef put a lot effort in combining all pastries with chocolate. Still, not the kind of effort I would appreciates >.<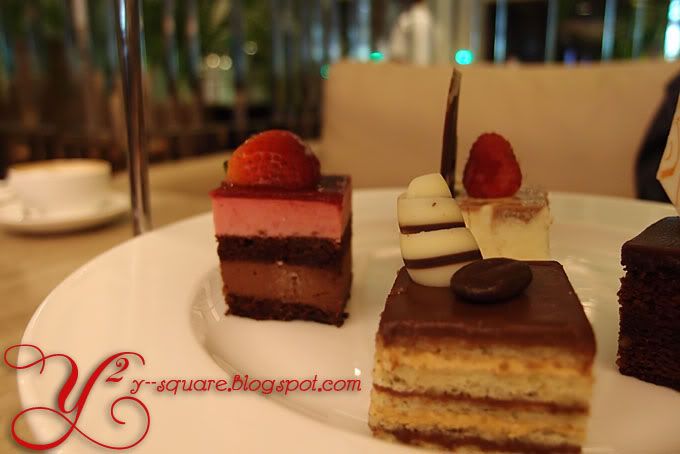 As most HUMAN knows, girls like sweet stuff especially ice-creams and cakes. Bingo! I like this 3rd-tier
cakes
A LOT! I tried the cheese cake and strawberry cake, both are soft and cloudy. especially the cheesecake. It was so rich in texture.
I really had a great time meeting up bloggers, have some fine evening tea while catching up with them. Thanks The Lounge, G-Tower ^ ^