OK guys(girls) nothing erotic here. What I am talking about is the new HTC Sensation smart phone! If you guys still using some not so advance phone, you probably don't know that smart phone nowadays can do lots of stuff! Changing from one phone to another is always a troublesome job whether contact and data need to be back up one one =(
Fred not! With new HTC Sensation's HTC Sense 3.0, changing phone is just a click!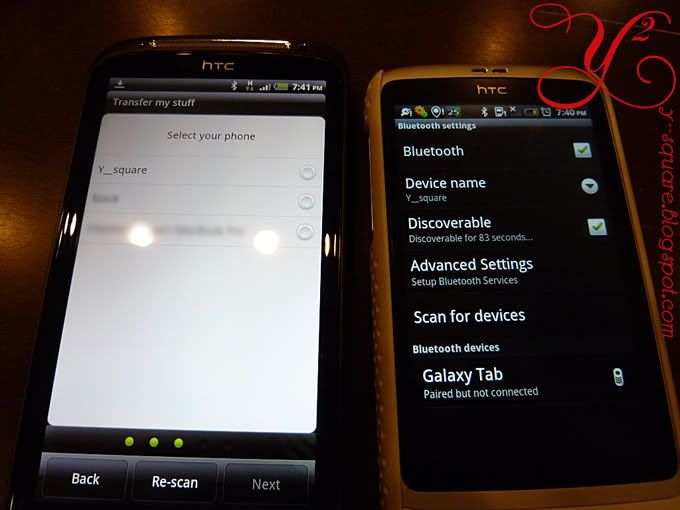 Left: HTC Sensation
Right: HTC Desire
All HTc device that comes with the HTC Sence are able to transfer contact and data from old phone to new phone.All you need is to turn on bluetooth on both your device, a few clicks and a few minutes.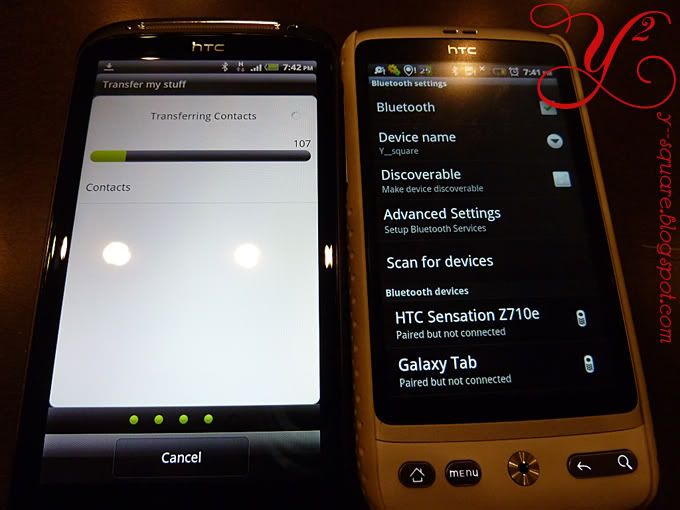 Transferring on progress~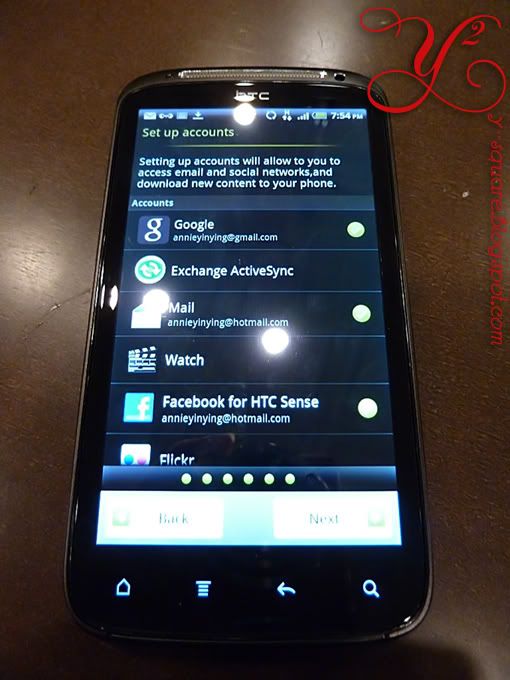 After finish the contact and data transfer, HTC Sence 3.0 will guide you through the set up of accounts, such as Google account, e-mail, Facebook, Twitter etc.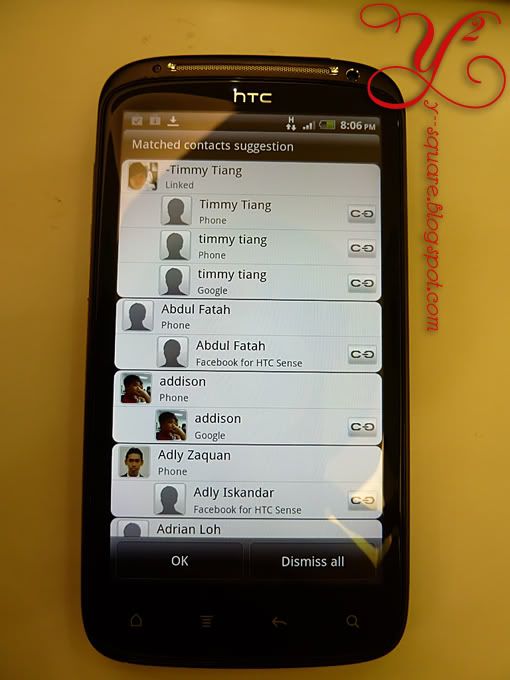 After finishing the transfer progress & setup, HTC will automatically pair your contact. You can choose either to merge the contact or not.
The best part is, if you are not using HTC phone/Android pohone, you still can go throw this process, as long as your phone has Bluetooth.
(Example will be iPhone, BlackBerry, Nokia, Sony Ericsson etc)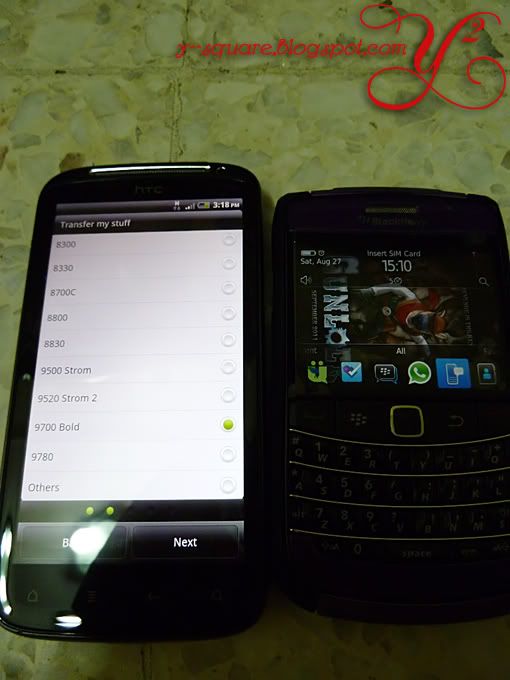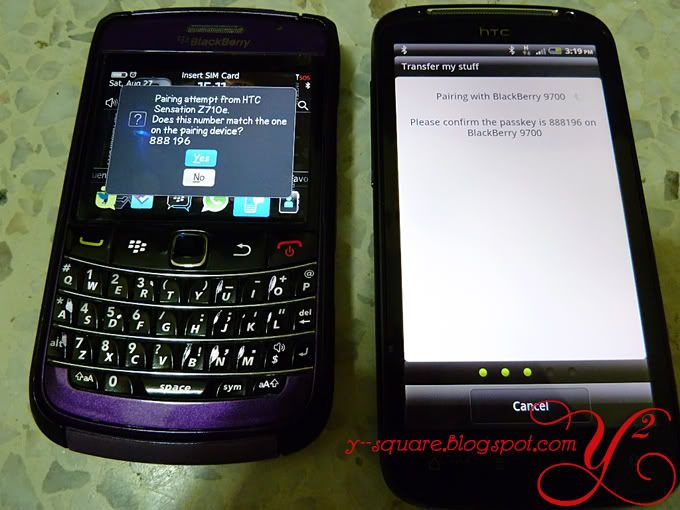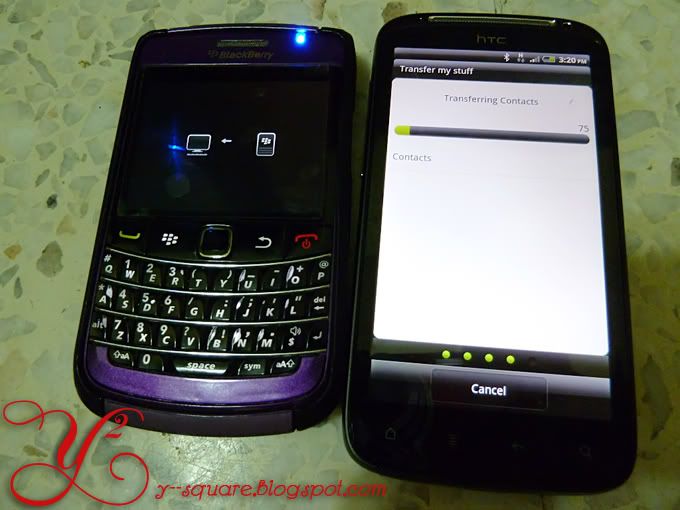 So, still think changing a phone is tedious? Think again!
With the new HTC Sence build-in in HTC Sensation, changing phone is a piece of cake!
Thats why I like my new HTC Sensation so much! ^ ^
Footnote:
Courtesy to Digi, Nuffnang and HTC,

I am very please to get a HTC Sensation Demo Set to review for 2 weeks. To read more of my Review about this HTC Sensation, please visit:
4. Owning sensation is SO EASY! >.< [HTC Sensation Review]