For those who follow my twitter or added me in facebook, you will know that I just lost Reddie. This is not a post to send remembrance to Reddie but how I go through my emo-ness.
After I lost Reddie, I felt terribly emo until I cried in front of Jackie Loi. * so embarrassing

*
So, I decided to give myself a small treat with a tight budget. Wanted Secret Recipe but no time to travel, so I just found a local bread store and bought 1 slice of Tiramisu~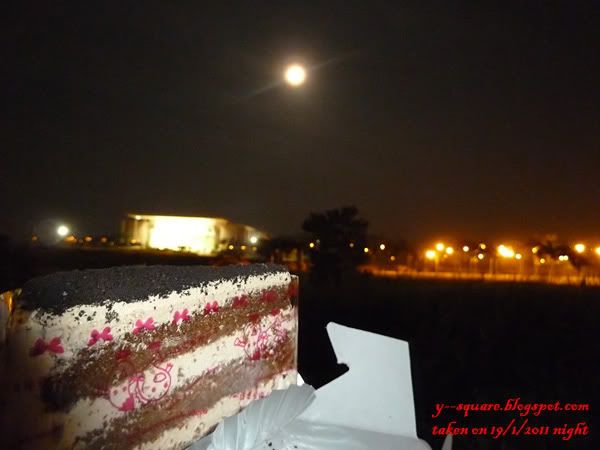 Sat in front of the lake on the grass with a piece of cake of my left hand and my camera at right.
Look upon the sky....
ah.... it's full moon tonight!
Back to 3 years ago when I first found out that UTM don't want me and only got accepted by UTeM (note: BONUS letter "e"), I was quite depressed. I can only comfort myself that I still get the course I want.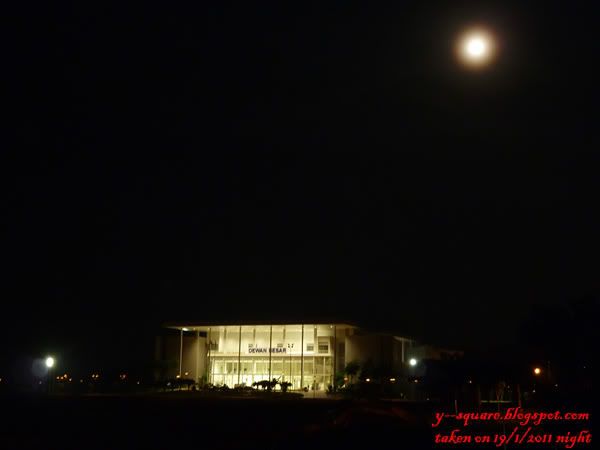 Today, I fear no more to tell people around me that I am from
UTeM
.
Ranked as the 23th university by www.webometrics.info
in our country and 2nd technical university after
Universiti Tun Hussein Onn

Malaysia
, UTeM as a new born university with age of 10 year (including it's university college period) wowed the country with great achievement. Just this afternoon,
German Day
was host by UTeM in Dewan Besar UTeM (picture above). A great amount of German company in Malaysia have booth and gave talk to student from both UTeM and secondary school pupils around Melaka.
Just to name a few
Infineon
,
T-system
,
BMW
,
Volkswagen
,
Siemen
etc.