Previously when I review
The Hungry Hog
, I wonder why the burger was called The Three Little Pigs but there's no Big Bad Wolf. Then, someone told me, there is actually such place. I didn't put that piece of information in my heart until I was reintroduce this place again when I visit Bangsa Village last week.
If you have never heard of the fairy tale, Three Little Pig, you probably not an Earthling....
Who's afraid of the big bad wolf, big bad wolf, big bad wolf?
Who's afraid of the big bad wolf, lahahahahah~~~
Well, fairy tales are not real and those pig should always beware of the wolf, or in this case, HUMANS!!!!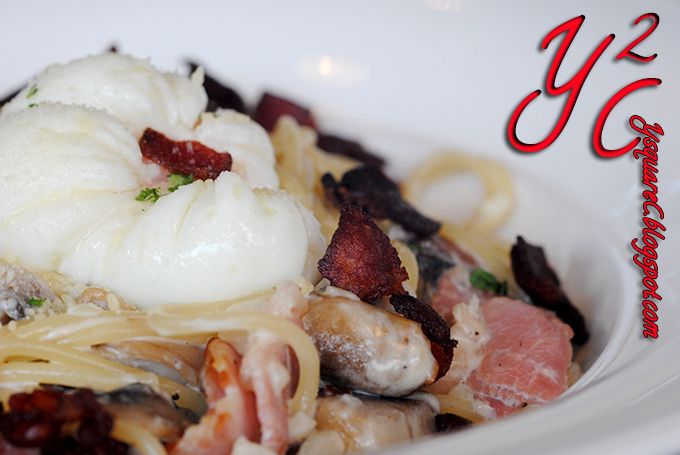 The Wolf's Favorite, RM29
Needless to say, a mouthful of smocked bacon on each bite, topped with crispy salty bacon bits and a pouch egg on creamy mushroom spaghetti, is definately "The Human's Favorite" too. If there is any more critics, it would be the pouch egg. The spaghetti is thick enough by it's own, a liquid yolk is gonna thicken the sauce some more.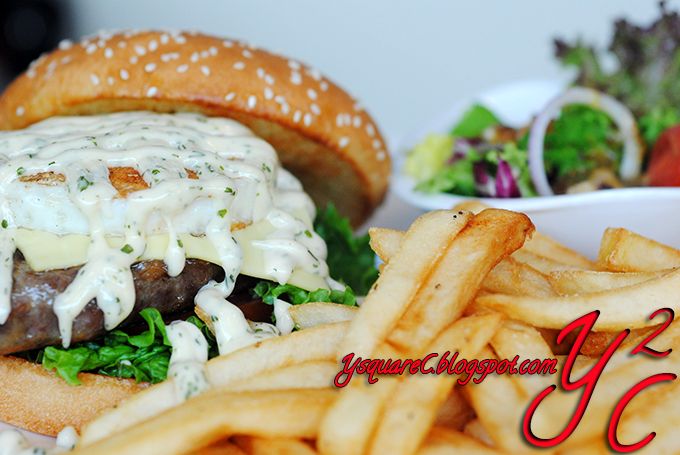 Mighty Piggy Burger, RM28
Consist of the a pork patty plus egg burger, salad and fries (chips).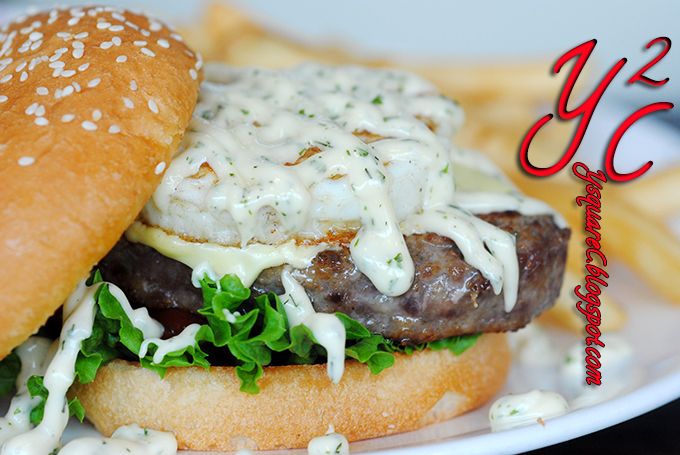 The size does win my heart but not the patty. The patty has added so many stuff inside that it doesn't taste like pork anymore. It's texture is very bouncy/chewy to the point to taste like a cheap processed chicken burger.
Overall: 6/10 [Well, what do I know, I just tried 2 dish. I should come back more to try on others as well before giving a more accurate result. Any sponsors? XD]
Taste bud indulgence: 5/10 [My spaghetti is good but the pork patty is not so great. Bacon is always good, so my rating is based on the pork patty]
Purse Saver: 6/10 [A bowl of Spaghetti for almost RM30? =.=||| ok no more next time no matter how Godly you are.]
Location: 6/10 [The entrance from the Mall/supermarket is very hidden, but it's easy to spot if you are from outside of the Mall]
Service: 9/10 [No comment, was pretty decent]
Ambiance: 4/10 [It was nice and relax until someone with a newborn came in and our lunch session become a baby-crying-we-listen-in-pain-session. Still give some mark due to the home-style couch and cushion dinning place]