Indeed, with honest food, hungry hog people will become happy people.

Was here 2 time for a while ago. I didn't have keep any copy of photo on my first visit. But I sure have some lovelies on my 2nd visit.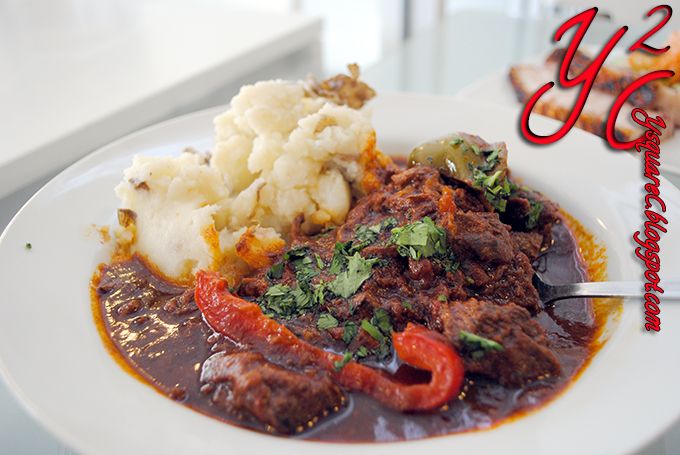 Pork Gouloush (RM 18.90)


The portion was quite big, but I had a breakfast buffet on the morning, so I only manage to finish half of 'em and leave another half for dinner. The oily tomato gravy was a soury one. TOo much acidity. The sweetness of the pepper and potato does help to reduce the acidity to a bearable level. Hey. maybe the gravy is intended for the potato and not on it's own. The pork were pretty dry. The fiber are really tough, takes a lot effort to chew that dull flavor and the fiber got stuck between my teeth.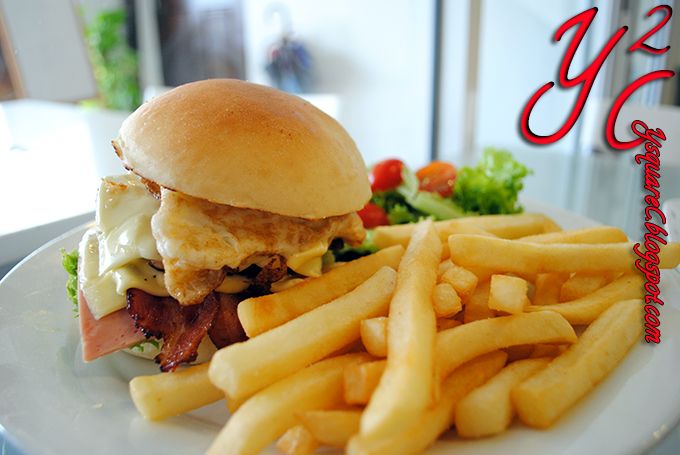 Three little pig + extra cheese + extra egg (RM 15.90 + RM 1.00 + RM 1.00)


Burgers are signatures in The Hungry Hog. The burger's party are solid but not tough. The burger are called 23 little pig coz it was made by 3 different pork product, i.e. pork patty, bacon and ham. The bacon are pretty much just salty. The sunny side up was up to it standard, but I was hopping the cheese can be fully melt down on the patty, bacon, ham and eggs before it is served.


Bacon strips (RM 10.90)
I don't think I need explanation. I was said that this is the reson human don't goes Vegan!
Grill Pork aka Siew Yuk (RM 12.90)
Very crunchy, cookie liked skin with moist underlay fats and firm meat underneath. THe texture is great, but it's less salty than Chinese traditional grill pork.Some might like it more generous on salt but some might like this lite version more.
The Hungry Hog:
View Larger Map
Address:
71, Jalan SS15/4C, 47500, Subang Jaya, Selangor, Malaysia.
Operating hours:
(Tuesday to SUnday) 12:00 pm - 3:00 pm, 6:00 pm - 10:00 pm
Email:
thehungryhog@gmail.com
Facebook:
http://www.facebook.com/thehungryhog
Website:
http://www.hog.my/
Menu website:
http://www.hog.my/p/menu.html
Overall: 8/10 [The combination of both tradition and modern, orient and western. No matter what kind of pork you like, you can easily find it here]
Taste bud indulgence: 8.5/10 [They have some good dish offered, worth to go back often]
Purse Saver: 7/10 [Not the cheapest food around but totally worth the try]
Location: 4/10 [The sigh board was not attractive, not colorful and and it's facing the back allay]
Service: 9.5/10 [RUn as a family business with some foreign helpers. Very good experience dining-in]