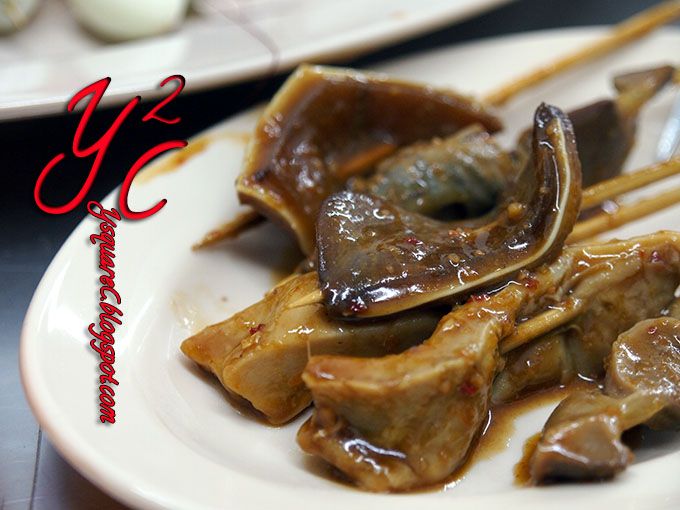 If you have follow my news for a while, you should know I just complete my studies in Melaka and currently working in Petaling Jaya area. Friends envy me for my travel + study experience on other state. They like to visit me for one day trip then I will bring them to some famous eating place. The most request must-eat-food in Melaka is not other than Satay celup. Regarless of Capitol or Ban Lee Siang, I have visit them a few times. Not to say I hate Satay Celup, but I have very little interest to jam all the way into the town, had trouble finding parking and wait for hours in queue to caught that so call exquisite food.
When my friends tag me along for a satay celup food review in Damansara, I hesitate a bit.... you know, spend the years in melaka having satay celup phobia.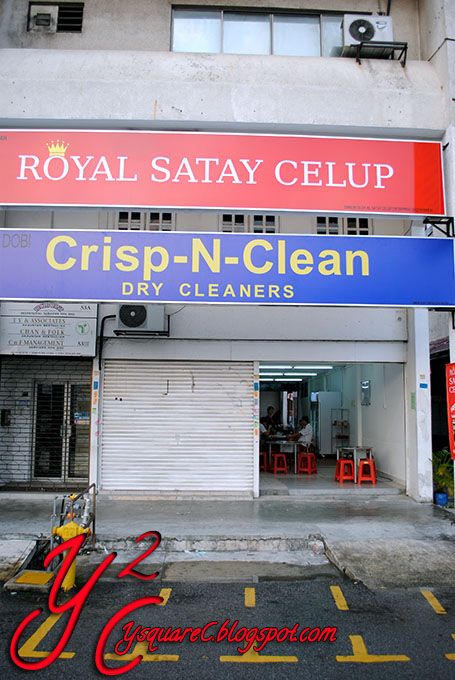 Royal Satay Celup
Address: 53, Jalan SS 21/1A,
Damansara Utama,
48400 Petaling Jaya,
Malaysia.
Operation time: Tue - Sun, 5:00 pm-12:00 am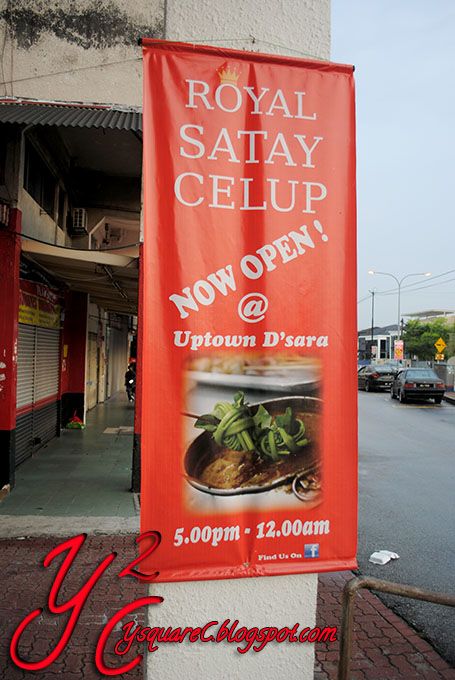 So at least the new satay celup place in PJ don't need the fuss of jam, parking and queuing problem.
Menu:
Stick RM0.80
Yellow plate RM 2.00
Blue plate RM 3.00
Drinks:
Leong Sui RM 1.50
Coke RM 2.00
Sprite RM 2.00
100 Plus RM 2.00
Cendol Gula Melaka RM 3.00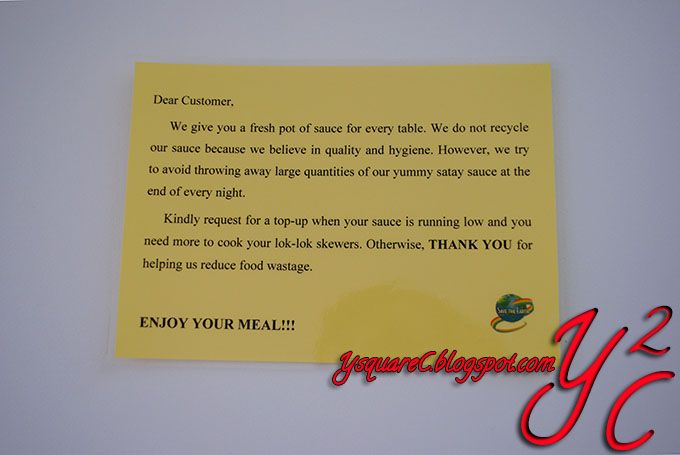 So, whenever you finish your sauce, you can ask them to refill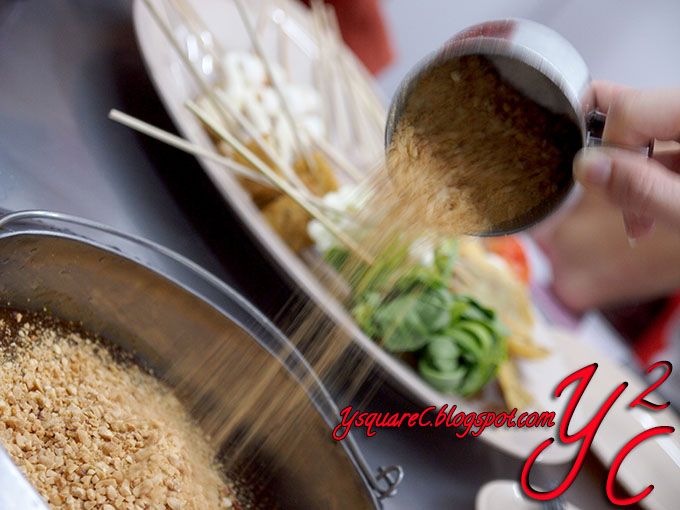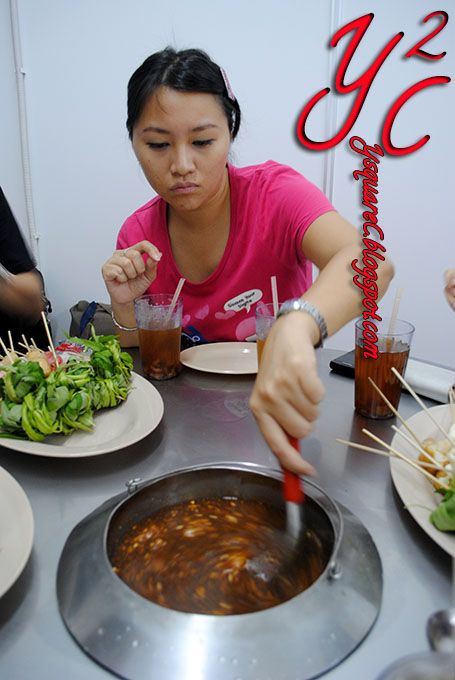 Kacau~ kacau~ kacau (stir stir stir)
While waiting for the sauce to ready, lets see the ingredient.
Fried mantou
Then mantou (bun) is still hot and steaming. Though it was fried, but it doesn't taste oily. Great to go with sauce.
Leong Sui
There are many types of Chinese liang tea or in Chinese called "leong sui". The picture above, offer by Royal Satay Celup is Dry Longan (mata kucing) tea. I rarely see other store offer dry Longan as tea since longan can be very expensive.
The fridge is obviously lesser than those famous restaurants in melaka, but their variety is just as much.
On the left, Pandan Chicken is my favorite food here.
Back: Quail eggs
Right: Chinese Sausage
Chicken liver
I like chicken liver. I like the strong chewy texture. However for hygienic reason, the shop braise these liver before hand so that it appear to be softer in texture.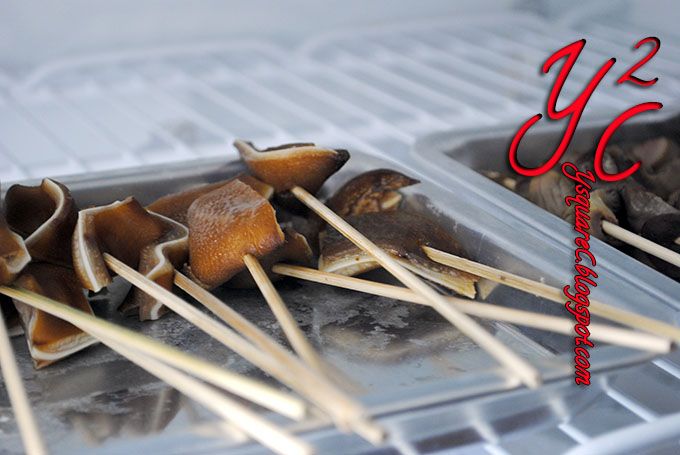 Pork Skin
Pork Skin is know for its abundance natural protien. I used to hate it, but as age raises, I can learn to appreciate this nutritious delicacy.

There are looooooooot more satay choices, but I really can't show you all.
Just a few close up shoot to temp you.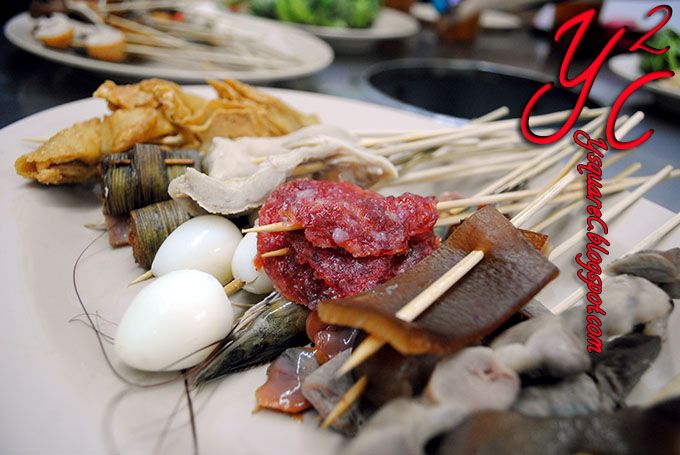 The sauce is inspired by Melaka Satay Celup, but the taste is slightly different.When you ate Melaka satay celup, you will feel loathe on your last few sticks as Melaka Satay Celup sauce is more thick, heavy and spicy. My experience with Melaka satay celup is that, the 1st few stick was thick and nice, when you eat more, the more you will repel the taste and wanted to stop. However, this doesn't happens to Royal satay celup. The sauce is nice for the 1st stick till the last stick. *thumbs up* Moreover, the sauce is less spicy, so it's suitable for kids and people that can't handle spicy food.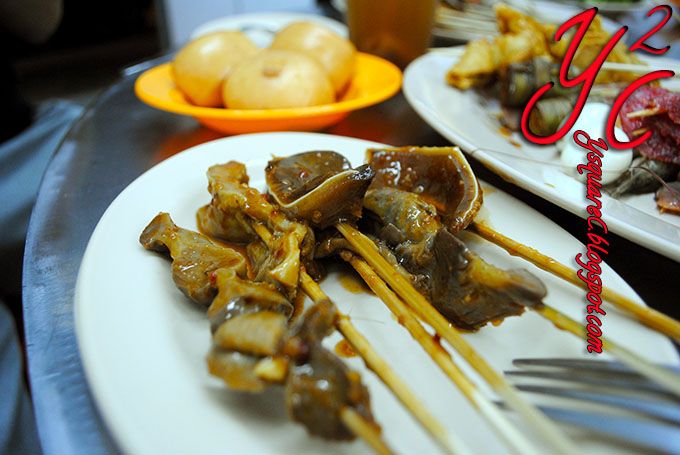 Drooling no? I don't care, I am going to Royal Satay Celup again tonight with my friends.
Itadakimasu & Sayonara!
Overall: 9/10 [I my opinion Royal Satay Celup can replace Melaka Satay Celup for K.L & Selangor people. Travelling 2 hours for satay celup isn't a fun thing to do, whereas you can have similar thing near you!]
Taste bud indulgence: 9.5/10 [For me, satay celup isn't an exotic food, but the flavour is really good.]
Purse Saver: 8/10 [Satay is never cheap, but Royal Satay Celup's pricing is standard.]
Location: 7/10 [The shop is really hard to locate from the main street. The shop sign board is covered by a bus station. Good luck in finding it.]
Service: 9.5/10 [You need to wait a while for the sauce to serve but they make sure the sauce is boiling before serve so that you don't have to wait further for the sauce to boil on table.]