Accompanied my bf to Brem Mall yesterday for Shiga Lin's tour in Brem Mall.
Personally, I am not a big fan of Shiga but I do admire her voice.
The show kick start by an 8TV's MC (which I don't really know who he is)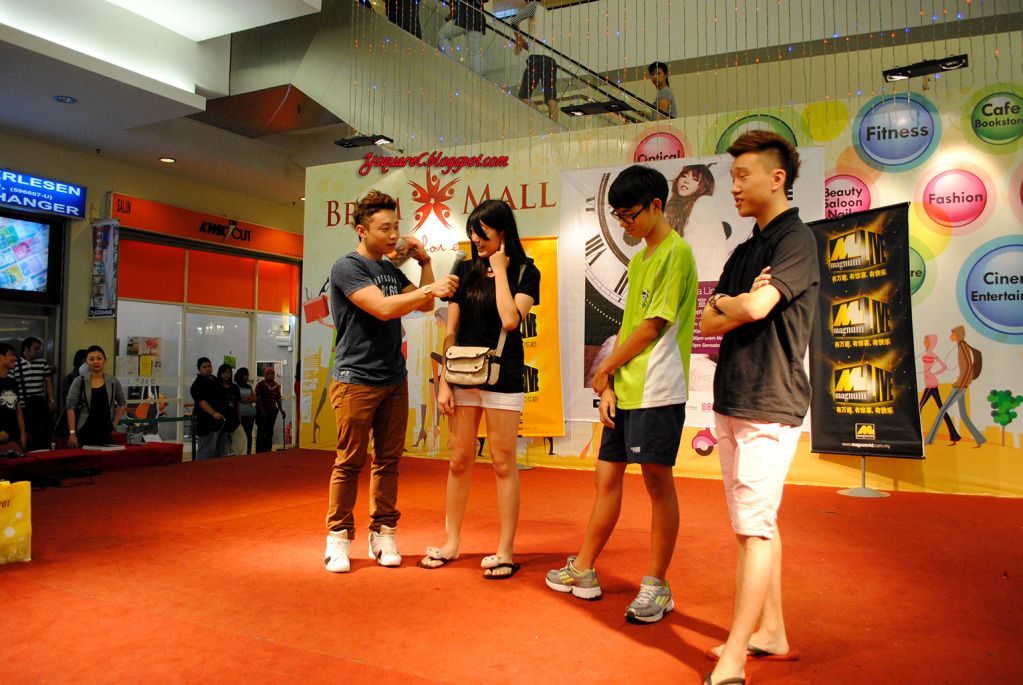 ANd playing some games while waiting Shiga to arrive.
She is so skinny & fragile. Like if I blow a breth towards her, she would collapse LOL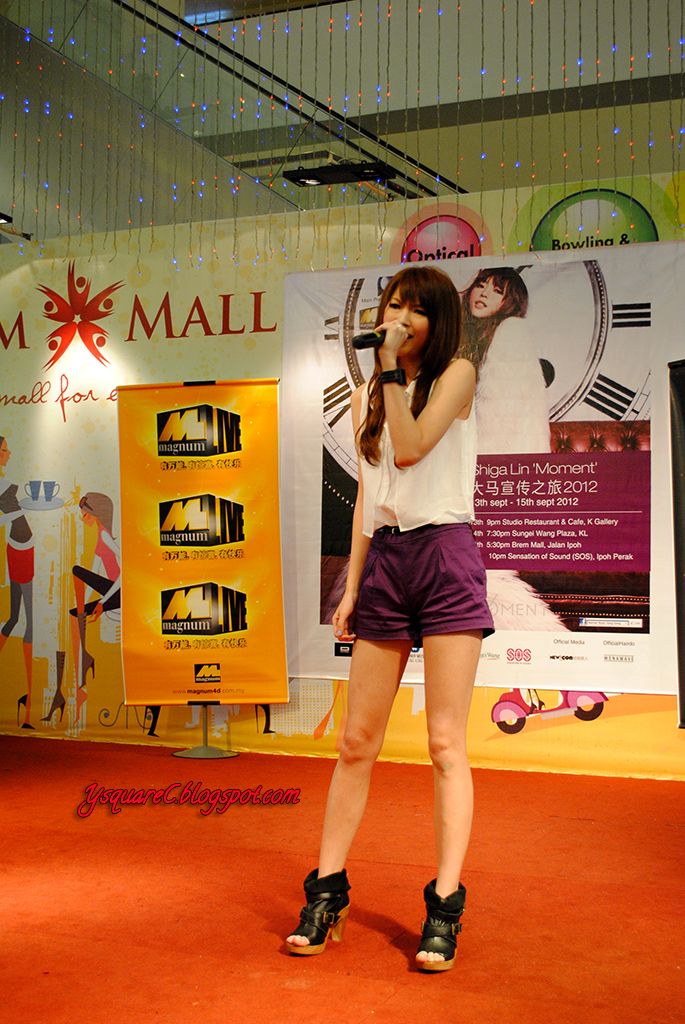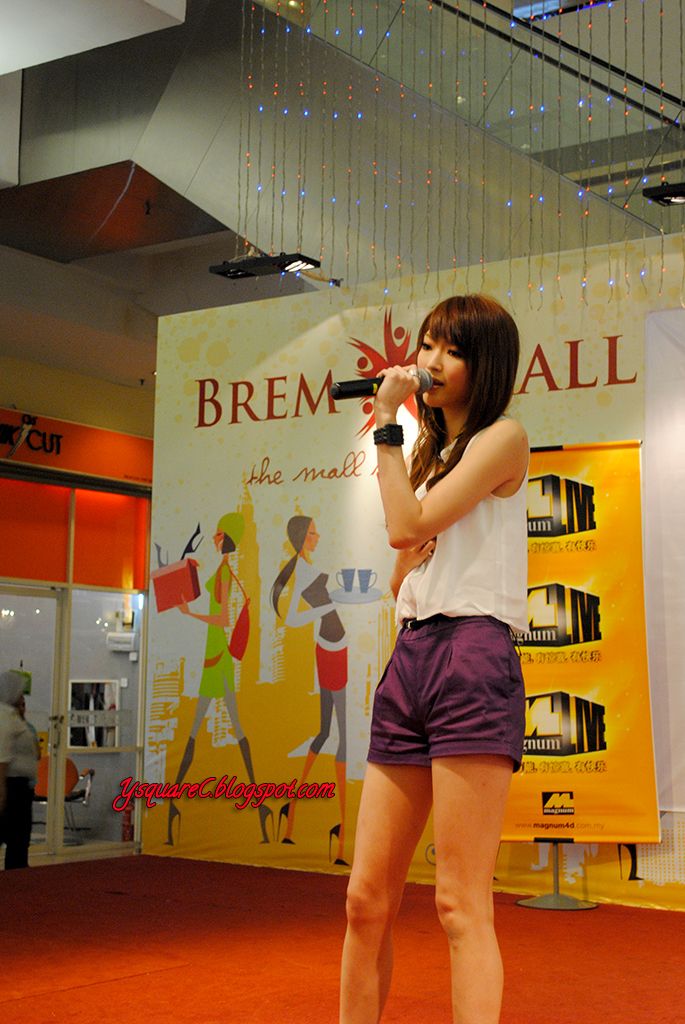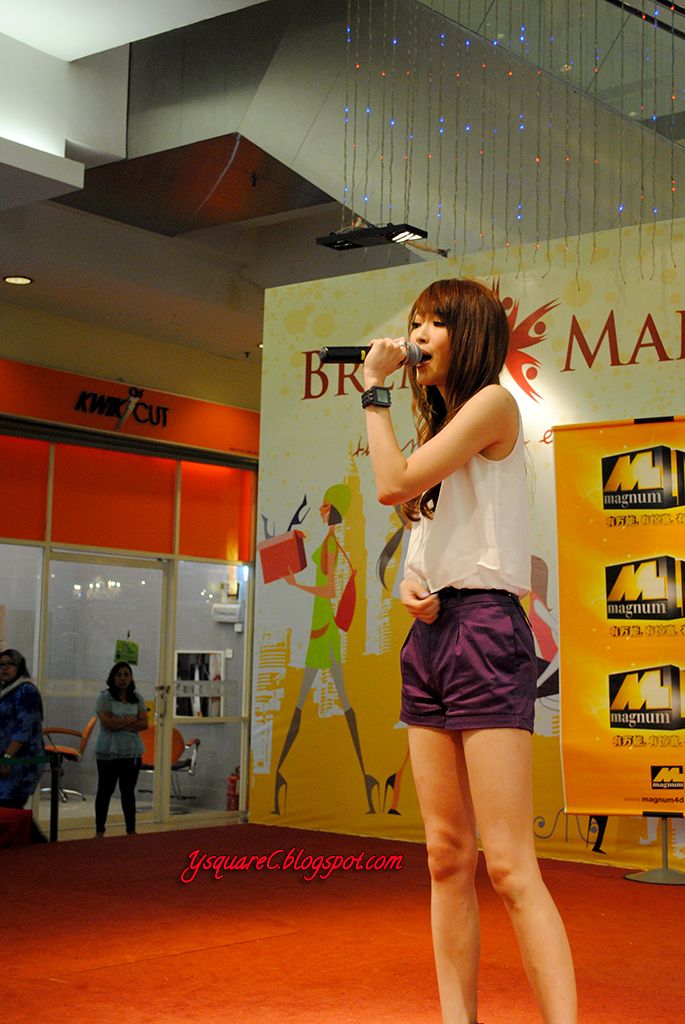 She only sang 2 songs before signing. Then we left~