The lil boy Jackie Loi is finally 23 and start from today, he is same age with me again! XD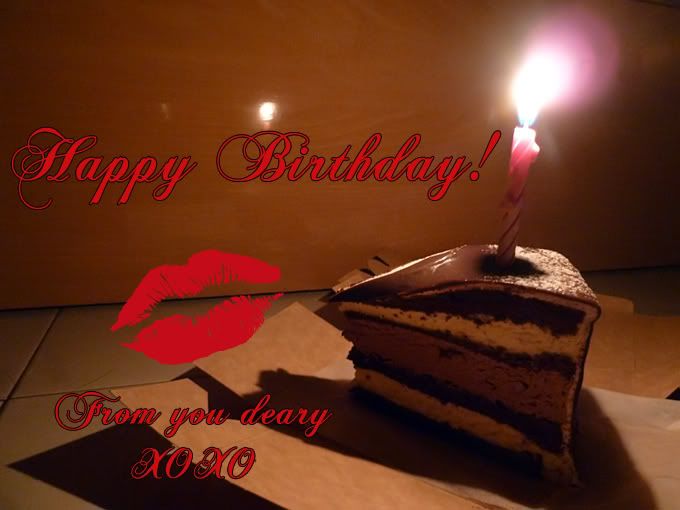 Did this amateur e-Birthday card very last minute and posted it to the Birthday Boy's blog just on time XD
Am munching the cake above when doing this blog post.
I have know this buddy for more than 5 years. Longest bestiest ever from what I can recall.
There are so much ups and down during in our friendship. We start to know each others as rival but the story after that doesn't went very well too.
There are so many uncertainties in futures, maybe we might not get the chance to walk into the Church together... aikk... maybe not Church, I am not gonna convert anyway~ but I can't deny that you will still be in my heart wherever we go. You are my most influential friend, even if we may separate later, hope our friendship remains.