I know I know! This is the 2nd time I wrote review on this place. If you are interested in my previous review, click
here
Located in Jalan Kota Laksamana, Taman Kota Laksamana, Melaka.
Previously I had only tired their cheese naan and my favorite side dish, Potato Zerra: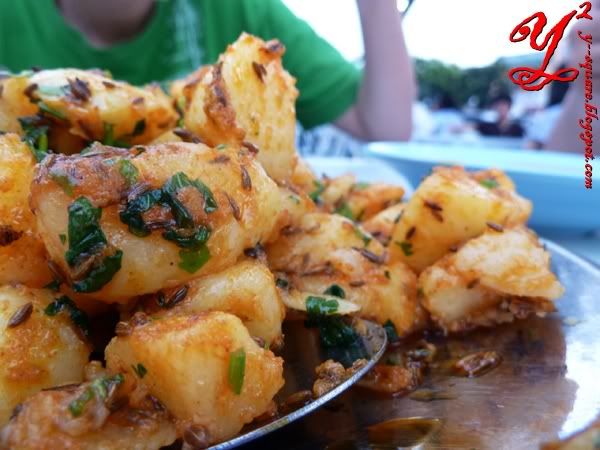 This time, being a bit more adventurous, I tried their Tandoori chicken.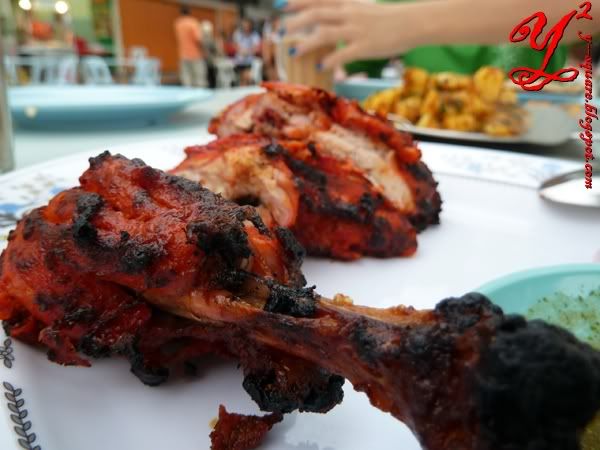 It comes in 2 part, either drum stick or chicken breast/
This is obviously the drum stick.
Too much burned part.
No doubt that the meat is succulent. Not really juicy but not too dry too.
When it is dip into the special prepared sauce, which is slightly hot, its just perfect!
Overall:
9.5/10 (Still giving a almost perfect score)
Taste bud indulgence:
10/10 (taste has been fairly constant for the last few visits.)
Purse saver:
10/10 (Since it's naan fill with cheese, you can't expect it be to cheap, aren't you? But it does worth your penny)
Atmosphere:
9/10 (Typical mamak atmosphere, the service has been improve since my last few visits)