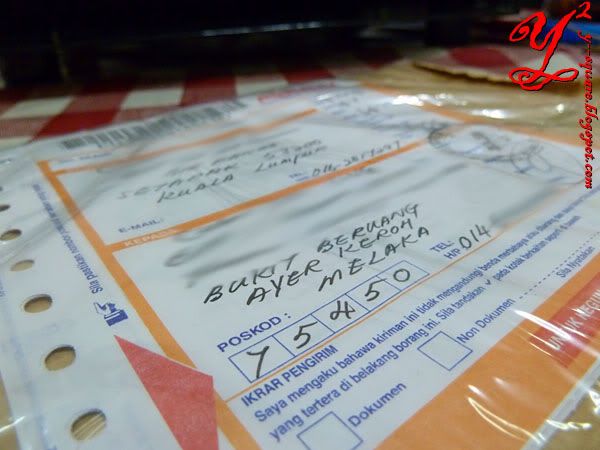 Finally got my hard copy of document + offer letter today from my intern company.
Didn't have a very good experience with the HR there.
I told her to send the offer letter to my faculty, but she send it to my KL home.
Then daddy have to purposely go Post office to Post Laju the document to me to my Melaka house.

My offer Letter from a company name start from I, try guess what is it?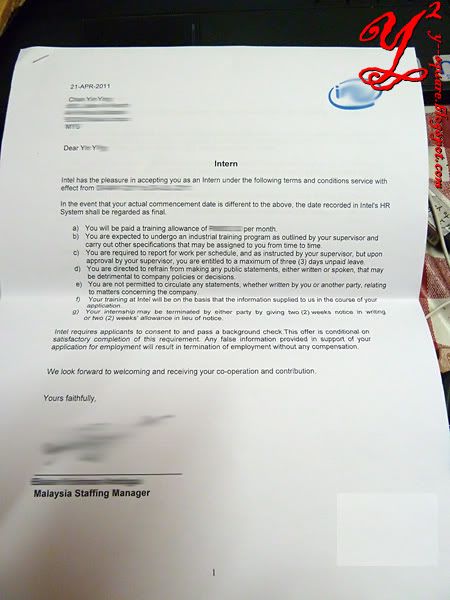 Entering this company is like a dream come true to me coz I have always wanted to enter this company.
Although this is just intern but not formal employment, I am still very happy.
Before that, I have some worries that I can't let go in KL, but now I am all fine again.
I will be regret next time if I let go this chance and intern in K.L for some personal reason.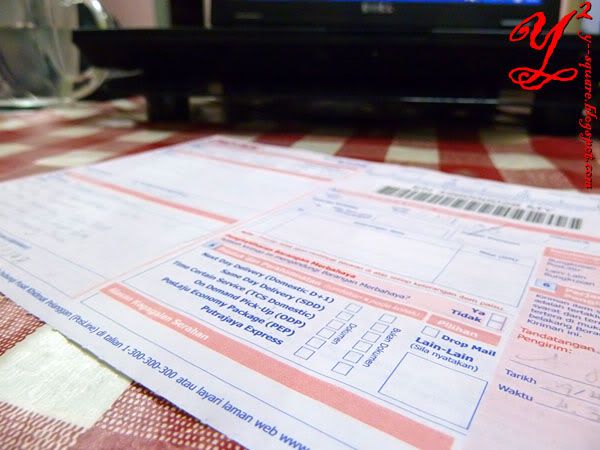 Post the confirmation and offer letter back to my intern company on the same day.
Wish me luck and sail will be all smooth during my intern there.



*this post denotes that I will be leaving Melaka and go to some new place for my probational blogger life too. Stay tune for more info about my new location! ^ ^*