Never in my life I see a Birthday Cake falls on the ground.
And never in my life see some "ki siao" ppl pick up a birthday cake from the floor and continue eating, until lick it clean!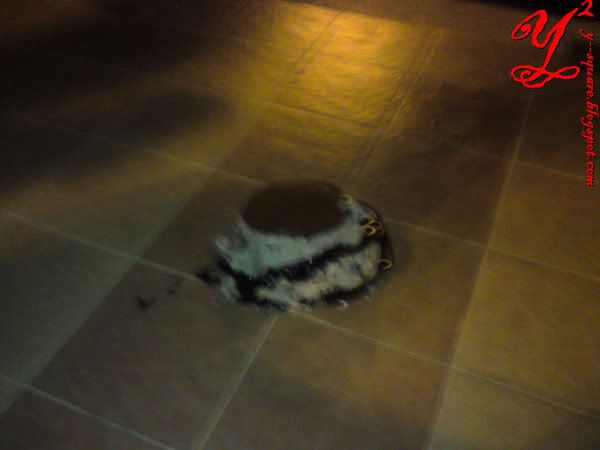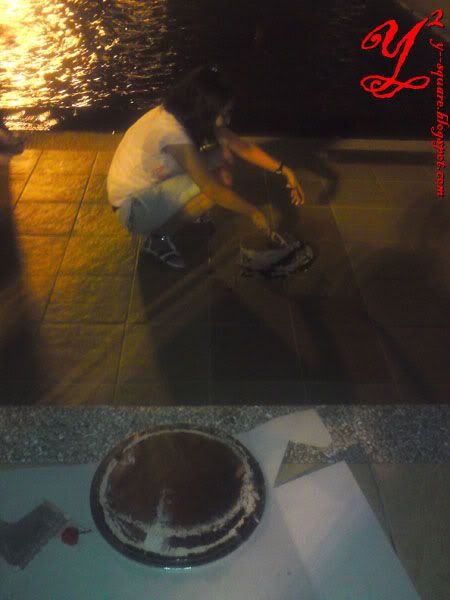 Pity the Birthday girl
The cake base left only cream.
However, those sakai ppl still can fun with it.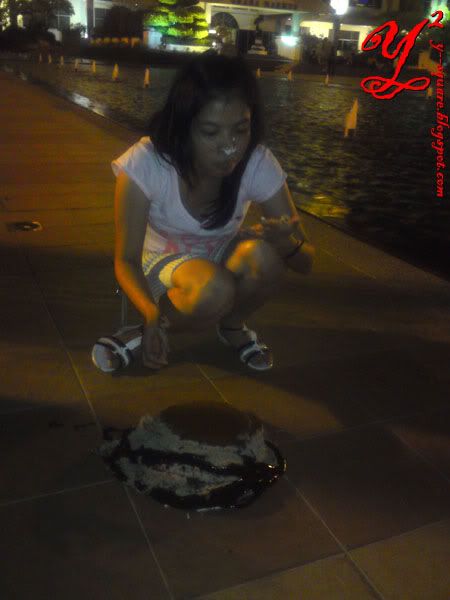 The already poor Birthday become the heart of attack target!
If you think the birthday girl got the best hit, then you are

wrong!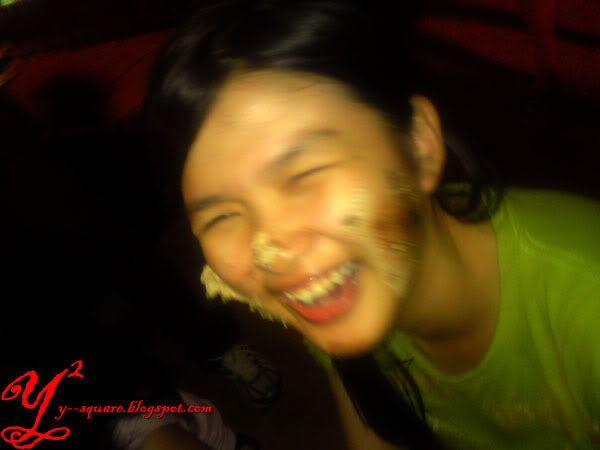 The filthiest award goes to
Miss Tei Yah Li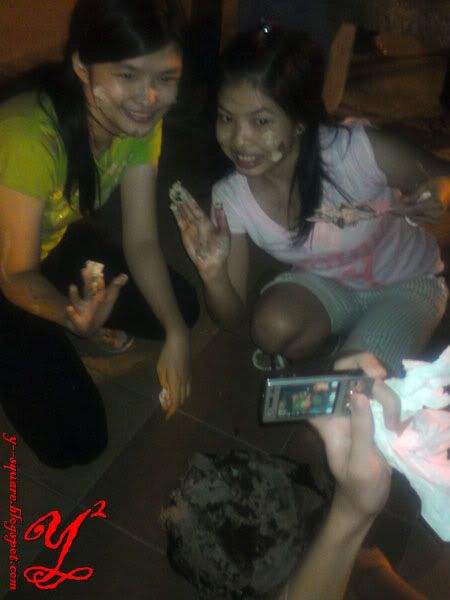 When the camera is on, the girls can still laugh. God bless them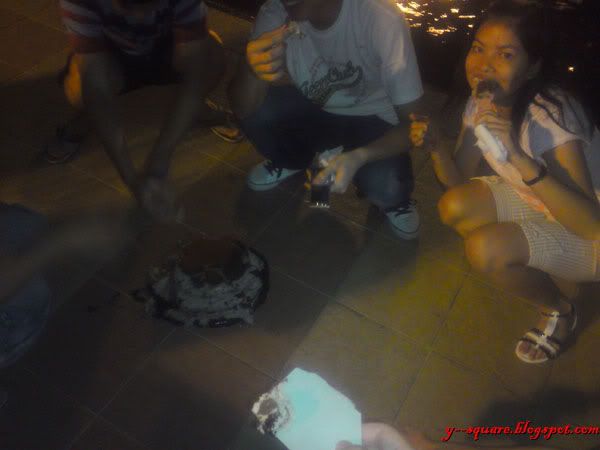 After the food fight, there is an stomach fight, no matter what we still have to "destroy" the cake and stuff it into our stomach.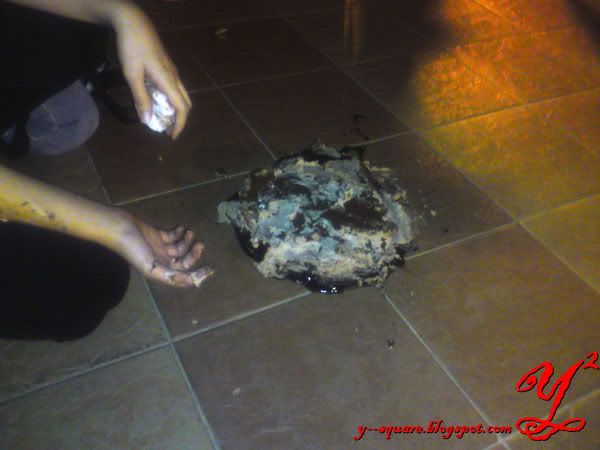 We can't finish the cake.
Nononono...
Let me rephrase it:
The cream on the floor are not edible,
so
CREAM FIGHT!!!!
Magsa 1: Dixon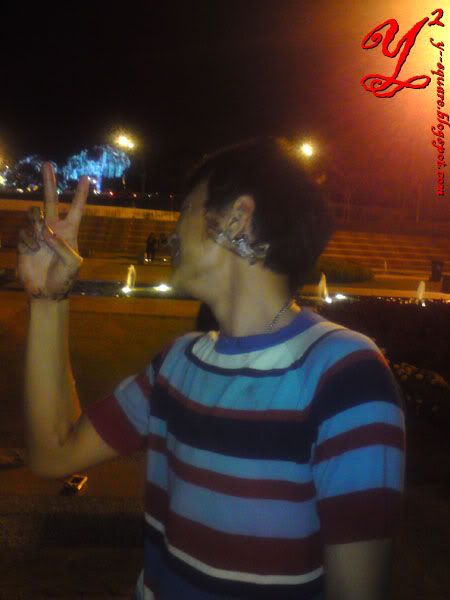 Magsa 2: Sheong Ho
If you think that is the worse Birthday celebration ever, wait till you see this
Birthday girl is throw into the fountain before we present her her gift.
To end the night, we all throw our self into the fountain too.