I am not a muslim, but I believe most of my muslim friends in Malaysia just had their Fasting month kick-start. During this holy month of Ramadhan, be very very grateful, appreciate everything that we have and contribute to the needed. A part of doing good, I believe most of us would also enjoy a sumptuous breaking fast meal, especially with our beloved family and friends. Speaking of breaking fast, I was among the first got invited to Gtower last month to experience their 2013 Ramadhan Buka Puasa Buffet.
They have extensive variety of appetizers, main course and dessert. Usually I will describe the dishes one by one but this time I will do it a bit differently. I will only review/ describe those that I ate. YESH! they have so much variety that even I just take one for each dish, I never finished all T_T
SO, let's begin with the cold appetizers and salads.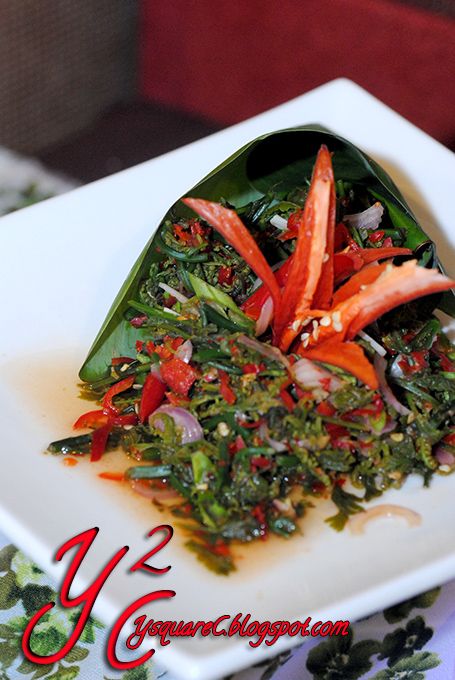 Kerabu Pucuk Paku & Kerabu Jantung Pisang
Salted Egg & Kerabu Ayam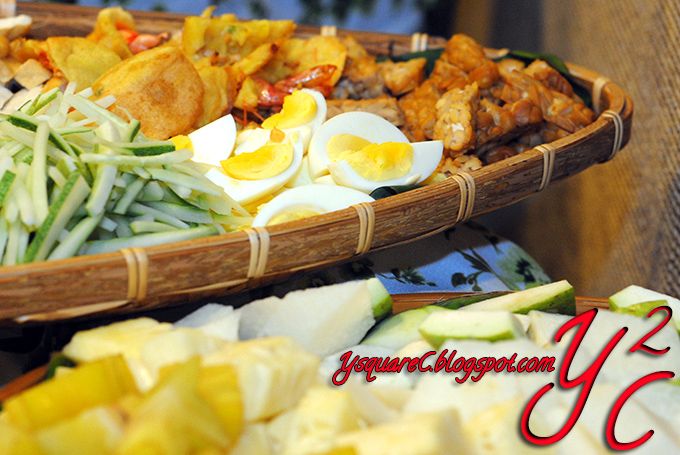 Nasi Pulut & Penang Pasembor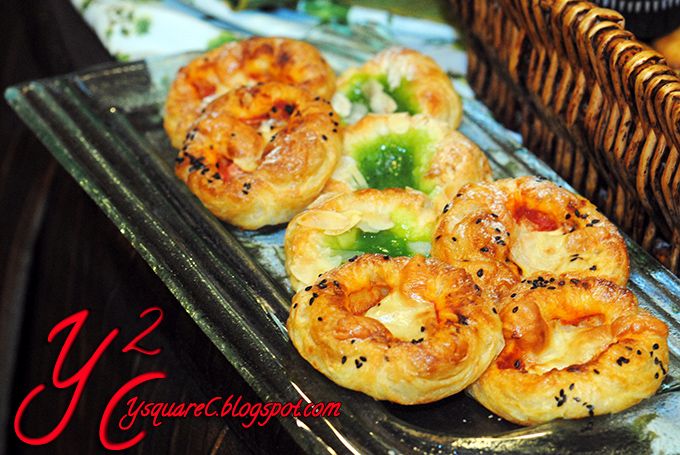 Jeruk buah-buahan and pastry
( and a lot more which I can't get to take pictures)
As for specially stall:
Roast Lamb Shoulder
Roast Lamb Shoulder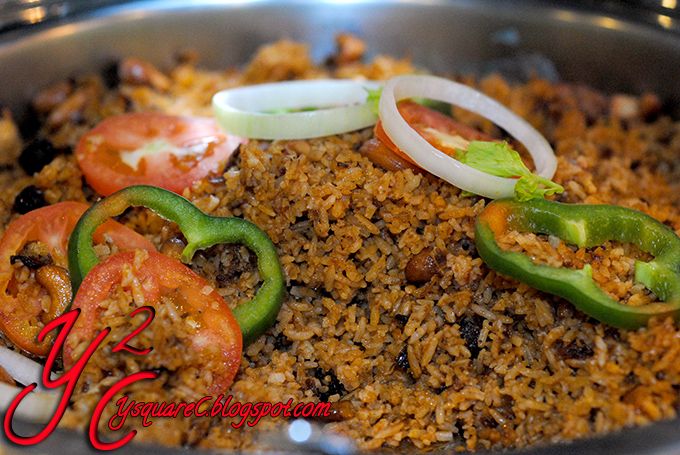 Arabic Rice
Roast Baked Red Snapper
Main course and hot dishes: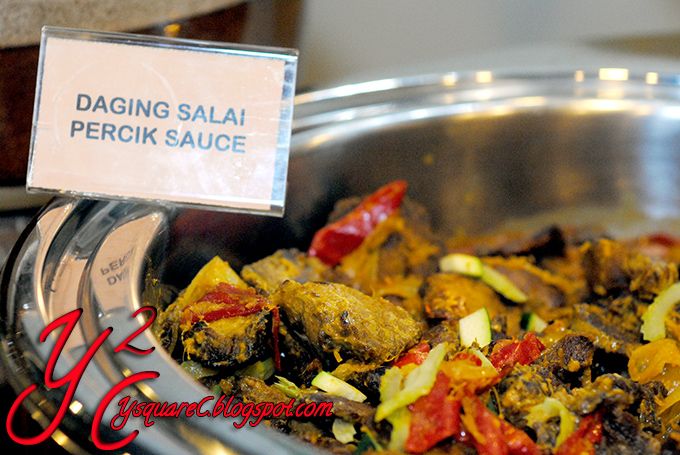 Daging Salai Percik Sauce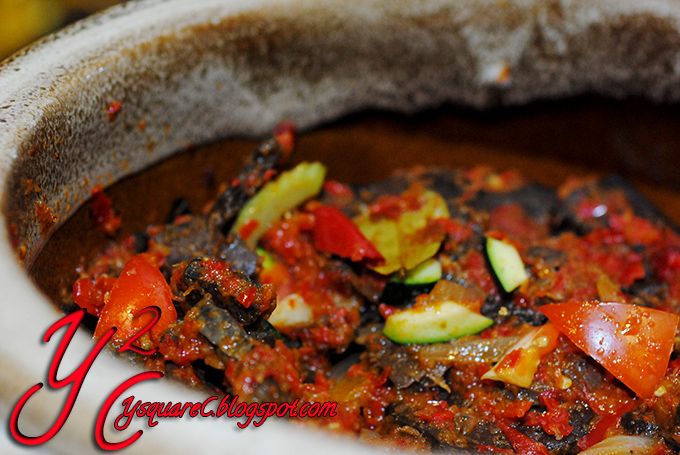 Paru Goreng Berlada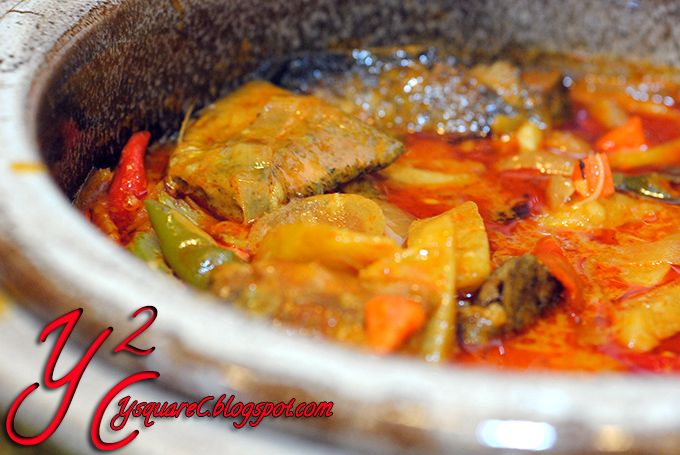 Gulai Nenas Ikan Sepat
Stir Fried Vegetables Nyonya Style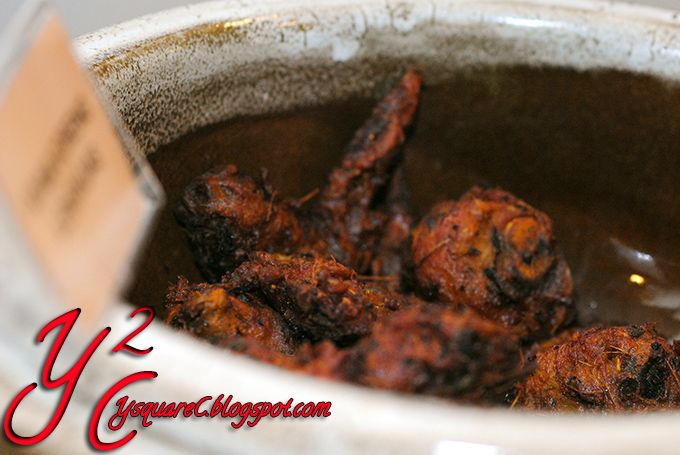 Ayam Goreng Lengkuas
Ayam Masak Kari Dengan Kentang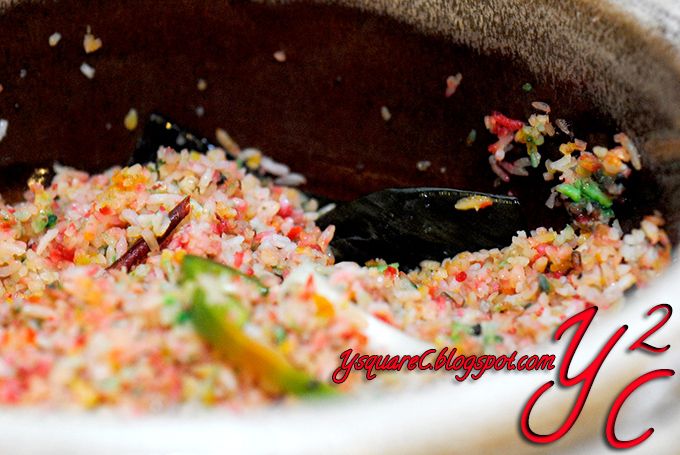 Nasi Hujan Panas
Steamed White Rice
Desserts: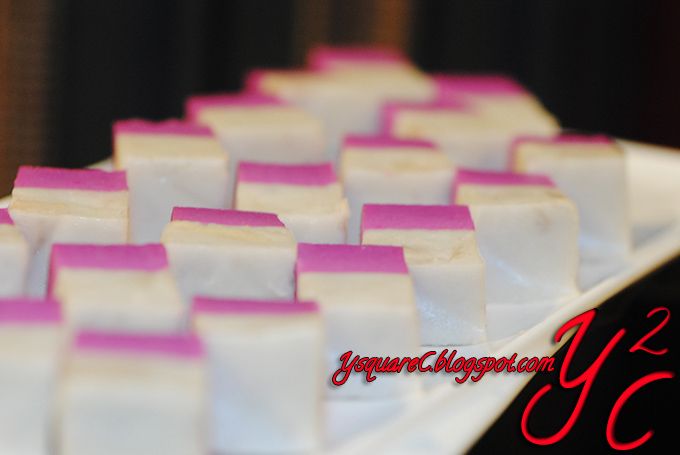 Assorted Malay Kuih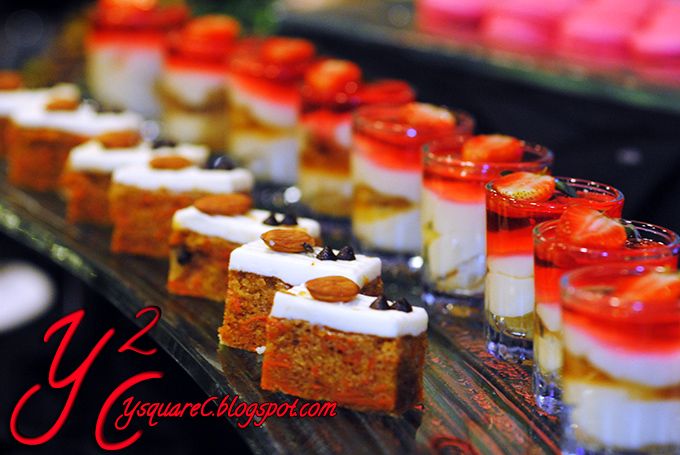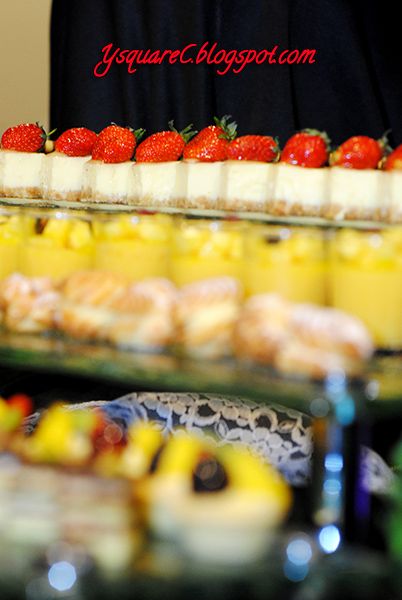 Assorted French Pastries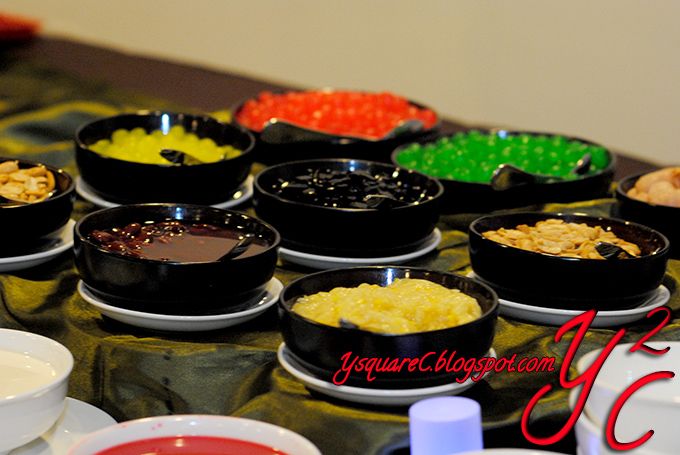 A.B.C
SO, these are what I had: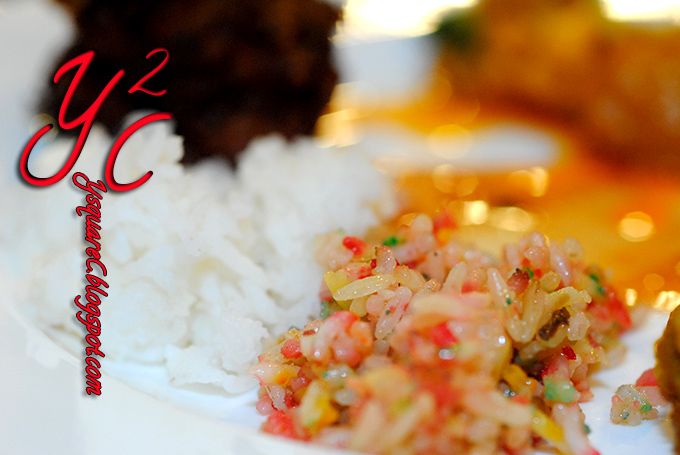 Steamed White Rice & Nasi Hujan Panas
Not really anything special,but I like the Arabic rice below though. It is sweet and chunky(nuts).
Arabic Rice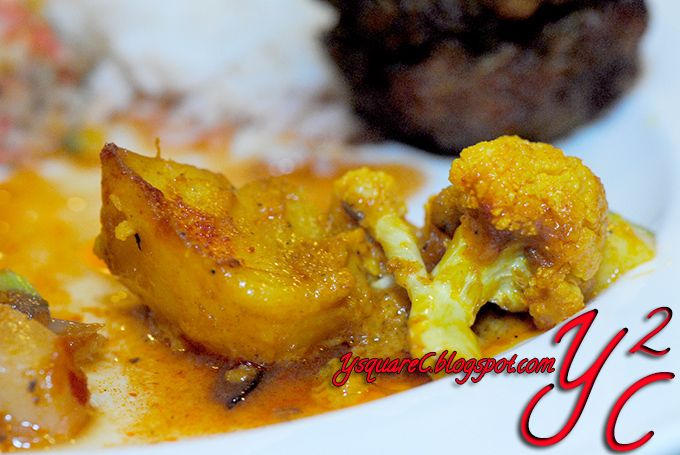 Ayam Masak Kari Dengan Kentang
Very oily but sinfully good.
Ayam Goreng Lengkuas
My fellow dinners did not like it, in contrary I liked it very much. Often, it was fried still dry but this is still moist inside while crunchy and flavorful on the outside.
Roast Lamb Shoulder
Nothing to shoutout.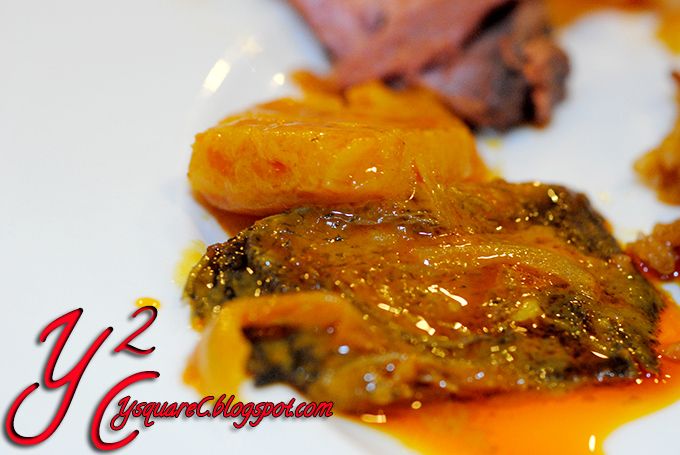 Gulai Nenas Ikan Sepat
Do not try this. I REPEAT! DO NOT TRY THIS, unless you want to end up with a salty toungue. The appearance was so delightful with pineapple, glossy oilly and all but yuck! Too salty for me.
Ikan Keli Goreng Cili Api
Spicy level guarantee by YsquareC. The problem is the Ikan Keli was too small. The overwhelming amount of bones on such a small body, you barely taste meat.
Roast Baked Red Snapper
However, the snapper on the stall was ok. It was fresh and the sauce was a decent mixture of spicy and salty.
Dalcha Kambing
Not a great fan of lambs, nothing surprising.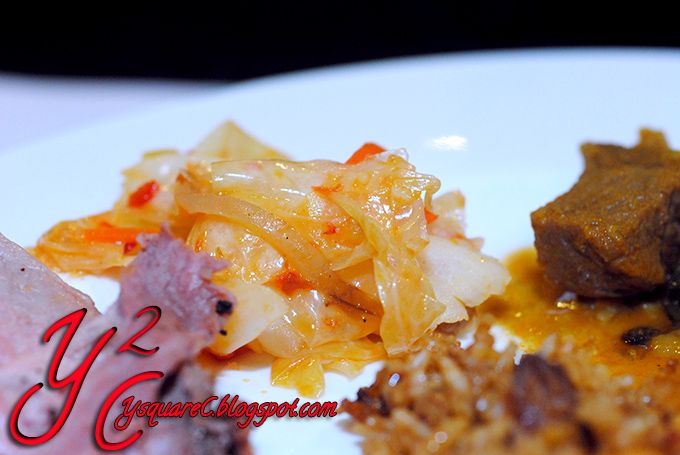 Stir Fried Vegetables Nyonya Style
ABC
Adjust your ABC (Ais Batu Campus) according to your taste. Don't complain if it's not nice ~.~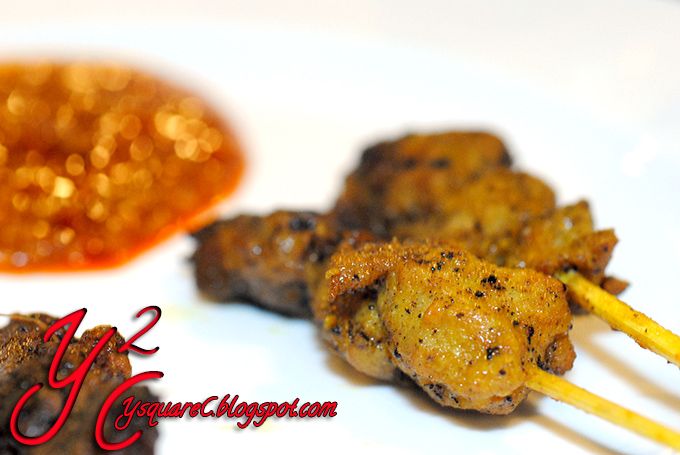 Chicken Satay
Beef Satay
The satays are decent, but the peanut sauce is a must even though you never like any sauce.
Fruit platter
The fruits got warm and dry up a little after long hour of exposure on air :(.
Macaroons, cakes
All cakes are macaroons are pretty well done.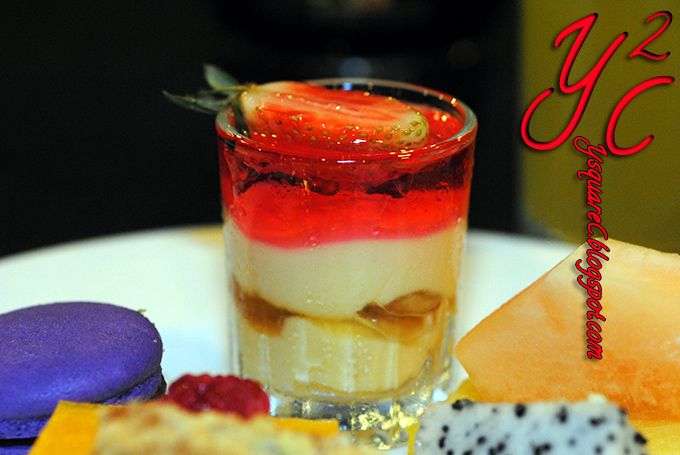 Banana Triffle
The darker brown in between the pudding is banana. Yucks :(
After a hearty meal, if you have some time, I do encourage you to visit their rooftop bar to have a sip. Remember, if you are a muslim, not alcohol please!
Overall, I think Gtower's Buka Puasa Buffet was pretty decent with a wide variety of choices. I do not know the price as for now, but it is one of the nearest Ramadhan buffet in town that you can easily access from Town.