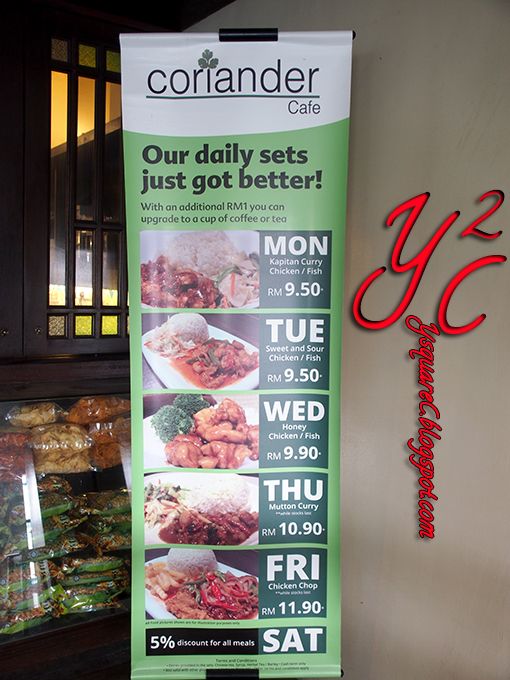 If not because of my friend bringing me over, I never discover such a jewel in Mid Valley. Well, not exactly in Mid valley, but in North point, which is like just a bridge away, connecting each other.
Coriander Leaf Cafe
A-M-2, Northpoint Offices, Midvalley City,
Jalan Lingkaran Syed Putra,
59200 Kuala Lumpur, Malaysia
Operation hours:
Mon - Fri: 7:30 am - 8:30 pm
Sat: 7:30 am - 3:00 pm
View Larger Map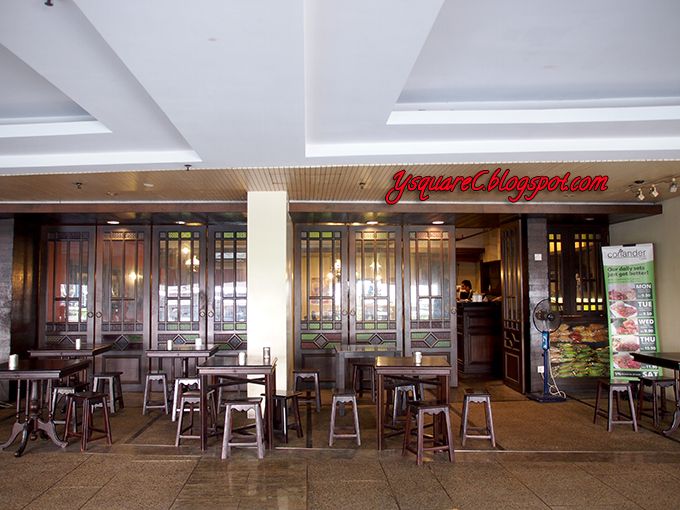 If you come to here, the must try drink is their Nescafe Shake. Too bad I don't have a pic of it, I can just describe. It's like fluffy, frothy Nescafe as pack as shaved ice but not as dense.
So, at the moment just Nescafe shake cups with other drinks XP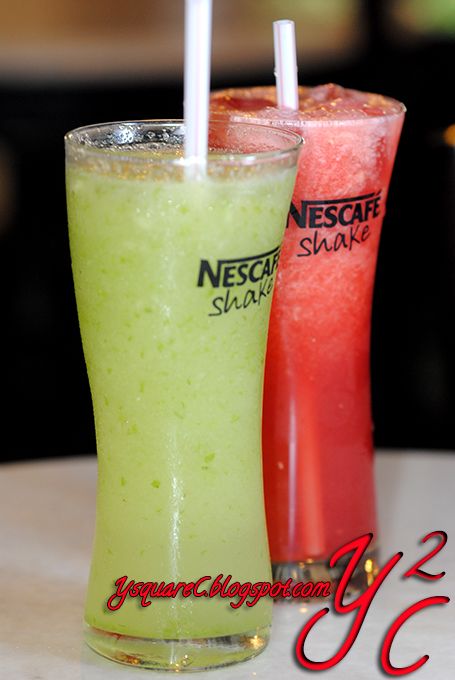 Watermelon & Apple Juice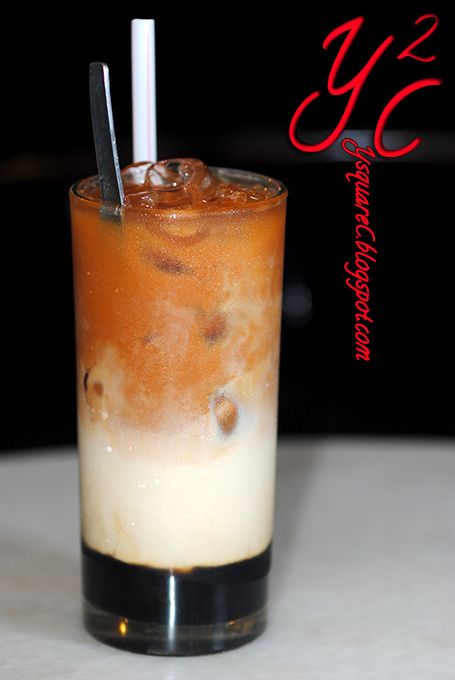 Teh C Special (3 Layer Tea) RM 3.80
On the other hand, the drink I ordered, Teh C or 3 layer tea resemble is very good combination. It has very intense coffee aroma yet not too sweet nor milky.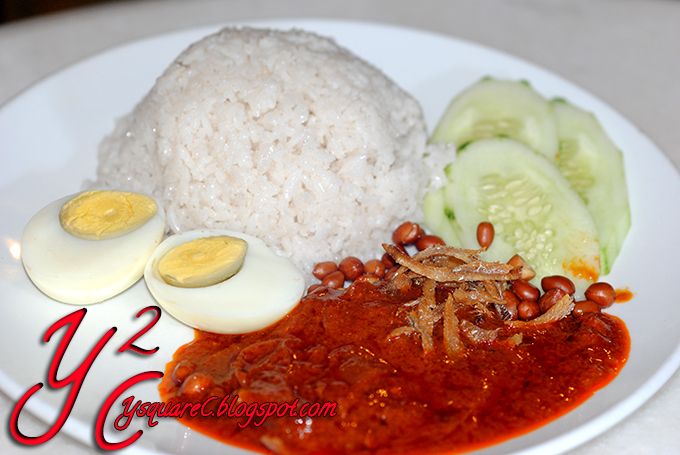 Nasi Lemak RM 2.90
If you are still hooked to the warm banana leave wrapped Nasi Lemak, why not pay slightly more to get a larger portion of steaming hot one with more sides and Sambal? Guarantee you wouldn't regret it!
Honey Chicken RM 9.50
My most recommended dish in Coriander would be their Honey chicken. The honey layered wings with well marinated, crunchy fried batter and nice toned muscles is just a total mouth orgasm.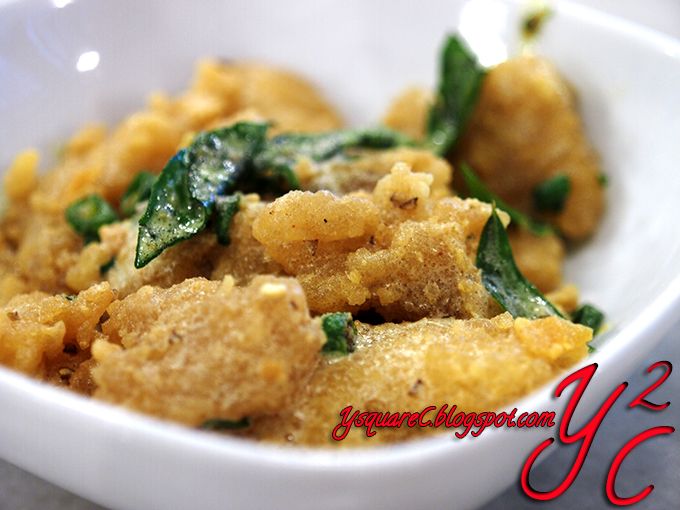 Salted Egg Fish RM 9.90
The taste is not bad, but the easy to flakes texture gives demerit some points for it.
Kam Heong Fried Rice RM 8.50
From my gastronomy knowledge, Kam Heong is not like this, but nevertheles,, whoever or whatever you are, you are still quite nice and flavorful.
Chicken Curry Kapitan RM 8.90
Another dish that makes me scratch my head. From my experience, Kapitan is curry with lady fingers, pineapples, chilies etc, this is like the sweet and sour sauce.... I liked it anyway, but not the vegies :S
Kam Heong Beef
Best Kam Heong Beef I ever had, but I wish it will be more Q on the texture.
Chicken Chop RM 11.90
Last but not least, the highlight! Chicken Chop! With (from front to back), black pepper, nyonya, mushroom cheese and sweet & sour. With so many choices on hand, I still prefer the nyonya sauce. It's like Hailam sauce, which is slightly tangy, watery and oily.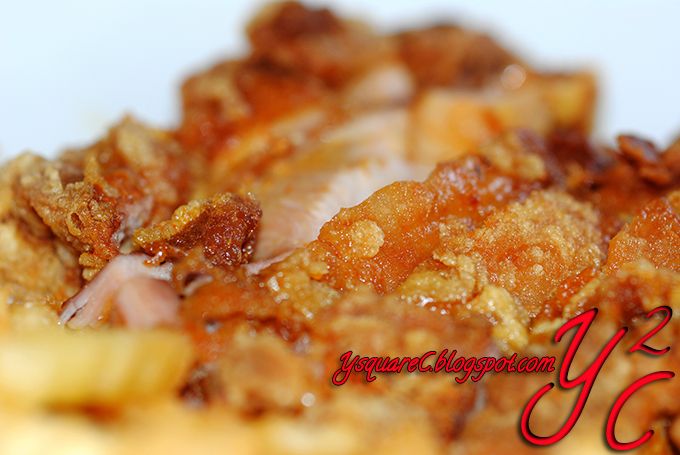 The owner was so worry that the fried chicken will look horrible w/o the suace on it, but if you ask me, who will not drool over such beauty? Ouch.... I just made myself hungry again T_T
Although I like most of the dishes offered here, there are 2 particular dish that I don't like. I don't mean you should dodge them, but the manger have promised to improved it. Hope that by the time u see this and tried it yourself, they have perfected these dishes.
Marmite Fish RM 8.90 (comes with rice)
This is like bottom of my list of the day. The marmite gravy is freaking salty. The fish are also not fresh and soggy (I mean like why aren't anything in here are fried to harden)
Butter Prawn with Gravy RM 9.50
I put high hope in this dish because I had very nice butter milk chicken in other place and this time, it's my favourite prawn rather than boring chicken. It is kindda disappointed as the prawn are soggy too. Those prawn are fresh enough for a dish, but the craftsmanship is not where near good.