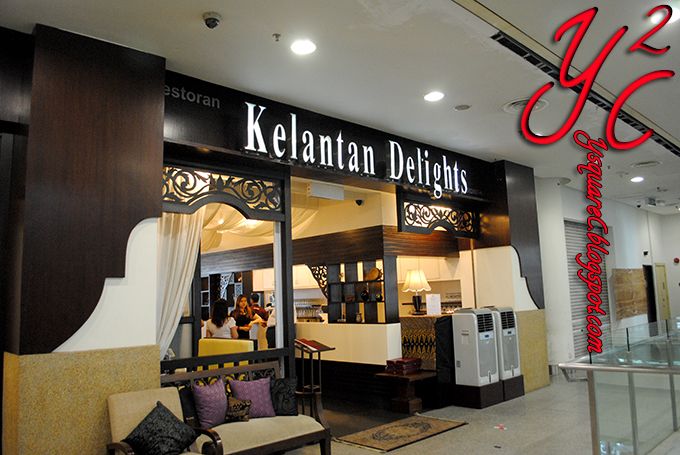 Though I have born and raised in Malaysia for the passed 20 plus year since I was born, I was never good at history and geography of my beloved country. Don't heard me wrong, it's nothing personal, I am just a dumbass when it comes to non calculus or culinary stuff. For me, Kelantan is a mystery far away state that I have never been before. I do know their slang sounds different and was heavily influence by our neighbor, Thailand. Other than that, I have no idea how and what Kelantan and Kelantanese is. Countesy to Nuffnang that gives me the chance to review Kelantan delights, from now on, my new page of my culinary knowledge was added - Kelantan delicacies.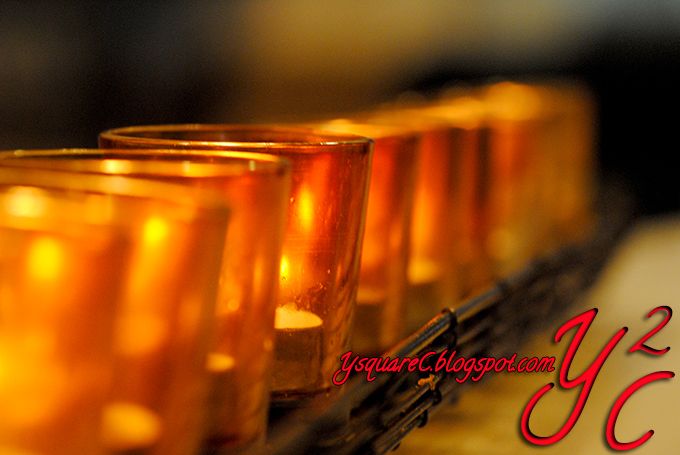 Before the food review starts, I had some time to roam around the restaurant.
Despite of their fine dining environment concept,
every piece of furnishing were deeply infused with Malay traditions.
A merge between old and new,
tradition and modern.
Started the meal with a sip of pandan-serai(leman grass) drink. It was slightly sweet but was over power by the lemongrass. Not my type of flavor, I would rather drink plain water. If you are a lemongrass lover, you should try it.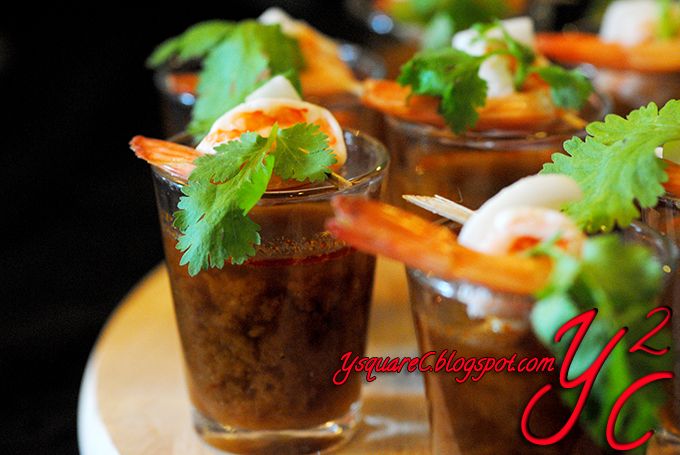 Tomyam Kelapa Muda. Like you see, the cloudy soup of tomyam is jam pack with spicy and sour flavor.It is slightly more sourly than I like, but I can guarantee the acidity was not artificial, but from assam.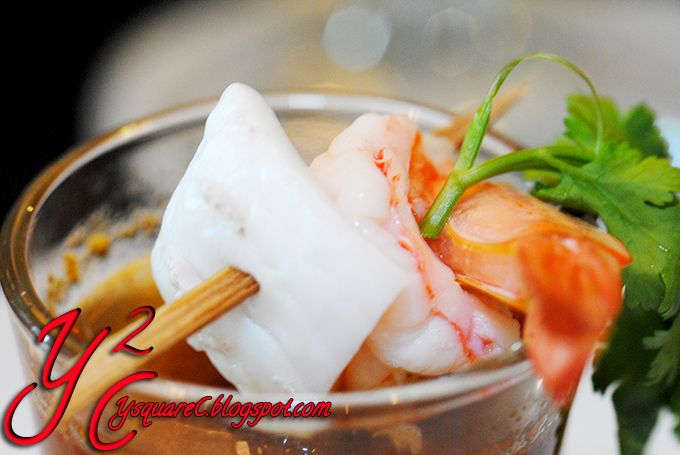 No need to mention, one serving of fresh prawn and coconut meat is not enough for me, I want more >.< They are so tender. Never I thought of a combination of coconut meat with prawn. It was a prefect combination.
Sirih Daun Kaduk. With popiah skin, daun sirih, ginger, cili padi, onion, roasted coconut, roasted peanuts, dried shrimp and special sauce. Frankly, I wasn't aware of all these flavors when I tasted it. I was slightly disturb that the popiah skin was slightly masuk agin and strong mint taste from daun sirih.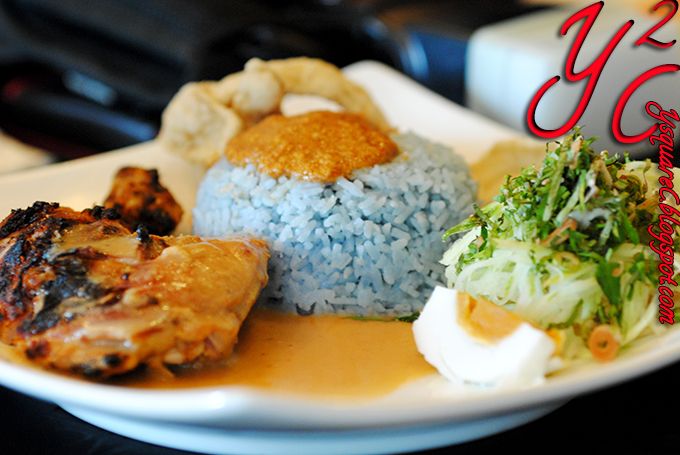 Nasi Kerabu Ayam Percik.
You might be expecting the ayam percik is the high light of the course. Indeed, the spies that infused in the drumstick was very alluring.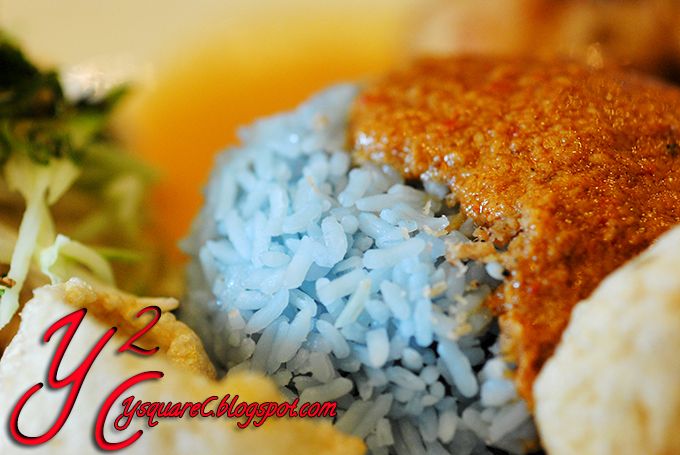 But my hear flies to the kuah(gravy) and nasi kerabu (blue rice). The slightly salted, thick and spicy gravy was completed by slight splash of santan (coconut milk).
As expecting the ulam (bean sprouts, cucumber, daum selom) was fresh. Very crunchy, in contrast with ulam that I got from mamak stall which was usually withered and soft. The salted egg might not play a big roll in the whole combination, but some times it's those small things that complete the great team.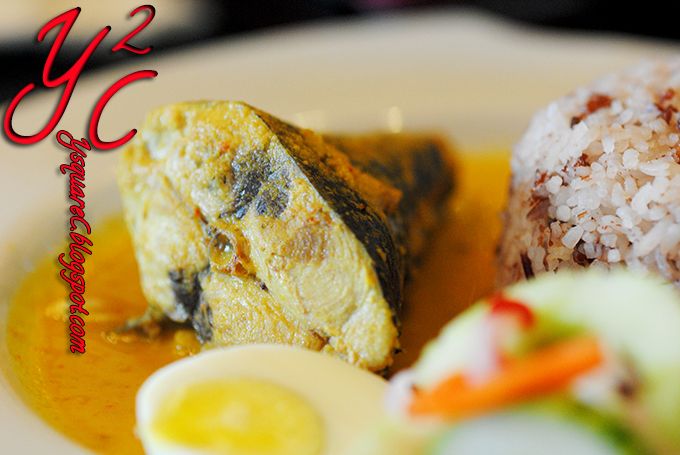 Nasi Dagang Gulai Ikan. nasi dagang, gulai ikan tongkol, acar timun, egg
with acar timun(cucumber salad) & egg,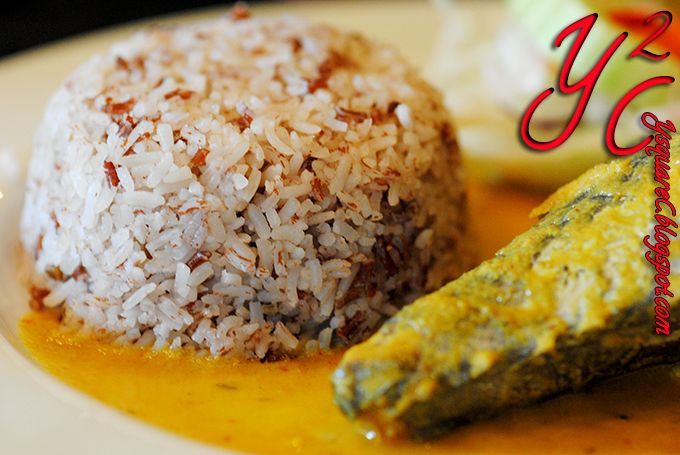 Nasi Dagang (Brown rice)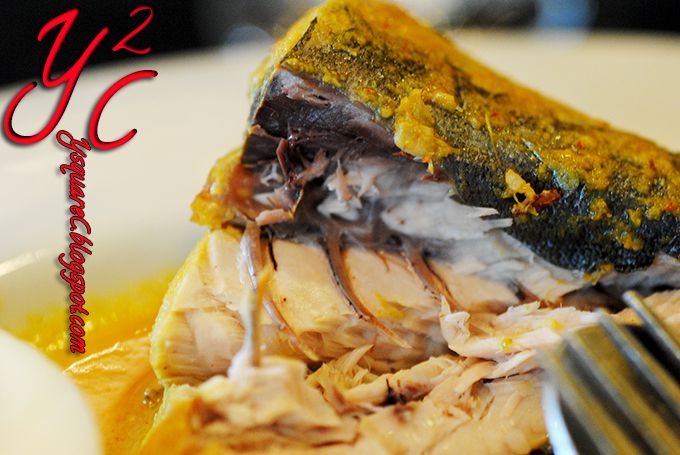 and Gulai ikan tongkol. Nothing special about the salad and brown rice. The tuna are tender fresh. See how thick it is? It might be the best texture fish around, but don't on it's nutrient value.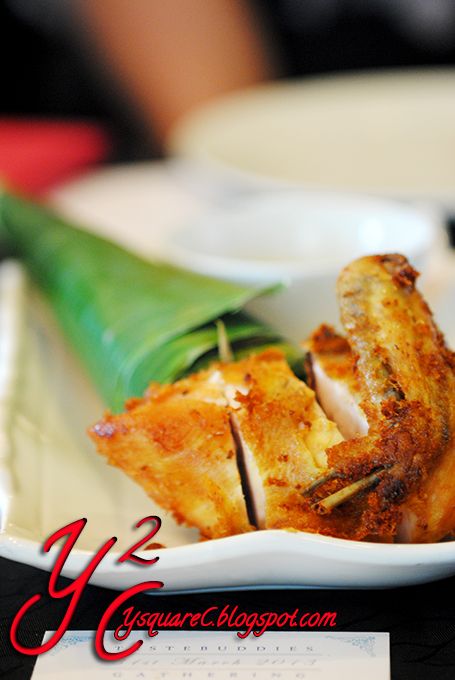 Nasi tumpang with fried chicken.
I am sorry that the photo can't show how long and sharp this dish is. Like you see, nasi tumpang has different layer. In older times, our ancestors from kampung needs to bring food when they are down to field for chores. They invented this method of carrying their food, 3 meals and preserve them well. This version in Kelantan Delights was a altered version. According to the manager, there are 3 layer of meal in side this one long code. IN the morning, farmers will eat breakfast at home, then their wife prepare this for them. During morning tea, they will eat the first layer which is usually nasi himpit and prawn sambal. After finish, they wrap the remaining for lunch (usually nasi himpit and ayam sambal) and tea (ayam seruling? not sure).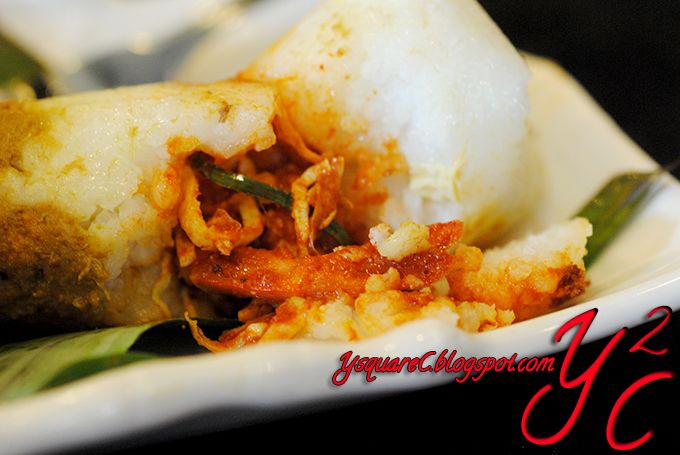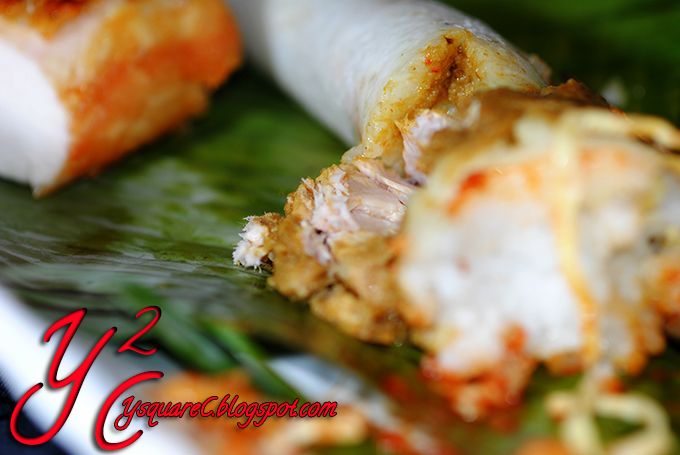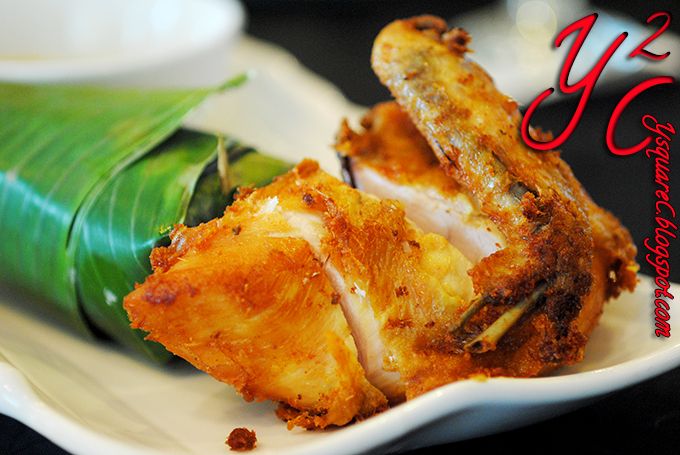 I have not much to complain on the nasi tumpang, but that's not the case for the fried chicken. It was pretty dry and tasteless.
Laksam. With egg, ulam (bean sprouts, cucumber, daun selom), lemongrass, chicken floss, sambal belacan, gravy (fish + santan)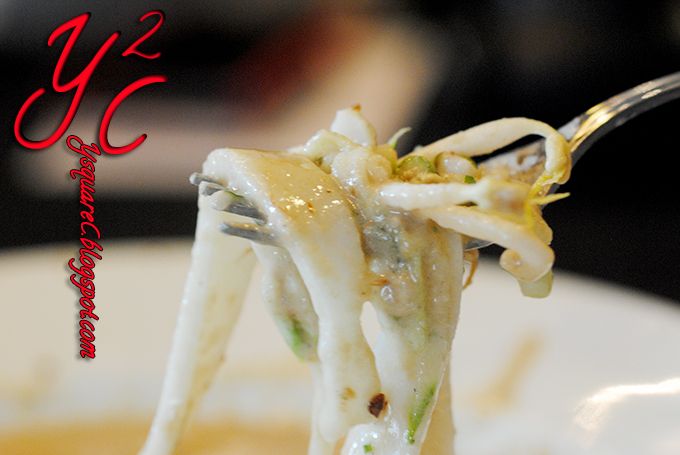 I was quite impressed with the thick but smooth noodles. It was thicker than the Chinese verion if ChuCheongFun, but smoother. Maybe it was the gravy. The portion was small but the gravy was thick. Definitely a filling dish. Warning, heavy Santan (coconut milk) inside. If you don't like fish or santa, you might wanna dodge this.
Dessert:
Lompat tikam & Ketupat sotong.
(Left) The brown lump of tentacle attached substance is Ketupat sotong. Yes, it's squid, sticky rice stuffed in squid. I understand that for Asian, squid is a savory dish, so it's understand that most people can't accept the strong fishy smeel accompanied by it. I don't say that I don't like it. Indeed it's a very unique for me, but if you planned to treat me another lump, geez no thanks =.=|||
(Right) Lompat Tikam direct translate into jump and stab. Jump what stab who? I believe it means to jump from the green kuih (which is practically tastely) scoop a spoon full and stab onto the sweet nasi pulut. It was serve with santan and gula melaka (brown sugar). Surprisingly, this was my favorite dish all along.
Kelantan Delights Restaurant
(Subang branch)
Operatin Hours: Everyday 11am to 11pm
Phone: 603 5611 7845
(Sooka Cnetral Branch)
Operating Hour: Weekday 11am to 10pm (off on weekend)
Phone: 603 2785 1945
Email: kd@kelantandelights.com