Double Boiled Cordyceps Flower with Top Shell & Fish Maw (RM28.00)
虫草花鲜螺头炖花胶汤
This starter from our Main Kitchen is a very healthy and nutritious soup. It helps improve skin complexion, nourishes our Yin, and cleanses our kidney.
YsquuareC Opinion: Cordyceps are always used in Chinese herbal soup, so Cordyceps are always related to the bitter flavour. But for this soup, the protein from fish maw and other herbs nutralised the bitterness of the Cordyceps soup, made it milder and sweeter. On top of that, fish Maw has abundant of protein especially collagen, so it was also called the poor people's bird next.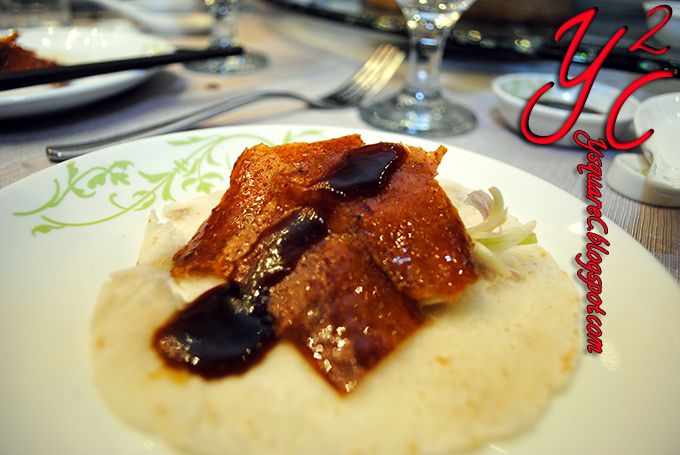 Crispy Golden Peking Duck (RM70.00)
堂片北京鸭
Peking Duck is popular duck dish from Beijing that has been prepared since the imperial era. Today, it is considered one of China's national foods. This dish is appreciated for its thin crispy golden skin with just the right amount of meat. To enjoy this dish, take the skin and meat, add some scallion and our specially prepared hoisin sauce and wrap it in the home-made thin pancakes called Momo at your table. If you do it right, when you bite into it, the juices from the meat will trickle between your finger tip.
YsquareC Opinion: Not the first time seeing demonstration to cutting out the duck skin from the whole roasted duck. The thickness of the skin must be control. It mustn't be too thick, so that the piece can remain crispy, but it should be too think too else it will be easily teared off and less taste.
Pan Fried Stuffed Scallops (RM14.00)
堂煎百花鲜带子
This dish uses finest scallops from the icy cold waters of Canada. This is combined with Banana Prawns from the Gulf of Carpenteria. The scallops are stuffed with fresh prawns to create two distinct flavors and aromas.
YsquareC Opinion:
Instead of saying "
stuffed
", it better described as topped. The paste were easily detached with the scallop. However, the scallop are pretty fresh. Chef grill them in sauce pan on the sport. It was quite a surprise how good the aroma can get from the seafood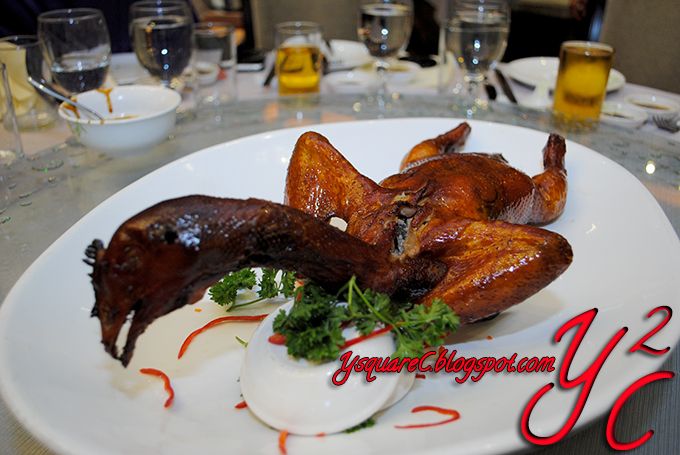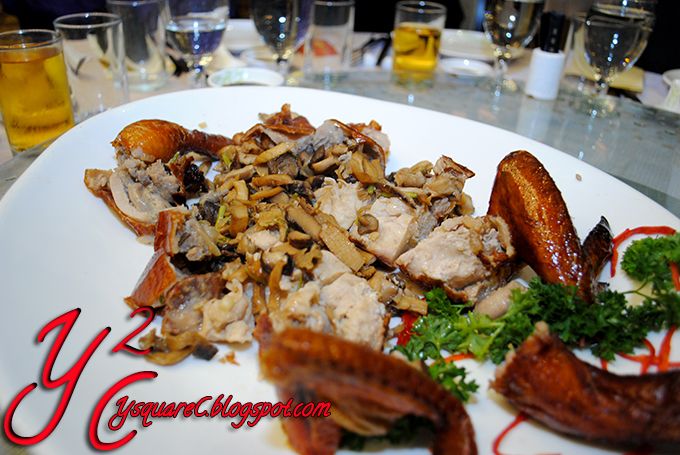 8 Treasures Truffles Chicken (RM80.00)
白菌汁菇菇鸡
For this particular dish, the chicken is prepared by stuffing 8 different types of mushrooms that has been infused with truffle sauce. The entire chicken is hung up to roast to bring out the rich flavor of the chicken meat while maintaining a crispy skin on the outside. Due to the "hanging", you will notice that the neck of the chicken is longer than usual, and that is how the name, Kookoo chicken comes about.
YsquareC Opinion:
The chicken meat too dry for my liking. It' was a frozen chicken and too little fats (lean meat). The combinations of several mushroom was very refreshing. I can only identify 3 on them XD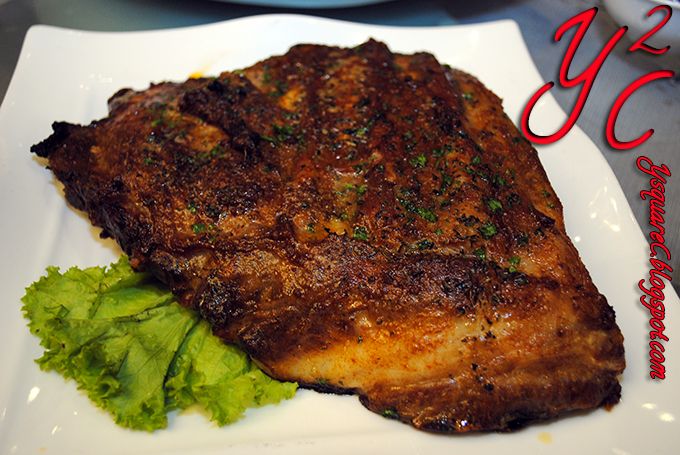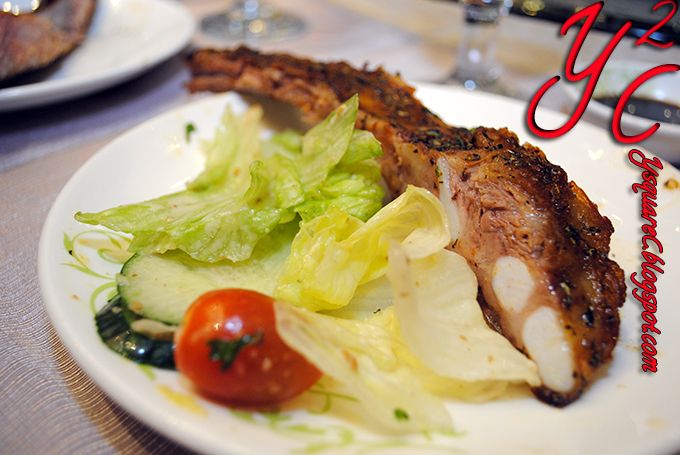 BBQ Broiled Spanish Pork Ribs (RM158.00)
烧焗西班牙排骨
The ribs are from the Spanish Iberian pig, which is known for its nutty flavour, and its delicate melt-in-your-mouth marbling. The Iberian pig's diet of acorns gives it a uniquely tender, rich and rosy meat.
YsquareC opinion:
The pig is not tender but tough instead. The rib meat are stick to the bones, Other cuisine will try to brew it to soft. The daring style for leaving the rib so firm tough is indeed risky. One thing I can't understand is that the skin were so salty but the meat was tasteless. It was clearly not enough time in marination.
South African Dried Abalone (Promo – RM 88.00 per piece)
鲍汁南非18头干鲍
The South African Dried Abalone looks like a golden ingot that signifies wealth and prosperity. Harvested from the unpolluted seas off the coast of Hermanus, the quality of the abalone is assured because we follow international Food Safety methodology, that is, the HACCP (Hazard Analysis Critical Control Points), in its preparation process. Notice the texture of the abalone is sticky, rich and chewy.
The word 18-head is a measurement unit in Chinese kitchen for the size of the abalone. This means you get 18 pieces per 600 gram – which is a very large abalone.
YsquareC opinion: The culinary art of preparing dry abalone isn't easy. If you are not doing it right, the abalone will turn out to be touch and chewy. But if you are doing it right, it can be very soft, juicy and addictive. This dish's abalone is slightly tougher to my liking.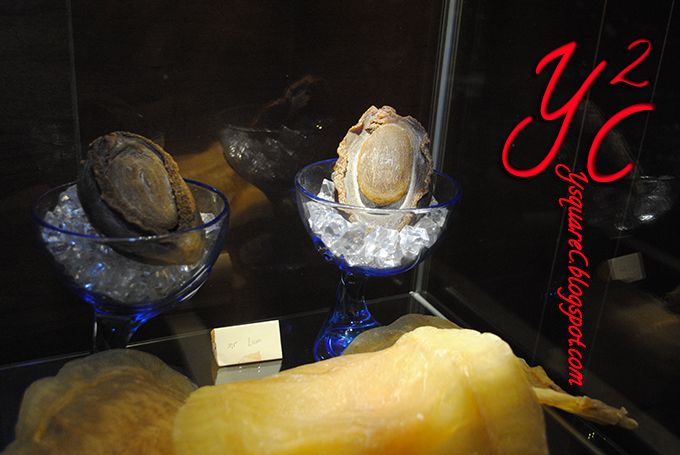 I can see that Imbi palace and really pomoting their abalone, they even display their very proud Dry balone on the shelfs.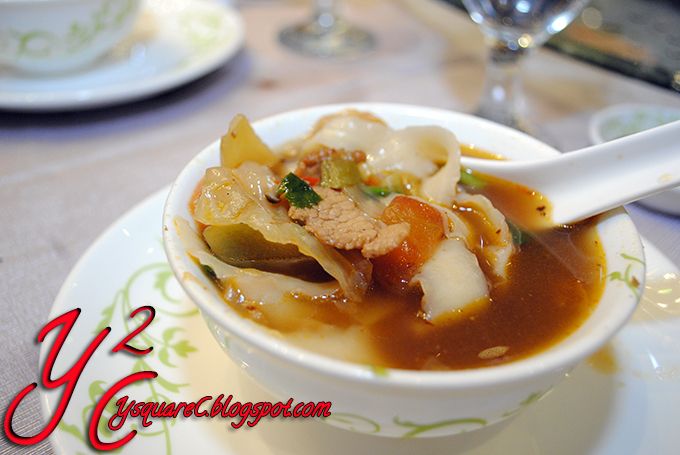 LanZhou Knife Shaved Ramen (RM10.00)
兰州刀削面
This is a delicacy from Lan Zhou, GanSu, China and is a heritage food enjoyed for generations. The Ramen is shaved off a ball of dough and as such none are identical. Served in a pickled vegetable soup
.
YsquareC Opinion:
The pickled vegetable soup is slightly sourly and sweet. A very refreshing course to be an appetizer or to end your meal & to reduce greasiness from the previous dish.The ramen was very solid and firm compare to other factory/machinese made noodles in any hawker stall.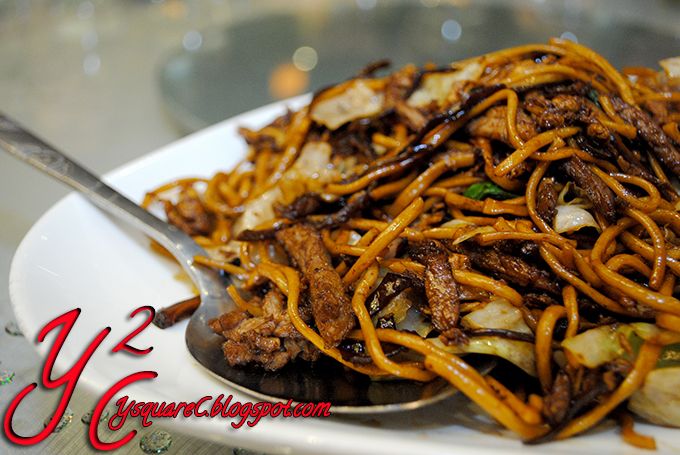 Braised Noodle with Duck Meat (RM18.00)
鸭丝素炒拉面
Peking duck is generally served in two different styles, the first is the crispy duck we had earlier and the second where the duck meat is braised with noodles.
This dish served by our Chef, Xiao-Chen
(小
陈
)。
Xiao-Chen is from LanZhou. He has been with the restaurant since the start of first Imbi Palace restaurant back in the year 2003. He is now the senior chef in Imbi Palace's Ramen kitchen.
YsquareC opinion:
The duck meat was quite soft. When I ate this dish, I thought it was pork slices.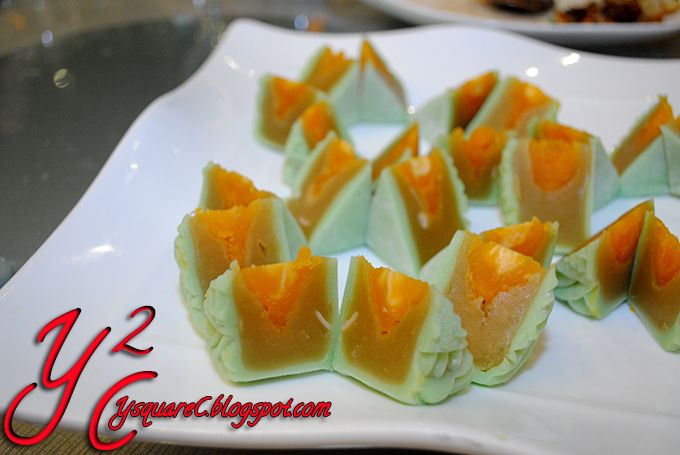 Snow Skin Mooncake (RM15.80)
冰皮月饼
Chef Nam-gor, Dim Sum Kitchen demonstrates hand-making snow skin mooncake with its content; white lotus seed paste from Hong Kong. Chef Nam-gor is from Singapore and currently the main chef in Imbi Palace Group Dim Sum department.
YsquareC Opinion:
I like this very very much. The sticky, chewy texture with heavy lotus aroma is simply irresistible. The like how it sticky to my teeth and gums and how it made me harly move my jaws. Oh god, that's heavenly. I know some people don't like this sicky texture and will try to avoid it at all cost. Depends to you, I respect your decision, but I really recommended it. It will taste better after refrigerated.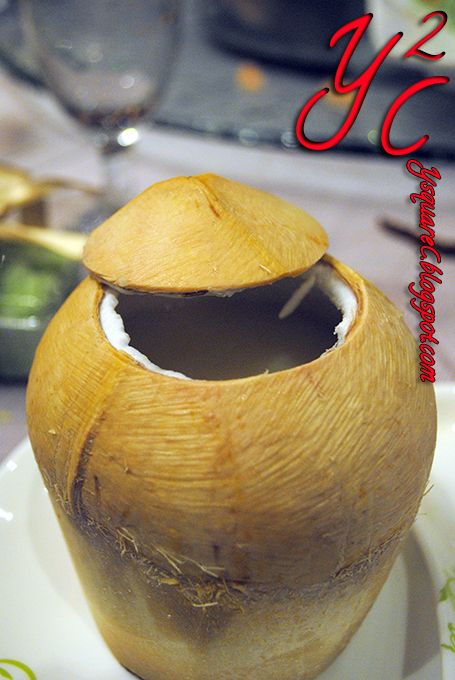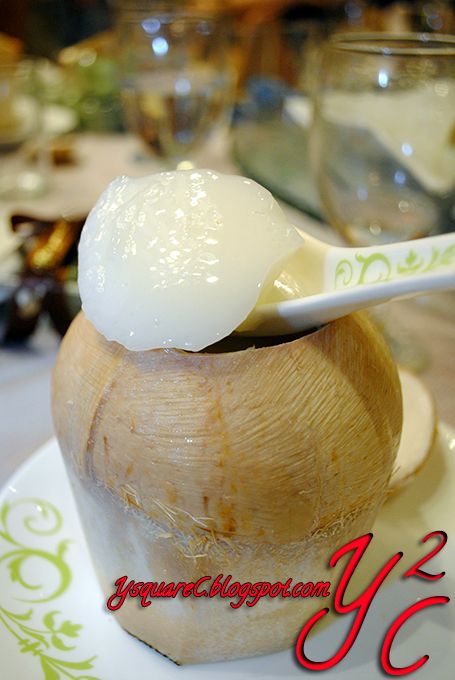 Coconut Pudding (RM8.00)
椰皇布丁
Best kept secret recipe.
YsquareC opinion: I have tried other similar (almost the same) dessert in other restaurant, so I don't feel any special about this. But no matter how many times I tried it, I still love the smooth aroma and sweet lovely taste of the toufu like pudding.


Overall: 9.6/10 [Highly recommended fine dining indulgent if you have the caching caching]
Taste bud indulgence: 9.8/10 [Imbi Palace served some of the world finest Chinese/Western/fusion cuisine. Indeed a journey of a life time for the toungue]
Purse Saver: 8/10 [It definitely worth the price par with the quality their serve, but how many people can actually afford to indulge in such cuisine?]
Location: 10/10 [Very easy to locate, it's above the Pavillion's center court.]
Service: 10/10 [Very experience chef from a unique background with very friendly & knowledgable waiter/waitress. A very pleasant dining experience.]