So this is like a review for the hotel. I am not in crapping, so just a run though by photo and captions.
Address:
Jalan Kuda Emas, Mines Resort City, Seri Kembangan, Selangor, Malaysia.
Phone:
(+60)3-8946 4888
Website:
http://www.palaceofthegoldenhorses.com.my/
Facebook:
http://www.facebook.com/PalaceOfTheGoldenHorses
Palace of the golden horse is a very luxury hotel. You may want to check out their price in their website before booking ;)
Executive suite's bed
The room has double layer curtains, so that you can adjust the level of sunlight in your room.


Working area of the executive suite


Sofa in the working area.
The working area is spacious and comfortable.
I didn't even use the table. The sofa was good enough for me..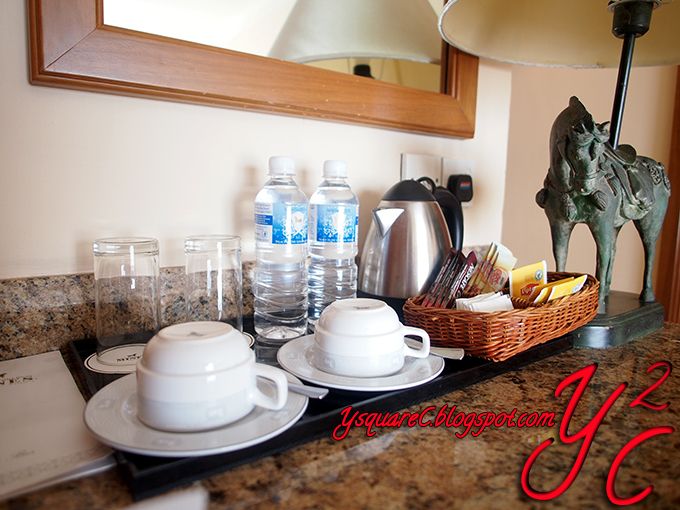 Complimentatry drink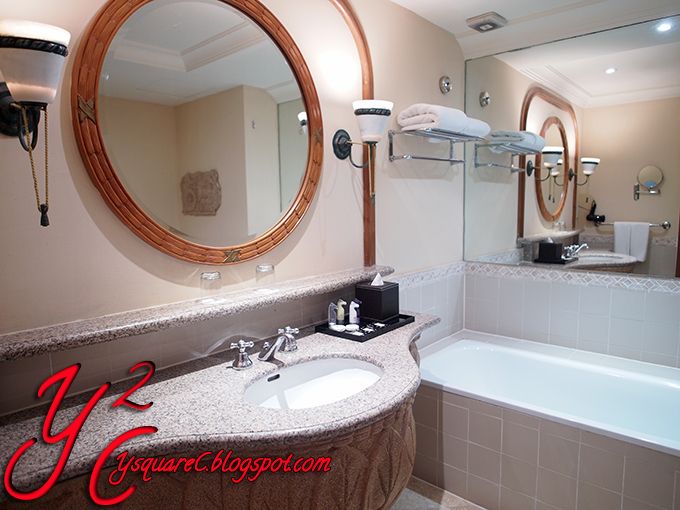 Bath room


shower area
complimentary toiletries

Now I have finish the room tour, let me bring you around the hotel.
Like the name, this place is full with horses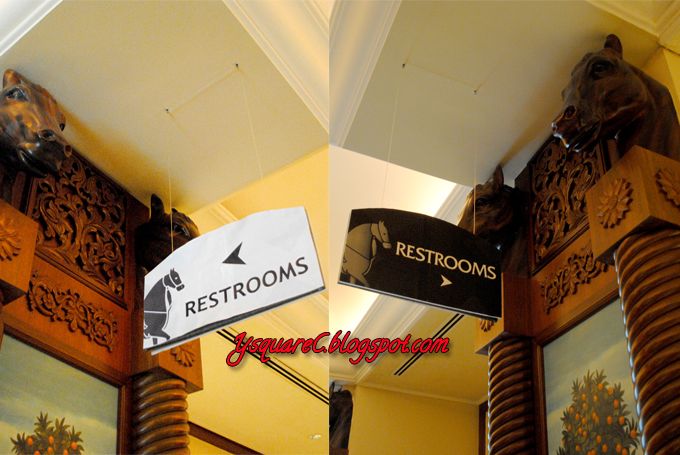 the rest room.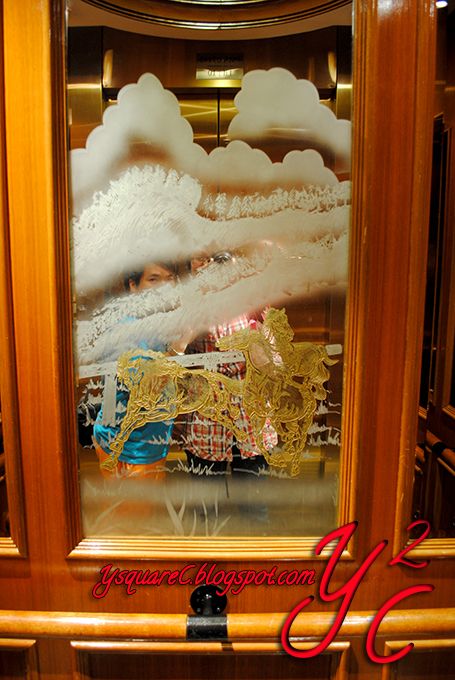 In the lift
Everywhere!!!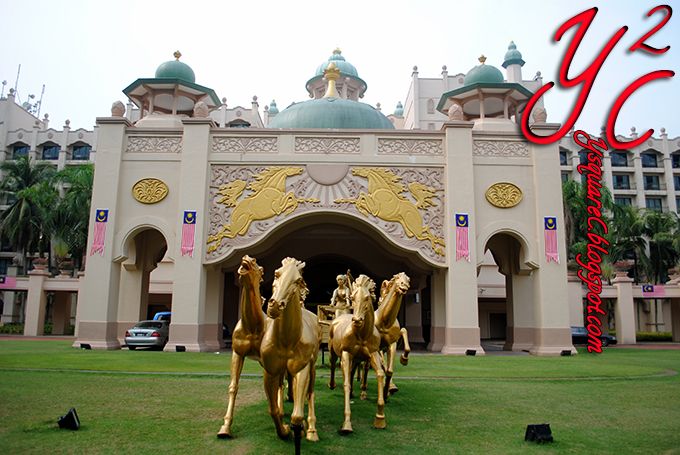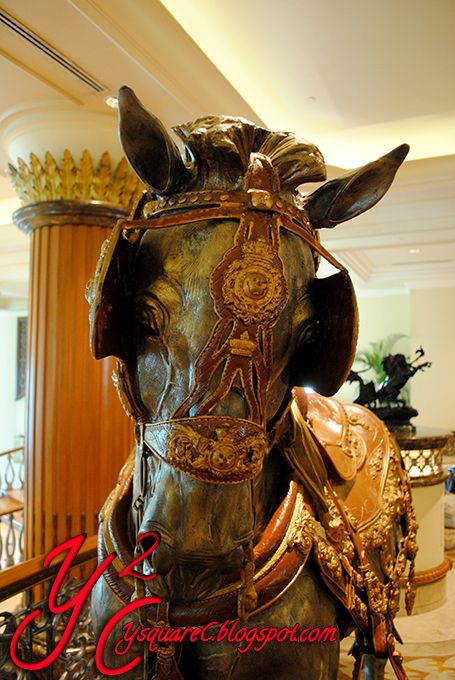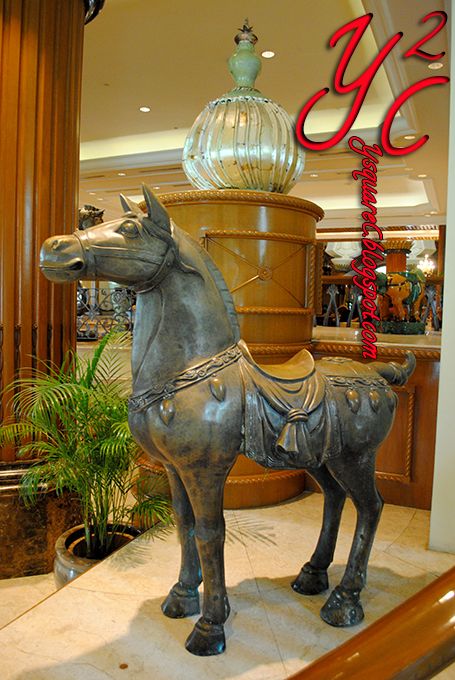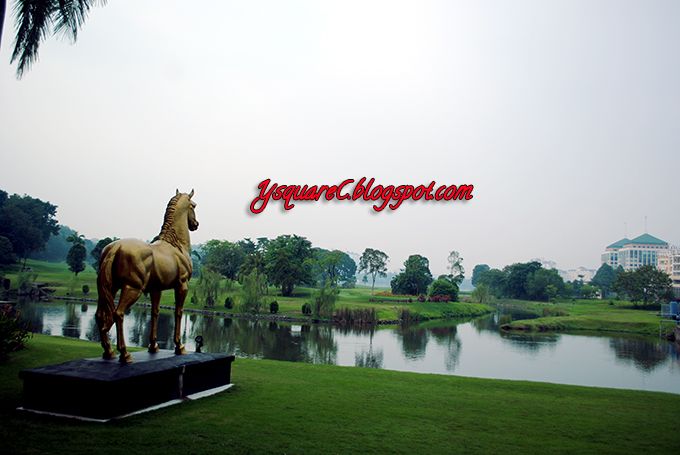 If one day, the palace of the golden horse is going to calculate how much horse is in the hotel, this person will go crazy! LOL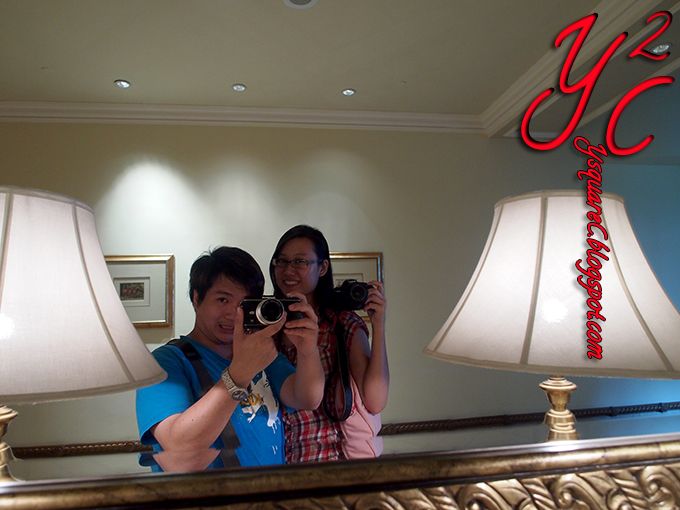 Thats all for this time, ciao~
For my other Palace of the Golden Horse post, please visit: