Fuah... Crab drowning in my favourite fish head noodle soup.
Yumyum!
Yeah, another super overdue post. This Time is One Recipe Cafe. Thanks to
Kian Fai
and
Steven
for inviting me.
View Larger Map
One Recipe Cafe
Address:
Jalan SS 2/67, 47300 Petaling Jaya, Malaysia
Operation time:
Mon - Sun:
9:00 am
-
10:00 pm
Tel:
03-778653395
Facebook:
http://www.facebook.com/OneRecipeCafe
Email:
OneRecipeCafe@gmail.com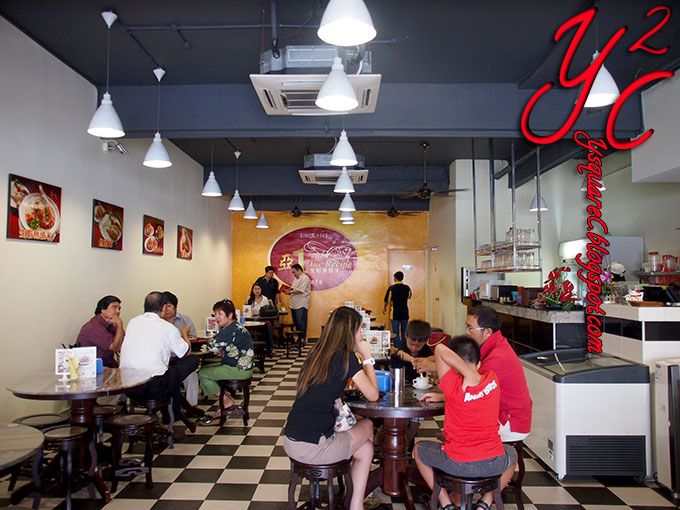 It's not a beside the tre hawker store, it' a new air-cond shop, so the ambient wasn't so bad. Well, not a fine dinning, can't expect that, but it's more than comfortable to suck up a bowl of noodles.


\
Their drinks is pretty decent
Although they are famous for their fish head noodle (which by the way is on their logo, duh...), I personally likes their side dishes more.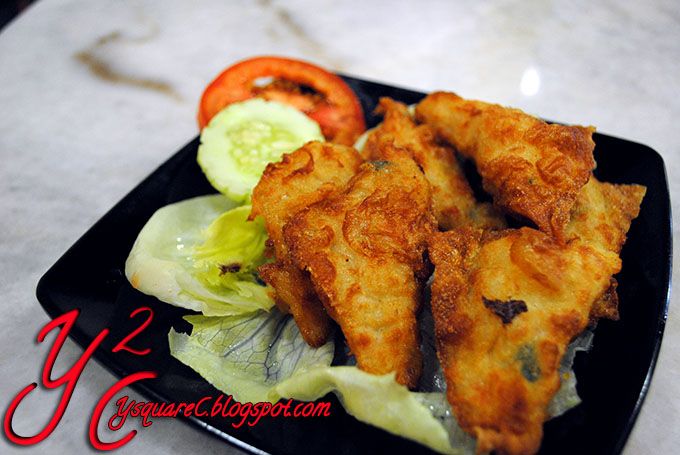 Fry fish fingers


Fry Salmon Ball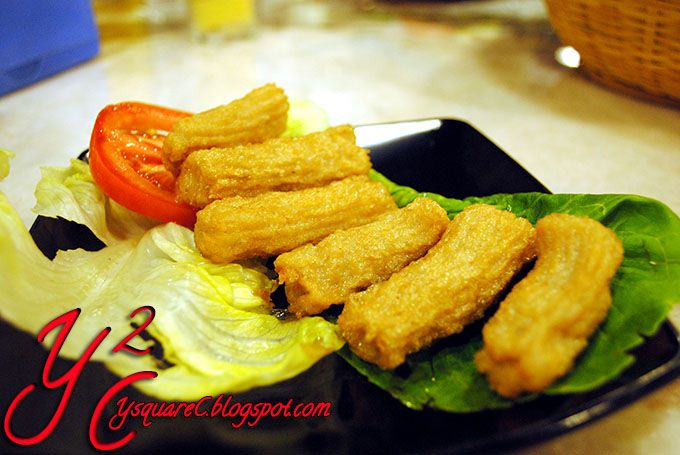 Fry fish fingers


Fry fish ball


Loh Bak
Sorry, I am not too sure about what exactly each and everything called. My personal favourite was Loh Bak and fry fish ball.
For the blog post's high light:
Fish head noodles, the signature!
The soup is concentrated. I can't guaranteed they didn't add in clouding agent, but it does has strong fish flavor in it.The fish was fresh, very juicy and tender inside, but the outer layer was pretty much damaged by the over cook/fry process. The frying doesn't makes it crispy, but makes it hard =( The shrimp was very bad in condition. Not only it's not fresh, it was started to decay. Don't bull shit me with the overcook excuse again. Overcook shrimp will only get harder, not softer!
The fish head noodle also comes with Curry and Tom Yam flavor. They are not distinct, the fillings are the same, only the soup taste SLIGHTLY different. If I didn't mention, you might think curry and tom yam are the same when you taste it!
As for my personal favourite soup noodle, it would be
Crab fish head noodles
This is the most expensive dish in the menu (for now).
The noodle, the soup, the fish fillets are all same in the fish head noodles, except with the addition of not 1, but 2 (two, 二,に) whole crabs!
The juices of the crab was well preserved in the shell, it doesn't dissolved into the soup at all, so the soup in this dish is same as the fish head noodle. But no worry, that's what made the crab da-BOMB! The meat crab is so fresh, so juicy, so tend. Since the others are not a crab fans, I had almost one whole crab for my own LOL #sweetjesus.
Overall: 7/10 [A restaurant that is very hard top rate, they have the best and the worst]
Taste bud indulgence: 8/10 [Some are REALLY good but some others are plain shit]
Purse Saver: -/10 [Sponsored]
Location: 7/10 [Pretty easy to find if you are familar with SS2 or has a GPS]
Service: 5/10 [Takes a bit of time to serve and some of the waiter can't understand Chinese =.=]