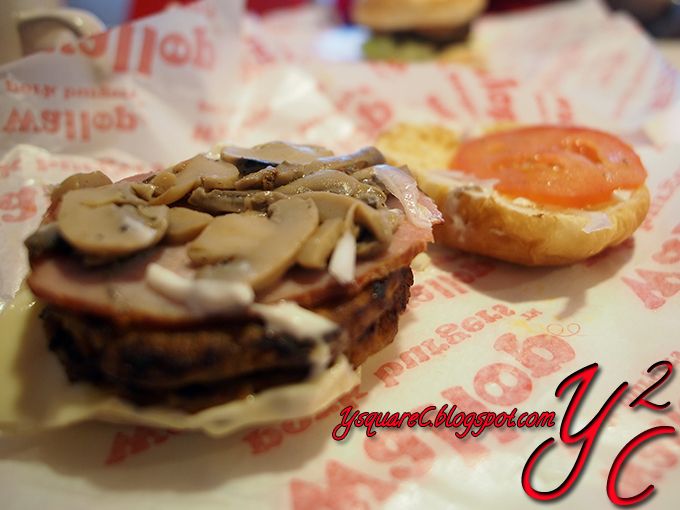 Fuuuuu..... due to my incompetance to revive my laptop, I have problem blogging recently coz I don't have photoshop T___T so here ya go some old photo I PSed but not yet blog. Mean while I have something good stuff from Genting, Mc Donalds & Melaka, just wait for a few more day, I promised >.<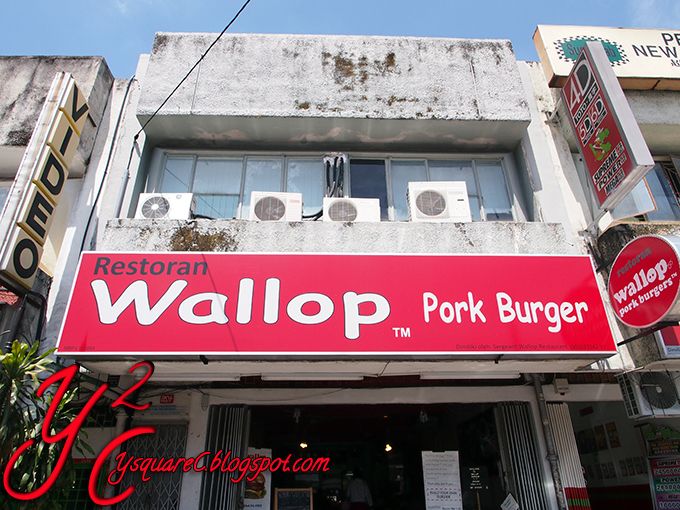 Le boyfriend is a pork lover. He loves to bring me with him to try all the pork he can find around K.L and PJ area. This was the last shop he was excited about:
Wallop Pork Burgers
Addres: 125 Jalan SS2/6,
47300 Petaling Jaya, Malaysia
Phone: 03-7865 0519
Operation hours:
11:00 am
-
10:00 pm
Facebook: https://www.facebook.com/wallopporkburgers
Once you enter the shop, you are great by a simple add on menu on the side.
Not the best burger outlet environment and I feel rather hot (not warm) in it on a hot afternoon.
But oklah, all those cutie piglet does balance back my discomfort.
Menu
For Original size, please click
HERE
As you see, the menu is quite straight forward. You can either have 1 slice, 2 slice or 3 slice of non hot pork patty or 2 slices or hot pork patty. 4 choices in total. Then, you can customize your burger with add ons. Grilled Bacon (RM 1.30)
Extra Cheese (RM 1.30)
Mushroom (RM1.10)
Pineapple slice (RM 1.10)
Poached egg (Rm 1.10)
As for drinks:
Coke (RM3.00)
A&W Root beer
(RM3.00)
Minute Maid orange juice
(RM3.80)
Minute Maid lime juice
(RM3.80)
Hot coffee
(RM2.50)
Hot tea
(RM2.50)
Bottle water
(RM2.80)
Side Dish:
Fries (unknown)
Wallop is a self service restaurant. Although we order our food at the counter, the waiter send our food to our table.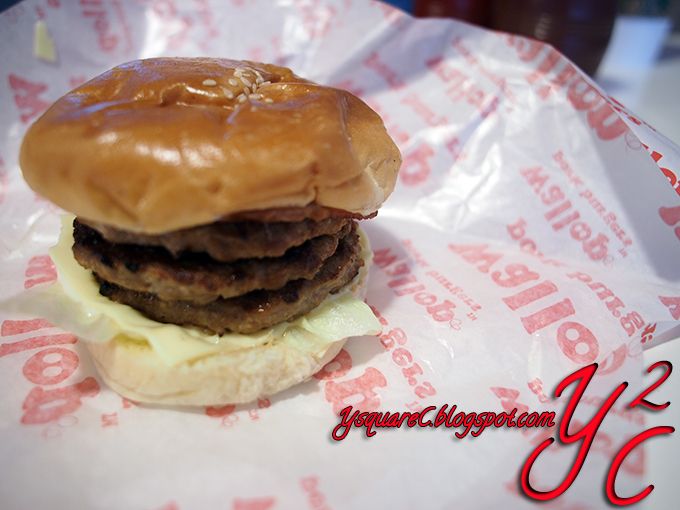 Le boyfriend orders Sergent Wallop(3 slice patty) with extra Bacon (RM 12.80 + Rm 1.30)
Left: Pork patty
Right: Bacon
I tried a bite on the burger. The patty is thin but solid, pack up with some study meat. BUt it's a bit dry for me. Adding mayonaise does moist it up a bit but i prefer to have some juicy pork fats drips out from the patty.
I like spicy stuff, so I ordered Hot Boy with extra bacon and mushrooms (RM10.80+ RM 1.30 + RM 1.10)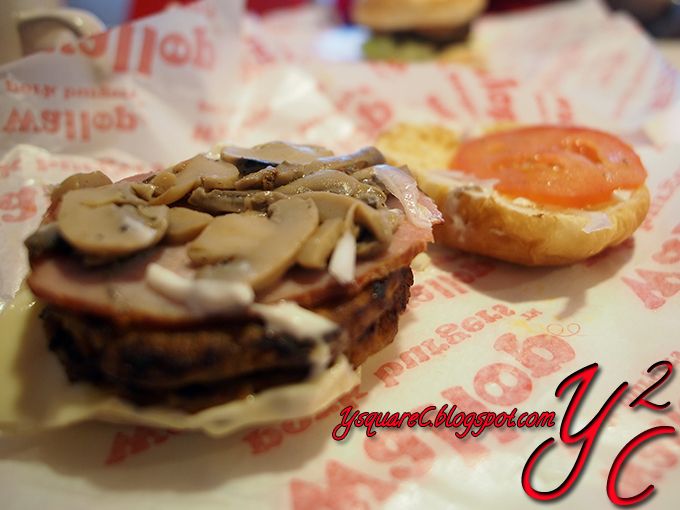 I was very disappointed with my burger. The patty are way too spicy than any person can accept. There are too much chili in the patty. To make it worse, they add lots of pepper and hot (spicy) oil on the patty. Not only mouth can't take it, my stomach had a hard time digesting it. I am not a sissy or what, I really like hot and spicy stuff. I literally asked for Nasi Lemak Sambal banjir for my breakfast and supper yet I can't take this Hot Boy. DON'T try to challenge yourself, you will regret! I strongly recommend Wallop to take away Hot Boy or remaster their spicy pork patty.
I am not condemning Wallop but I really don't recommend you to try the Hot Boy.
Overall: 6/10 [Not my slice(cup) of pork (tea)]
Taste bud indulgence: 5/10 [Hot Boy is really bad, try other stuff instead!]
Purse Saver: 6/10 [Not cheap and not nice =(]
Location: 7/10 [In SS2, only 1 branch]
Service: 6/10 [I expect to get my food on the counter but they have to take time to prepare it behind and send to our table later]