Courtesy to Nuffnang and Jackieloi.com for the premier screening invites. I might not be a Spiderman fans, but eh high expectation of the movie did really attract me to find out, how good it is.
In a nutshell, the CG did improve a lot over the previous 1.
You can see how detail are the costume
THe story is slightly different than the original Marvel comic and of course, different with the previous Spider man movie. If comparison is really needed, for sure I love this more. They ain't gonna spend the last few years with better technology to produce a worse than ever movie, didn't they?
Something bothers me is the love story-lite version. I really don't know what the hell happen & they (Peter Parker & Gwen Stacy) suddenly fall in love?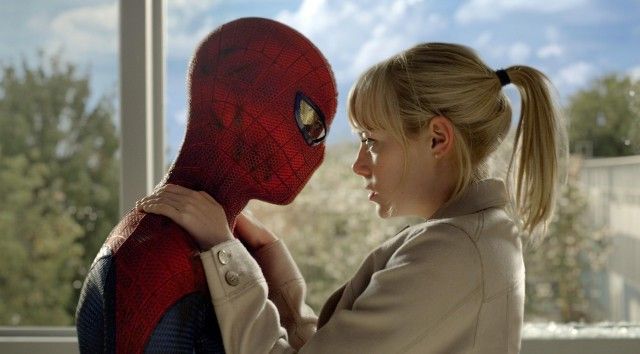 My favorite scene will be when Spider man told Gwen that he is gonna throw her out of the window and Gwen gave her the confusing look. Hahah.. priceless!
As for the bad, Dr. Curt Conner aka
the Lizard!I wouldn't want to spoilt the story for you, but the CG texturing is amazing!
Before I end my review and give my marks, I really want to comdemn TGV SUnway Pyramid. During the screening, 90% of the time, the projector was not focus. Can't even read the subtitle? WHAT THE F ARE U DOING TGV?! This is not the first time, I have attend some screening, either paid or free, most of the time the projector aren't focused! I really had a bad experience with TVG till my SPiderman experience was ruined!!!
Overall: 8/10 [The hype is from the fans, not really a must watch]
3D/CG: 9.5/10 [Very good, the texture & animationis really something]
Story: 8/10 [Some of the important part of the story was not explain well enough while some part are quite draggy]
Cast: 10/10 [A bunch of cute faces <3]