Spent the last Saturday afternoon with blogger in Palace of the Golden Horse for their Afternoon Tea Party to reward their fan for continual support and mark 5k likes. To date, they already have 5.3K likes!
Like it's name, there are horses EVERYWHERE. This was the horses statue in The Salon.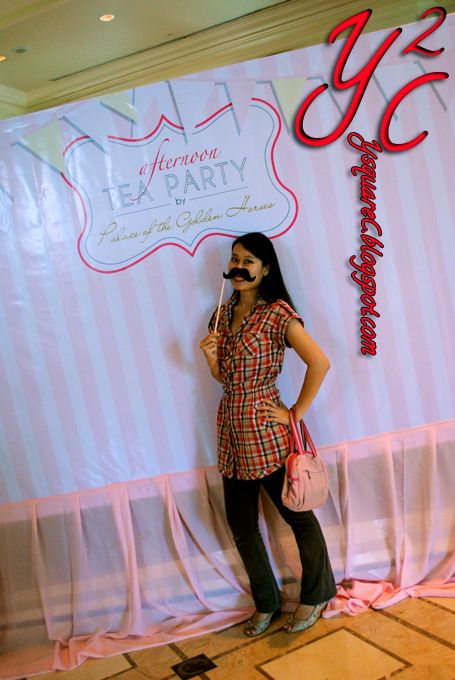 It as suppose to be a tea party. When it's tea party, of course the guest are expected to dress like what u suppose to wear for a tea party. #facepalm me never thought of that and wore pants and T #likeasir~
Once registered, the goodie bag is full of awesomeness, include this cute little cup cakes. Sweet >o< I mean literally!

Before the tea party starts, I was able to snap some photo of the pastries:
Sandwiches, with butter and tuna fillings.
Meat balls and scones?


Potato skins.


Cakes
More cakes. These are actually REALLY REALLY good! The texture is is far more solid and complex than it looks.
Fruit Tart. Eat Me! LOL sounds so wrong XD Ok maybe I just think too much~



Once, the MC announced that we can start the feast, I only managed to grab a croissant and some sandwich,
which Issac grabed a whole lot more variety than I did >o<


During the tea party, we had some games too. One of them are news paper dance.
Managed to capture some pricessless moment and instgram it!
Sweet~
The 2nd game was the Amazing Horse Race. I was suddenly drag into the game w/o me knowing @.@
My team mates:
Issac
,
Aaron
,
Caroline
, Me and Joanna. [
Source
]
Meblursta~
I was running around to complete the challenge in barefoot coz running in heels is too mainstream #likeaboss.
[
Source
]
At the end of the event, don't forget about the prices for the games!
Best dress Male and Female,
Kelly
and Ivan.
Most interesting tweet with #pghtesparty hasstag
Caroline
.
As for the Instagram category,
surprisingly the winner is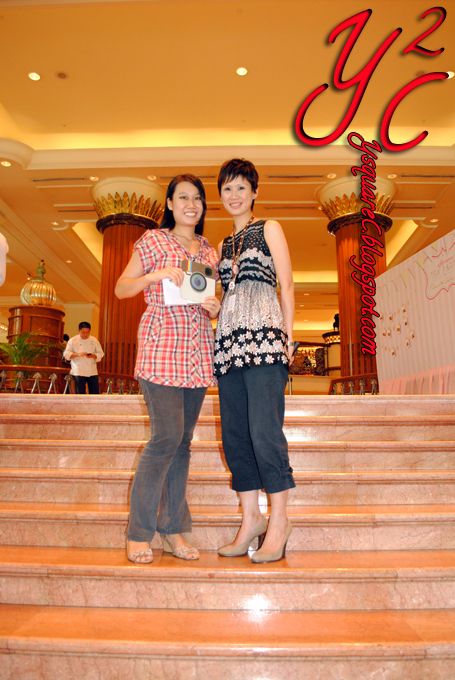 Me! See how shock am I till I reveal my double chin? #facepalm


The price for the Instagram category was a 2 day 1 night stay in a Duluxe Roon with breakfast for 2 person in Palace of the Golden Horse plus a 4G USB drive!
Was really happy and excited. That will made a great gift for my advance Birthday!
O O O... I mentioned about the Amazing Horse race just now, but who's the winner? Suprisingly, most of us are from the blogger community! Hahaha we are known to be pro active ;)
1st runner up is also a blogger team. I don't know most of them but I did know
Hermas
because he was from my faculty.
And the Champion. Right most:
Jess
Really thanks to
Palace of the Golden Horse
for making such a great tea party to us fans and blogger. Hope you will reach your 10k fans, 100k fans in no time!
For my other Palace of the Golden Horse post, please visit: