Taiwan's snack has intrude Malaysia for more than 10 years, from the earlier bubble milk tea, snow flakes and the recent sausage, youtian and now Fried Chicken.
What is so special about fried chciken? We have KFC, McD, A&W, Ayam Mas, Marry Borwn etc. why we still need more fry chicken?
Well, I have no idea too, I just know that in Taiwan's night market snack, the fry chicken plays an important role. Taiwan night market fry chicken is very famous, everyone that visit Taiwan will visit their night market, and will not miss their fry chicken of course. There are too many Taiwan fry chicken franchise in Malaysia. Too much for me to recognize any of them. There were once I visited
Hot-Star Large Fried Chicken (豪大大雞排) in SS15.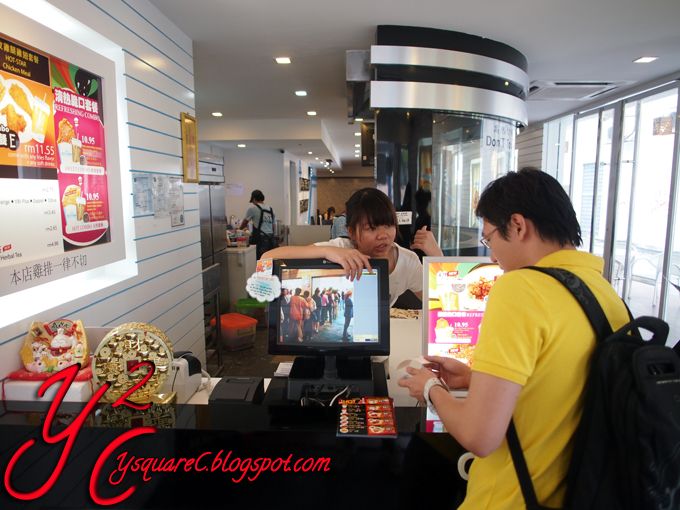 Like most fast food franchise, you ordered at the counter, you wait for the food, you get your food.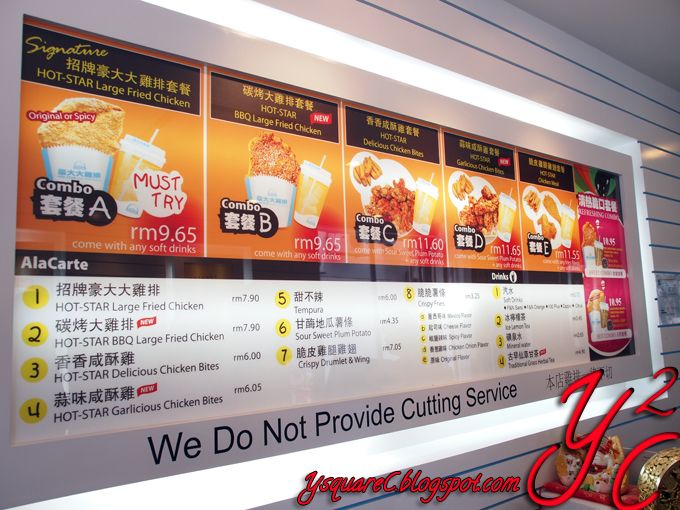 Hot-Star Large Fried Chicken (豪大大雞排) Menu.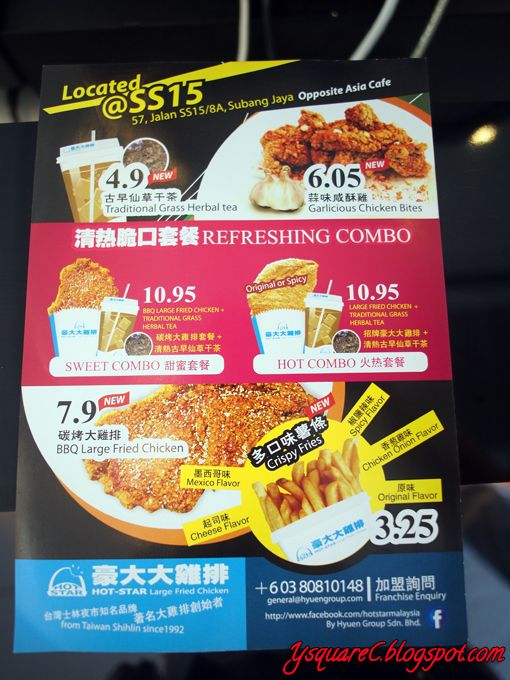 Hot-Star Large Fried Chicken (豪大大雞排) promotions.
Despite the small number of people, we waited fro quite some time before our order was ready.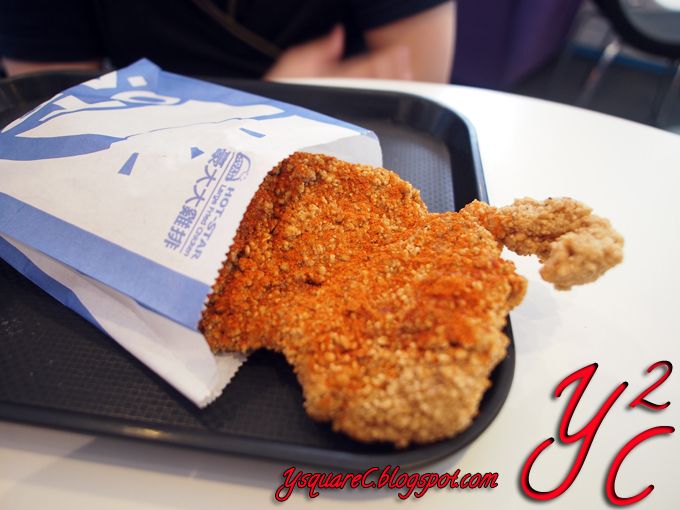 Spicy flavored fry chicken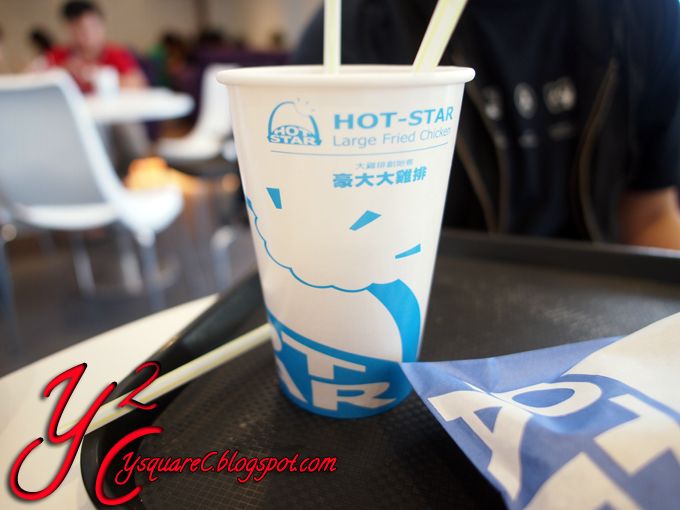 Traditional grass herbal tea.
I think the fry chicken is not impressive. It's dry, hard and bitter in favor due to the spices they used as the spicy toppings. I do not recommend the fry chicken and conservative about how the other snack taste.
Overall: 4/10 [I know I should not rate them since this is a sponsored review, but I can't help but evaluate them, on how good are they.]
Taste bud indulgence: 2/10 [Although I like fry food, but this is just plain bad, worse than those Malay fry food stalk on night market.]
Purse Saver: 2/10 [Meh... not nice and it's not cheap also]
Atmosphere: 7/10 [The place is quite nice to chill out with friends]
Location: -/10
[When I visited the official web site,
http://www.hotstar.com.tw/
and click on the overseas franchise Malaysia button, the page got error XD Epic fail. ]
Service: 4/10 [Waited for quite a while, no leng lui to serve also :3)