First thing first, can you say no to Panda?
This a cheese commercial in Egypt years ago. I don't think Food Panda is in any way associated with the brutal panda. Oh well, Panda is so rare that it almost associates with any other Panda is a way.
Back to the topic.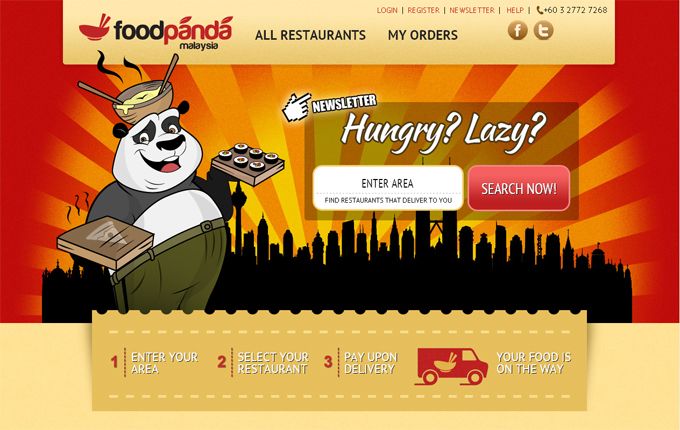 Website:
http://www.foodpanda.my/index.htm
Twitter:
https://twitter.com/#!/foodpanda_my
Food Panda, latest food delivery service in town (only in town I mean....if you know what I mean).
"Miraclely", when I screen through the restaurant that has delivery service in K.L, I know NONE of these restaurant. I mean, I have heard some of them before, but I have dine in any of these restaurant before. 30mins to 180 mins of delivery time, are you kidding? I would rather drive or walk out to buy my food, rather waiting for them to serve me.
For sure, if their services didn't improve like, no wider coverage, more restaurant choice or less delivery time, such system will be an epic failure.
I don't care how cute you are or how scoundrel you can be, flipping my trolleys or swpinging off my PC from my table, I you are not good, I am not gonna use you. We will see how you preform in a short time, hope you have your improvements soon.