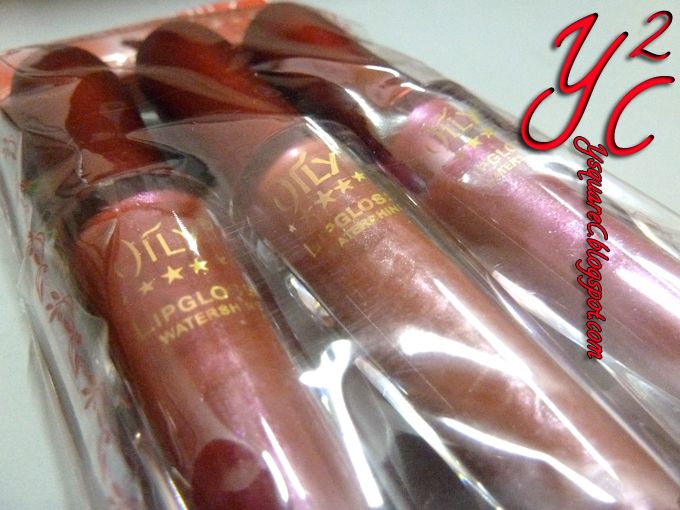 Got these as free gift when I did shopping last 2 week.
I am very fussy on my the thing I use and I can use make up very slowly.
By the time I finish my current lipgloss, I think they already expired, so Imma just give away.
SO, if you are interested to get these lipgloss, leave me a comment in my FB-comment session below say you want it, better if you can tag my name @ysquare chan in it (you can only do so if you add me ask friend, so better add me now XD)
Since, this is not an advertorial/sponsor post/sample/trial, YsquareC is not gonna responsible for the item and courier. But I will be back to K.L in 1 to 2 weeks time and I can pass it to you by then.