I know, I am still in holiday, but I have to blog for this week. For some reason.And you will know why later, just keep reading. Few days ago, my housemate bring me to a place that sell super cheap and fresh seafood stalk. I have heard people, especially tourist talks a bout this place before but I have never know where is it although a seafood lover like me was really excited to pay a visit.
This is my 5th year in Melaka, but I don't do much touristy stuff here. Mainly it's because of the hyper jam on weekend. Even if I have time on weekday, most of them are closed on weekday. This might be an exception.

The seafood stall is located at the back street of Jalan Bunga Raya. The place is a bit tricky because the back street doesn' show in Google map, I add added some instructions too. Since they are cheap, don't expect it to be an atas place, k?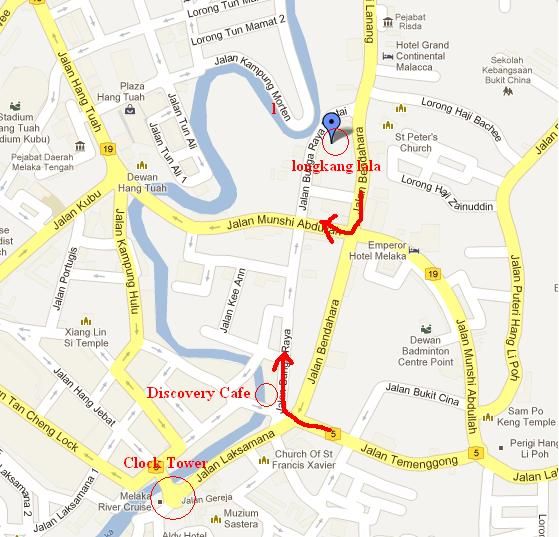 If you see a bunch of old people cooking and younger people siting on the stool beside lower table waiting for foods, then you are at the correct place.
I don't know what the stall called, so I just name it longkang lala since the stall is located at the back street beside the longkang (drain) and they literally cook their food on drain @.@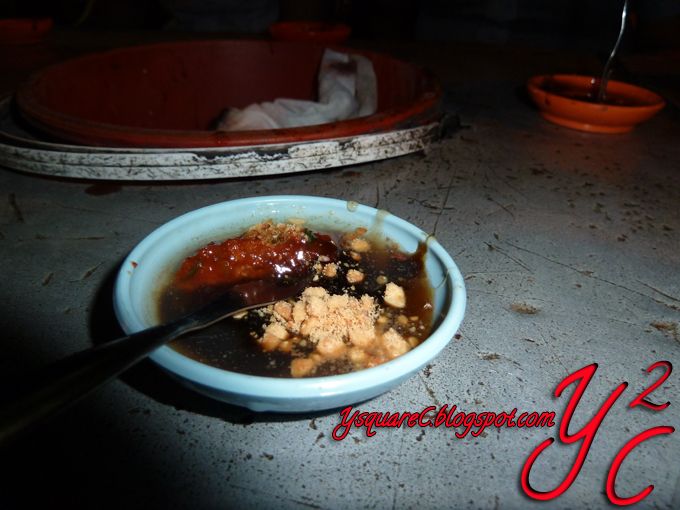 Special Sauce that goes well with the seafood.
Thick and spicy with a slightly sweet kick.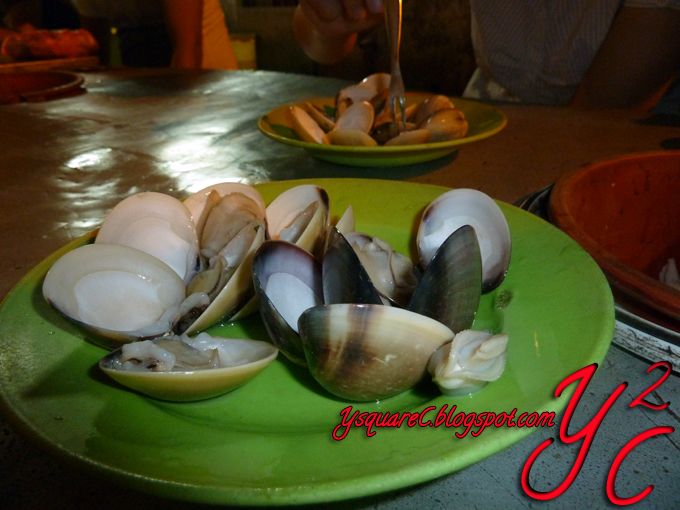 Lala (claim) Rm1.50 per plate.
I really Have to give them a exclamation of this. I never ate such FRESH and CLEAN claims in my life! I don't know what they add into the boiling water that bioled the claim but that fresh sweet juices can't lie. Seafood lover will know what I mean!
Si ham is also RM1.50 per plate but we didn't order that.
Baked Toufu mix, RM10 per plate.
Toufu, fish ball, bean curd skin with fish paste and cucumber with special sauce.
I was relaly like mind blow! RM10 for such a big plate? those all not cheap stuff. The fish paste in the beancurd is very thick, not like those you eat in dim sum shop.
I must say the experience totally worth it. Too bad my boyfy don't like seafood, else I really wanted to bring him here next time.
Overall: 6/10 [A heavy for low class dining place]
Taste bud indulgence: 10/10 [Fresh and clean. The worse experience with seafood is the fishy smell, and they are relate non of these. I would interested to try other stuff also such as prawn, si ham, cuttlefish etc.]
Purse Saver: 8/10 [Yes, I have to agree it's quite cheap.]
Atmosphere: 2/10 [Sitting on a stool beside the drain, what do u expect?]
Location: 4/10 [It's really hard to located the stall, since they are only open on night time. The dimmed light on the stall are easily missed.]
Service: 5/10 [ok ok, not too fast, but once you make order, the food comes in rapidly.]