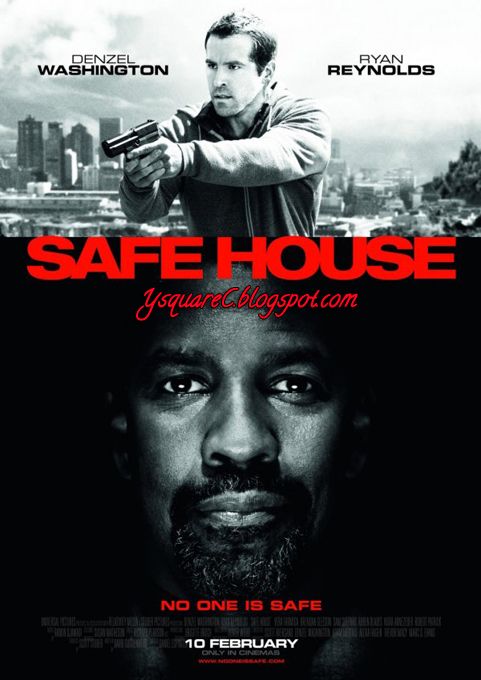 For me, Safe house is not the typical that every1 would expect. However, the story line, the plot, the climax, everything about the story is exceptional good. The movie has unexpected story line, the antagonist turns out to be protagonist and the protagonist are all antagonist. Director didn't show a sign who belongs to which side until the end of the plot. The best part is, the director throw out a lot of question marks to the viewer and the story became more complicated although it is no harm to expose it at a earlier time. These technique creates complications and it's what attracts me the most.
Although it is a good movie, it wouldn't take it to the blockbuster or top chart of the year. It's is considerable low budget production, cheaper equipment, cheaper tools and make up. Luckily the crew knows they pros and cons. They hired some good looking guys like Ryan Reynolds to play the main characters. They also used extreme camera angles such as shaky handheld equipment to cover up bad expression, bad make ups while increase the story tempo and loud audio to capture your attention although there is nothing happened.
This is a rare case of mine for not writing any synopsis or summary because the story is pretty simple ( the antagonist turns out to be protagonist and the protagonist are all antagonist) but with a good build up and climax. I really do recommend this movie. Hope u do enjoy as much as I did. Courtesy to Nuffnang, Universal Pictures, and Cathay for the premier tickets.
Bonus:
This is a short clip I found in YouTube. See how the movie's tempo? Syok right?
Overall: 9/10 [I loves the story and the tempo, other than that, not significant. Shortcoming been covered]
3D/CG: -non applicable-
Story: 12/10 [Very simple story with a very good plot]
Cast: 8/10
[I only know
Ryan Reynolds, the green lantern. Never mind, pretty cool, I still like it.
]
Disclaimer: YsquareC does not own any right to the above photo which were extracted from
http://www.care2.com/c2c/share/detail/3092991