If you didn't see this photo before, I don't blame you cause I know I don't have regular readers T_T
Actually, this is not my first visit to Andes. My first was
HERE
.
However, I was chicken out that I didn't tried their signature pork burger on my last visit due to some personal reason. This time, I really made a choice!




Eat all the pork burger!!!!
Bloggers list: Jiayeen


Kian Fai, Jayren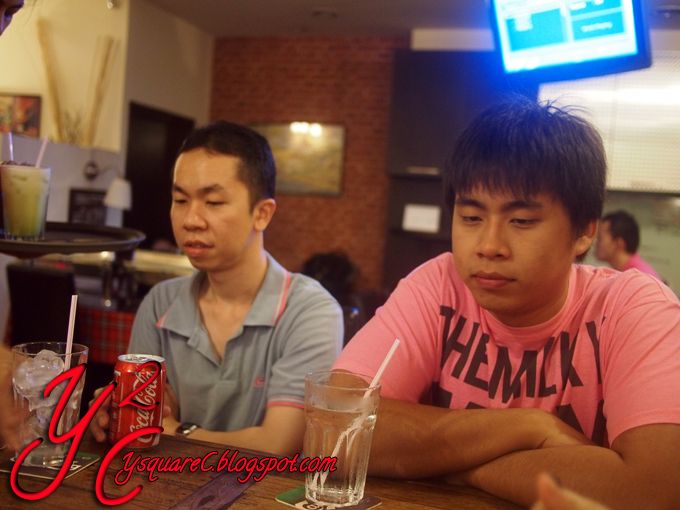 Kelvin & Benjamin


Janice, Issac, and the waitress that we pissed off on the night XD


So, the signature of the shop and meal of that night: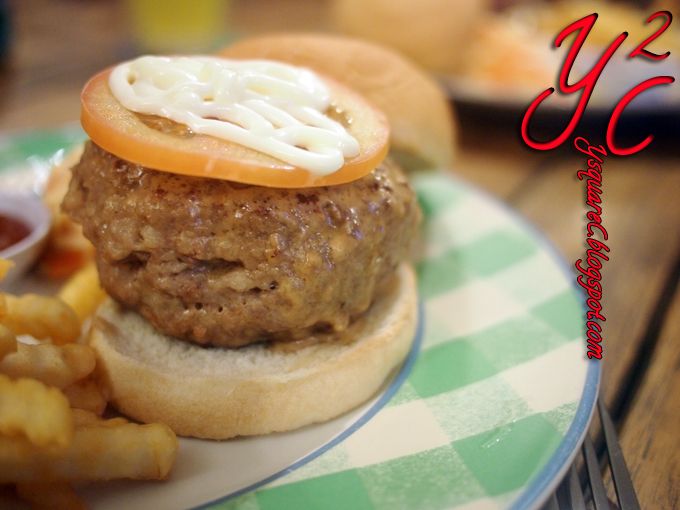 Pork burger with salad and fries, RM 13.90
The pork meat patty is soooo thick. A meat and pork lover will happily savour the juicy patty to the last bit, but the real surprise is INSIDE the patty itself!

Cheeze~~~

Yes, despite of the savoury gravy outside the patty, there are still more aromatic cheese oozing out form the patty even before you lay your knives on it. The salad that comes with the pork was so so. The fries are good though, I can really appreciate these crispy at the outside, soft on the inside fries coz some restaurant/cafe can't even make decent fries like this. Most restaurant will double or triple fry their fries to dry before severing on the table.

Sonme other signature dish here that ordered by other bloggers.
Aussie Burger, Rm13.90
According to the waiter, Aussie burger's patty are made from pork and beef.


Pork Bacon burger wrap, RM 16.90
I wonder how the majestic bacon would taste like to cost it RM3 more expensive than the ordinary pork burger?


Five Sea pasta that consist of 5 different season, which is fish, squid, prawn, mussel and lala, RM17.90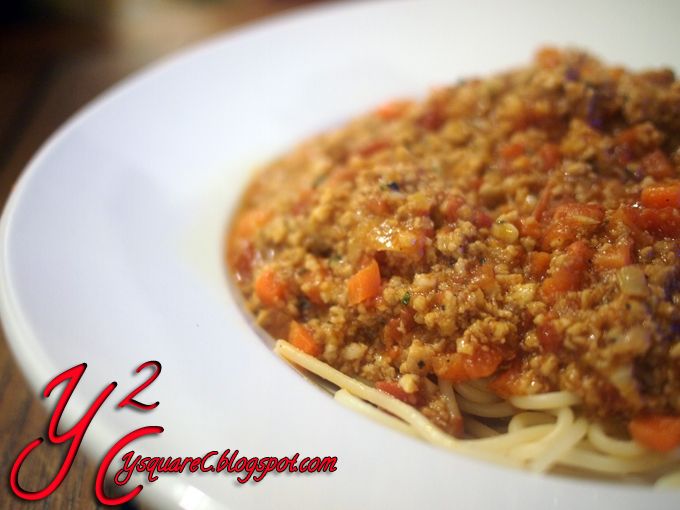 Pork Bolognese pasta, RM18.90.
Wtf? It is more expensive that the seafood pasta?! 0.0


Potato Salad, RM11.90.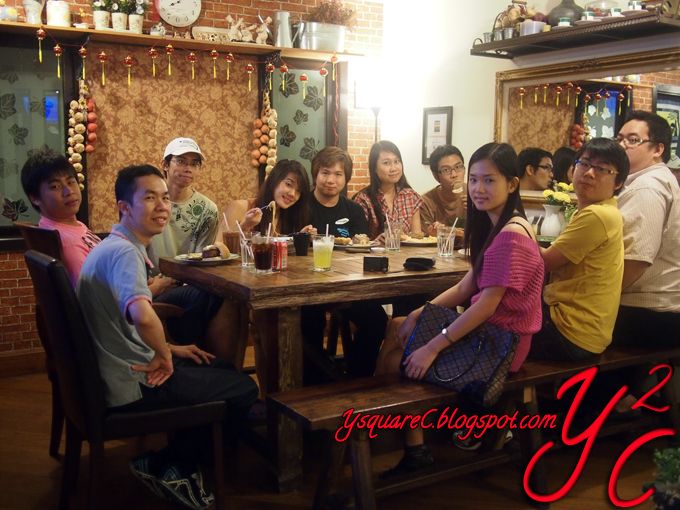 Have not meet the bloggers for quite some time, and I am happy to meet them this time.
Left to right:
Benjamin
, Kelvin,
Henry
,
Jiayeen
,
Jackie
,
Elwyn
,
Janice
,
Jayren
,
Kian Fai
and the camera guy
Isaac
.
Thankyou all so much, its great meeting u guys again.
Overall: 7.5/10 [I don't typical hate or like it, it's just ok for me. I don't mind coming back but I wouldn't craving for it either.]
Taste bud indulgence: 7/10 [I am not a typical pork lover, so it's just fine for me. Most of my friend gave them high rating but neh... who cares, this is my blog XD]
Purse Saver: 7/10 [More expensive than I expected. It is because it's byo (bring your own)?]
Atmosphere: 8.5/10 [Nice place to hang out. What is this style call? Barbarian? LOL]
Location: 5/10 [I am not a Petaling Jaya person, the most I know is Kelana Jaya LRT, 1 U and Curve, so if I need to come here myself, I will definitely last XS]
Service: 5/10 [My last visit was ok, this time the waitress gave us faces to see when we ask her help a few times but she can't complete it well]