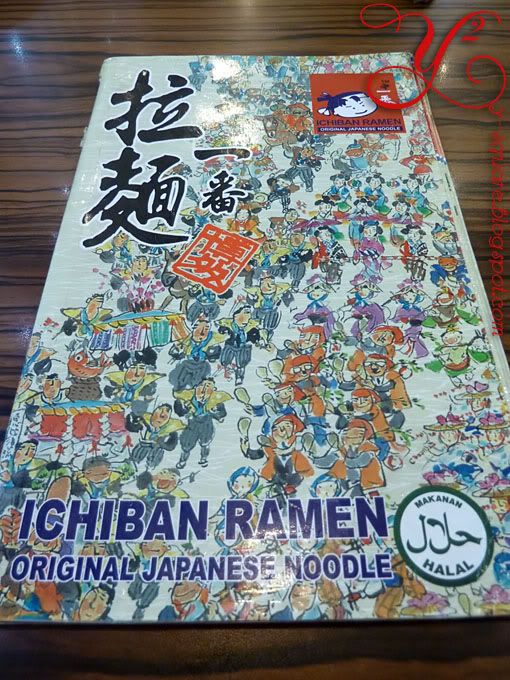 I visited this Ramen shop when I was still doing my internship in Northen Malaysia.
I still remember I had a meeting on the Penang Island in the afternoon and have to drive back to the mainland to this mall after work then stuck in a massive jam just to attend a movie gathering with my housemates.
One of the reason I didn't blog about this shop ASAP is because I don't really like the food here except their gyoza.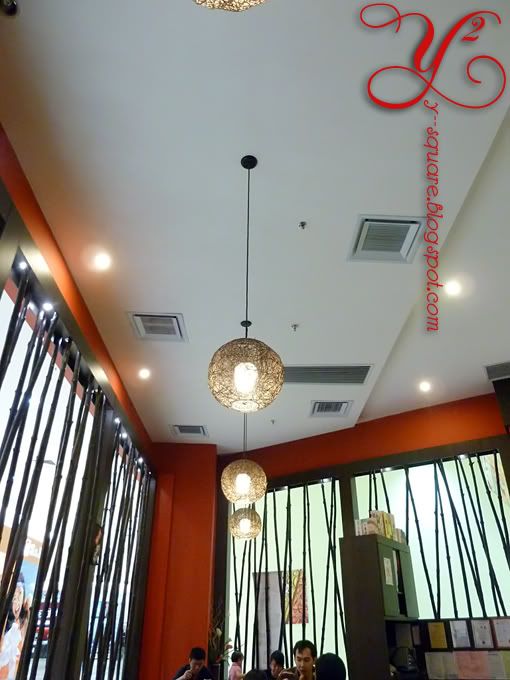 Ichiban Ramen Interior
Like most restaurant, there is dinner set available. The set came with a main dish, a plate of gyoza, green tea and a plate of fruit.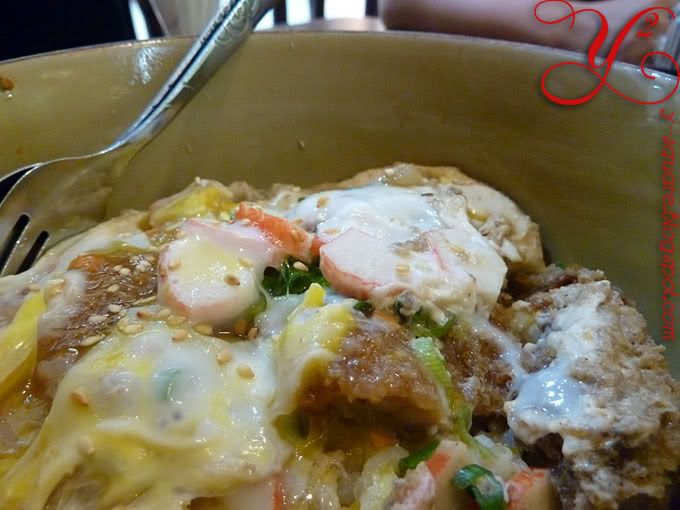 My housemate choose the Donbori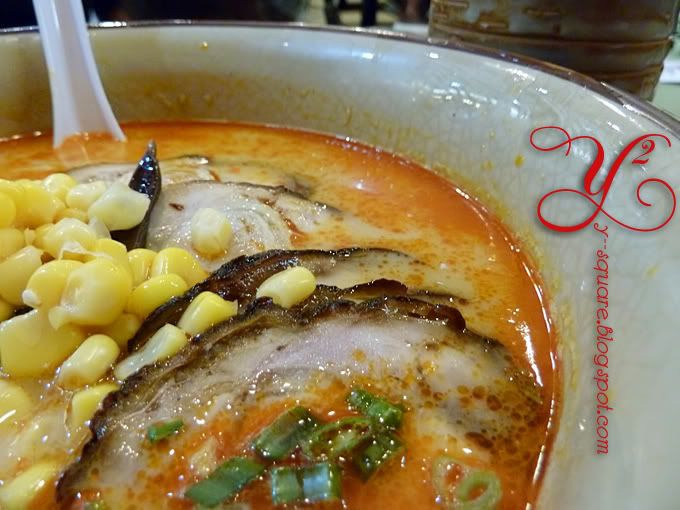 While I choose the Chasu Ramen.
Don't let the color cheat you, the soup is not spicy at all.
Frankly, I don't like the noodles because it is too soft, not smooth, easy to break but not a pleasing texture. Wan Ten Mee sized noodle but the taste is big in difference.
The Chasu is lean meat. By looking at the meat, I thought it's not important not to have any joice on my meat as long as the skin is crisp. but it doesn't happen too =(
The soup isn't good in any particular way, but still drinkable, just that no distinguish flavor.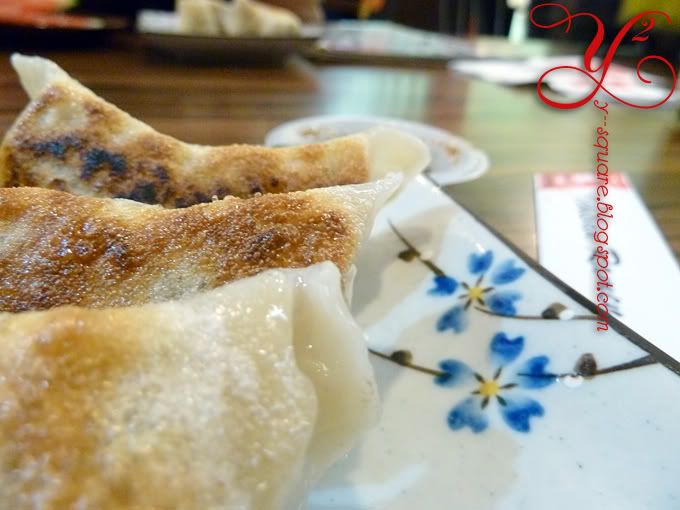 The qyoza is still ok, ok.
The skin is soft and slightly burn on the outer part. A perfect skin with some mediocre fillings. The meat was well marinated with soup but since it is not fresh, the meat is very scatted instead of a compact filling. At least the skin is right and the vineger is there.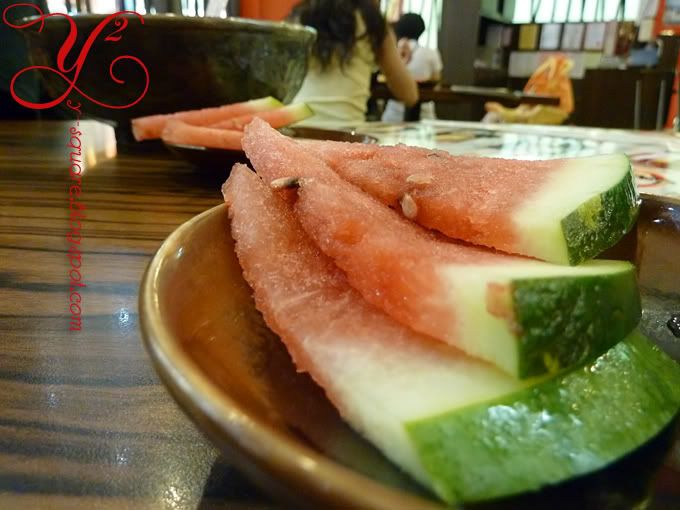 Fruit
Since it was a meal I had long time ago. If I was not mistaken, the meal cost me RM20++ which I think is quite expensive in that location and with that quality.
Overall:
5/10 (I don't usually blog places that I don't like but since I have use some time in Photoshop the photo, just thought that I don't wanna waste it XP)
Taste bud indulgence:
5/10 (I can be consider to be Japanese but the taste? *shake head*)
Purse saver:
5/10 (Not particular cheap but it's just ok ok since it located in a Mall)
Atmosphere:
5/10 (Very Japanish decoration with short table around the shop which you can hide your feet in it)