Front note: Due to job and study contraint, a tech blog can't actually can't blog about tech and engineering. I had an agreement with my previous company that to hold confidential for them and I shall not work part-time using the same knowledge I gain from my company else it would be a conflict of interest. As for my lecurert, they do not like student like us to blog or gain information from blog coz we are not the official source of information and do not have any ganrantee to our produced work. These are the reason I didn't blog about tech stuff for a long them and change my direction to to travel and food blog. Since I am in holiday now and I am not contrain by any agreement or contact of job, I don't give a damn but to blog more about tech again XP
Coutesy to MobileFest and Jackieloi, I was ale to attend a gathering with MobileFest in Food Republic, 1U few days ago. You can find HP TouchPad pretty easily on the web, here are some of those:HP TouchPad Review from Engadget
HP TouchPad Front and back view
However, in reality, it doesn't look as sexy as the official showns =( It is a fingerprint collector~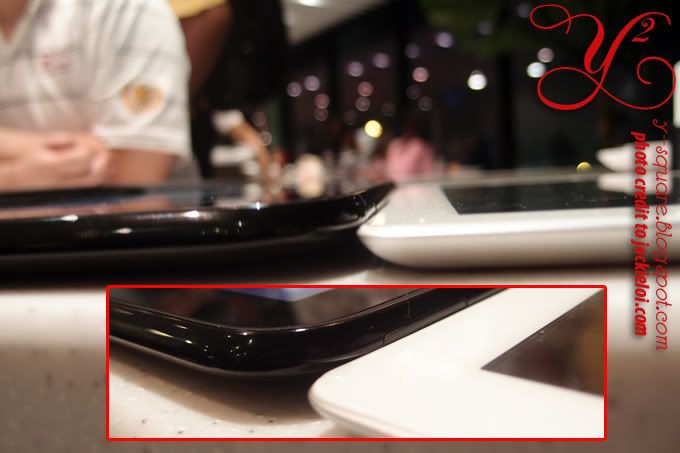 It is far thicker than IPad2. Although I am not an I-series fans but I do think the overall physical design is won by Ipad2.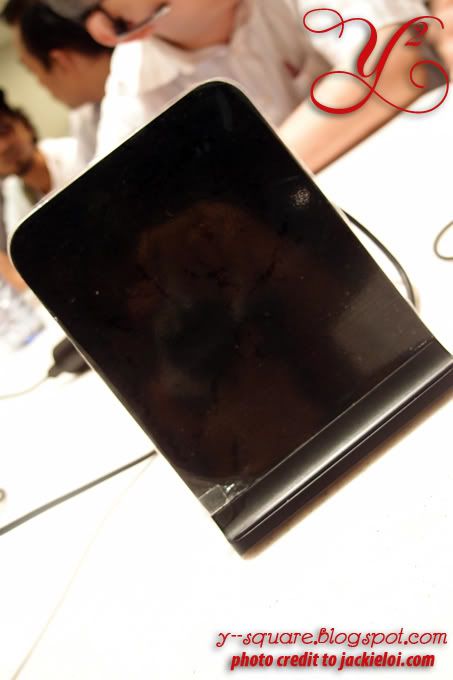 Despite of the so-so physical appearance, there are still some add point of the Touch Pad.
This is the charging dock of HP Touch Pad.The dock have no plug that directly supply electrocity to the tablet. The tablet is charge using Induction (some magnetic force that I don't wish to start the engineering lecture here)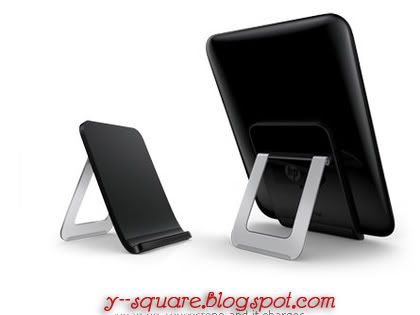 Another technology that I appreciate on HP Touch Pad is the Operating System i.e. WebOS that runs on this device.
One of the features I like is that whenever the Tablet is put on the charging dock, there is a mode (which I forgot the name) that appears sort of like screen saver for PC. In this moed your FB photo and timeline are display. You can also choose photoslides, clock etc.
There are so many competition within the tech company recently. It's not the competition to get a better device or technolgy that benefits the user but to sue each other with law to get self benefit. That definitely upset me. The Good news is there are more OS on the market to compete fairly and healtly such as WebOS . The bad news is soon there will be no more WebOS [source from lowyat.net].
R.I.P WebOS =(
Update: Engadget just report that HP TouchPad 16GB is on sale for RM99 only. Would you still buy it? I think you and I knows the answer pretty well =(