After leaving K.L for so long time, I am finally back to K.L again. From what I see in Twitter and FB, bubble milk tea or franchise drinks shops are trending in K.L. I am not a big fan of bubble milk tea and don't usually pick up any drink when I am doing my shopping so I didn't bother to try the famous Chatime (which literally appear in
EVERY
possible place that you can think of =.=).
But since Jackie is so attracted to Gong Cha and declare it is better than Chat-time, so I just give it a try.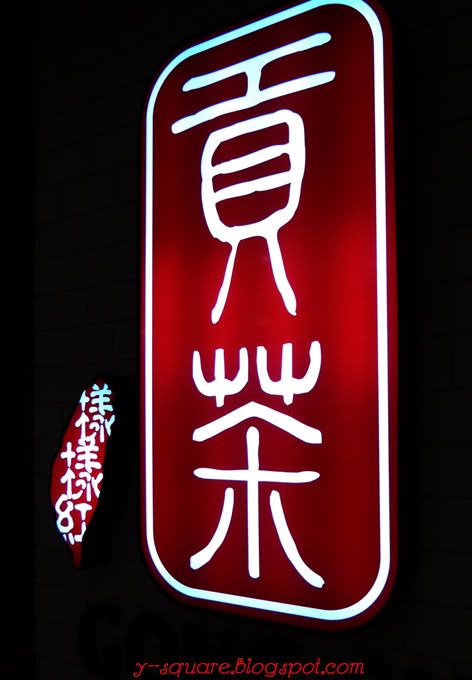 Gong Cha
There are 2 Gong Cha branch in Malaysia at the moment, which is in The Gardens Mall and SJ SS15.
I visited Gong Cha The Garden Mall branch.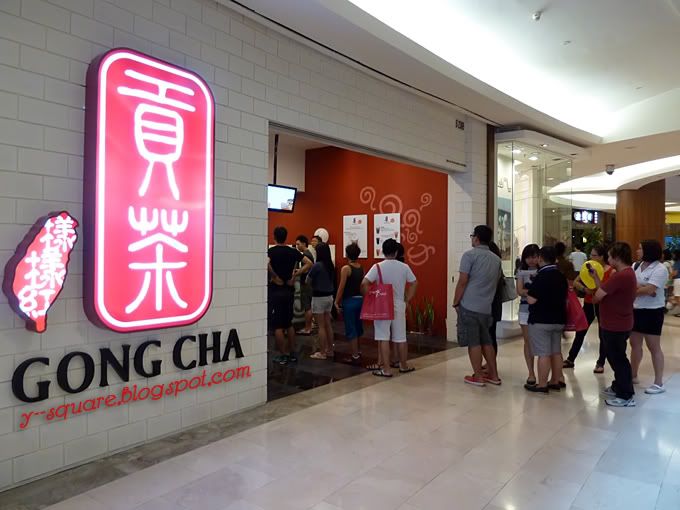 According to Jackie, there are not much ppl in Gong Cha. This is the first time he see such a long queue.
The shop is quite hidden but once you see Papa Rich, it's just 1 floor under Papa Rich.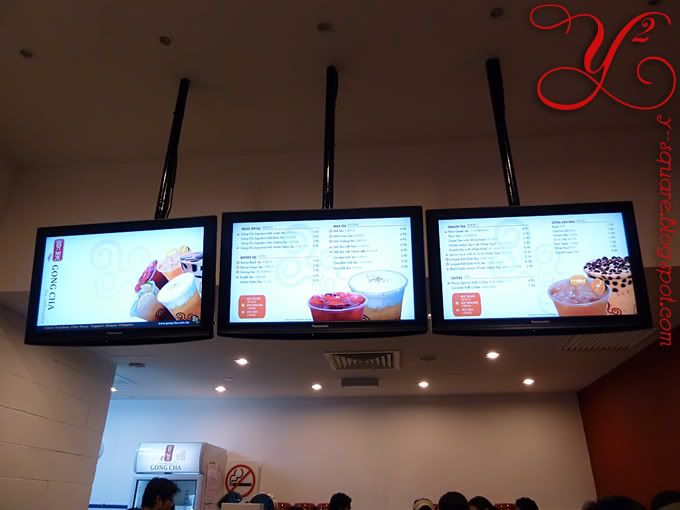 The is menu hanging on top of the counter but there are also menu printer and distributed too.
The menu was taken on Aug 2011, price might change from time to time.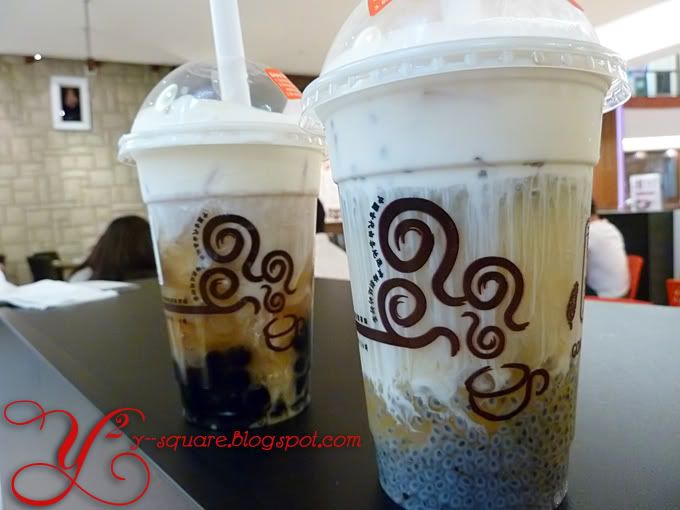 Jackie order Left: Gong Cha Signature Milk Winter Melon Tea with White Pearl and Black pearl, RM 8.40 per cup.
I ordered Right: Gong Cha Signature Milk Green Tea with White Pearl and Basil seeds, RM 8.40 per cup.
The Winter Melon Tea is AWESOME. When I mean awesome, I really mean it! The milk is really condensed but not really have any dairy taste hence suitable for ppl who don't like dairy product.
As for The Green tea, it was just so so. The milk did enhance the greeen tea flavour but the salty Basil seeds spoilt the overall experience of the tea. I don't like Basil seeds, so I do not recommend you to add basil seeds.
Overall:
9/10 (Expensive but great!)
Taste bud indulgence:
9.5/10 (The Milk Winter Melon Tea is really great, I would want to try others too, but the -notsogood- experience with Basil seeds, so just minus 0.5 mark from it.)
Purse saver:
9/10 (
Slightly more expensive than the usual bubble milk tea on the market but the standard worth the penny.
)
Atmosphere:
8/10 (Not typically specialise on shop decorations and the seat available is very little. Might consider offer a larger place with more sit plus Wifi?)