Langkawi is an Island. How silly it is if you visited and island but do not visit it's beach or at least it's sea side?
Located walking distance from Aseania resort, the accommodation I overnight on the 1st night in Langakawi Island.
I wouldn't say Pantai Tengah is the best beach in Langkawi but it is comparably quite, just perfect for couple that need more privacy.
Clean sandy beach, comparably cleaner sea water among the west coast island, clear sky, broad view...
*Tell me, is it normal that waves has that much of bubbles? Or it's just soap water? -__-*
When the waves come, wooosh~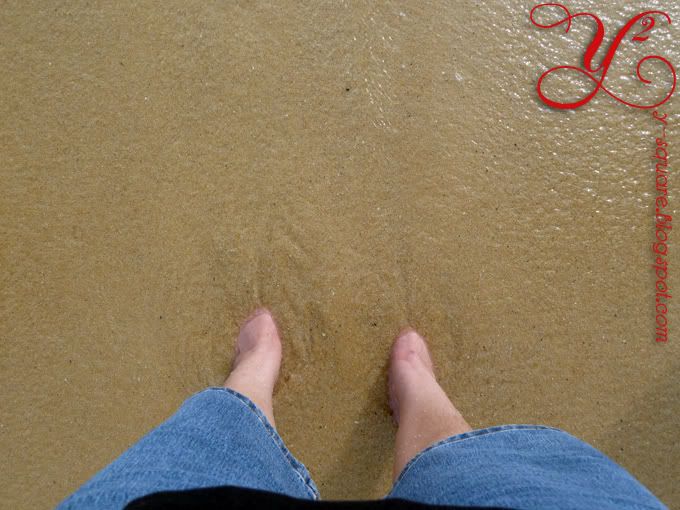 Your feet will dip into the sand.
*paranoid*
RUN~ QUICK SAND~ WTF
There is a very famous and clean beach near by, name Pantai Cenang. There are a lot of resort/ int along Pantai Cenang. Thus, Pantai Cenang are lot more happening than Pantai Tengah. Many water sports can be fond in Pantai Cenang. More ppl are in Pantai Canang(noisier), most probably because the beach is smoother in texture with smaller granuel of sand.
Sandy beach in Pantai Tengah. The rough texture on the beach compare to Pantai Cenang might cuase by the excessive salt crystal in the sand.
(P/S: I blur my finger due to security reason, not because of my camera, my Lumix is awesome ^ ^)
You might also interested in:
-My Langkawi Island(Kedah,Malaysia) Diary 5: Pantai Tengah