Most local Malaccan are familiar with this name, but how would you know it is the cream of the cake (pun intended) in Melaka?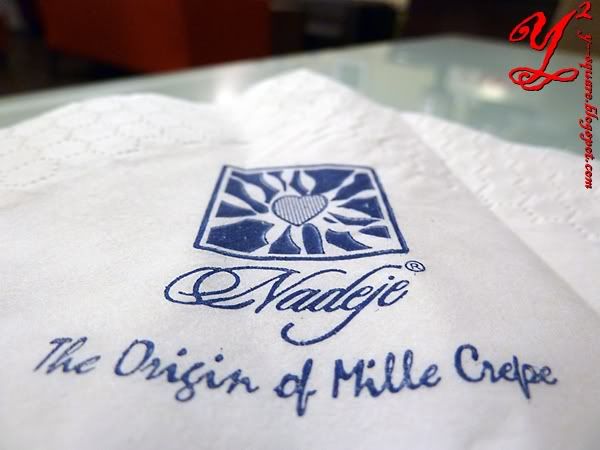 Located in 2 shops in the same area:


(main/HQ)
G23 & 25, Jalan PM4,
Plaza Mahkota,
75000, Melaka
Tel: 06-2838750
View Larger Map
Cafe
Lot No. UB051, 052 & 053
Dataran Pahlawan Melaka Megamall,
Jalan Merdeka,75000,
Bandar Hilir Melaka
Tel: 06-2843469


View Larger Map

For a more precise location, it is printed on their stamp coupon:



Rumors say that the shop near Plaza Mahkota is the main where the bakery is located.
Hence crepe in the shop is more fresh than crepe in the cafe in Dataran Pahlawan.
How true is that?
Only they know.

Since I trust the rumor, I went to the shop at Plaza Mahkota.


The decoration wasn't too bad.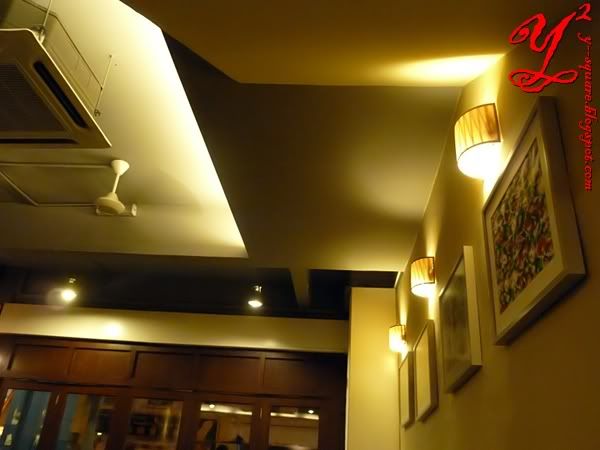 So are the atmosphere.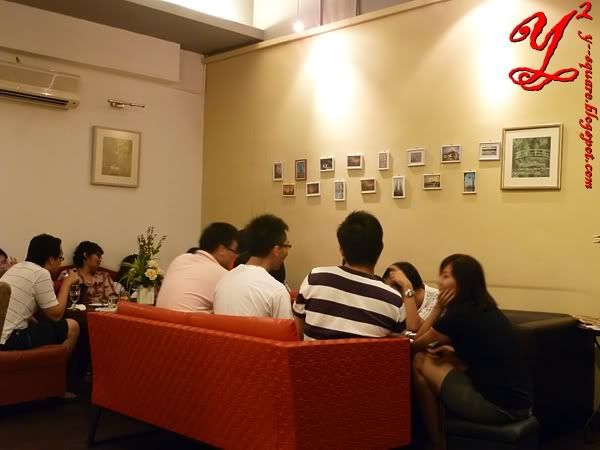 Since it is not a traditional bakery, their modern interior happen to have a little class.

Now, the star of the post


*drum roll*


The legendary Mille Crepe, original flavour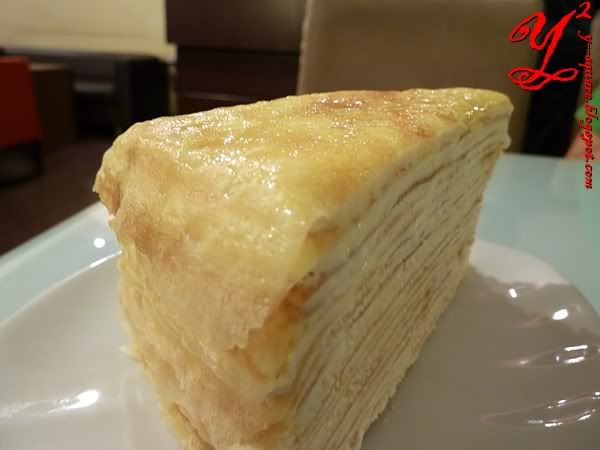 Rm8.50 per slice (even more expensive than Secret Recipe
)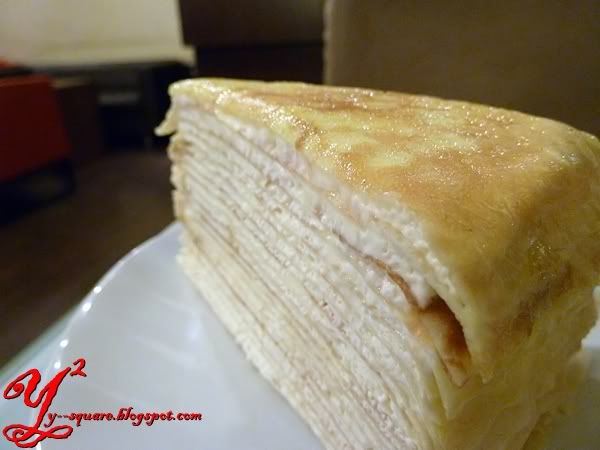 Ok, finish looking at the picture?
The next thing you need to do is to grab some tissue and wipe off the saliva on your keyboard/space in front of your monitor.





LOL
*thick skin*
I know I have not sufficient skills to make you drool yet >.<

Anyway, I feel very hard to do this post because I never had a crepe in my life before!
Yeah, it creamy, its soft. Other than that, I really don't know how to criticize it already XP
Maybe I should try more different flavor the next time I visit.
But most people around me really recommend it, that's why I come to try.

Frankly, its a bit sweet but not over. The whipped cream should be serve cold, else it would be too greasy to accept. Glad that Nadeje serve that right. The soft creamy texture of the cream is layered in the crepe which is so thin and torn-able, creates a new taste experience to me.

Other than Mille Crepe, Nadeje does serve other main dish and beverage as well

Apple juice Rm3.50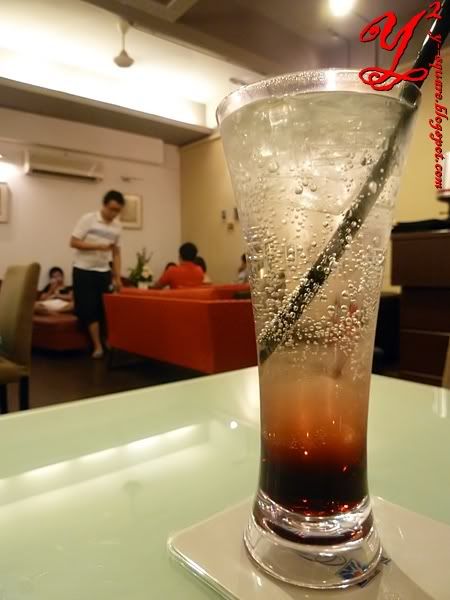 Cassis Dream Rm3.80

(Ribena + 7up *may its Sprite, I don't know Xp*)



Mini Harumaki plate




RM4.80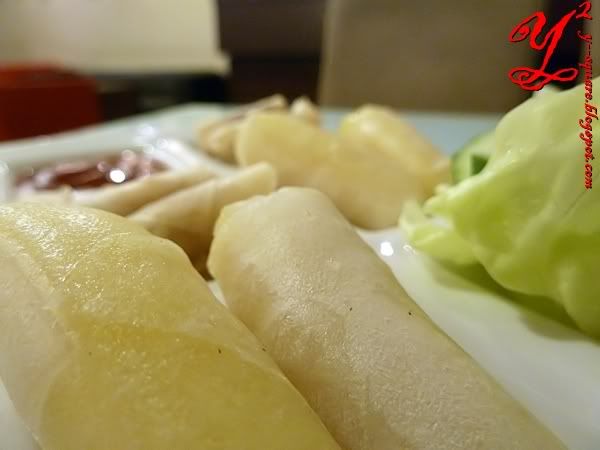 Front:

Cheese stick spring roll.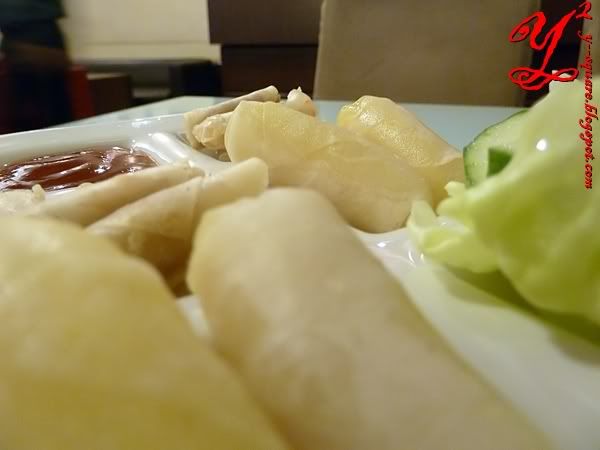 Back:

Cheese stick spring roll also


XD




Gotcha~

OK, serious now.
The larger sticks are fill with cheese.
Not really impressive though the waitress told us its new on the menu and its chef recommendation.Totally felt cheated.


The smaller sticks are fill with either sambal floss or pumpkin floss.
Not very impressive too. Taste more like those cookies serve during Raya/open house.



Lastly, I would like to tell you also that (this is not a sponsored post, ok?) Nadeje has stamp coupon where 10 stamp are eligible to 1 slice of cake. RM 10 per stamp.


Overall:

9.5/10 (Expect them to have raise other food's standard too because Nadeje is not simply a bakery but a cafe as well)


Taste bud indulgence:

10/10 (Most famous Mille Crepe in Melaka, and probably in Malaysia)


Purse saver:

8/10 (Maybe Malaysia don't have much Mille Crepe bakery yet, thats why it's very expensive)


Atmosphere:

8/10 (Modern deco with a bit class ( note: a bit only))