If you are Malaysian (like me), the first thing run into your mind when I mention Penang, is not historical building, not World Heritage, nor tourism.


It's

FOOOOOOD~


Most tourism will go straight to Gurney drive (Persiaran Gurney), so call the "Food Paradise". In most tourist perception, if you don't come to Gurney drive, means you never come to Penang. Well, frankly, I only went to dine in Gurney once and I don't like it.
Put away the traffic jam, limited parking space and crowded open space (which you earn you a fever if it rain -___-), what I hate most if their food is not nice *>.<* Although it has a huge variety of choices, Gurney is not visited by the local because it is expensive, small in portion and not up to local Penang standard.
I am Lucky enough to have my dad guide me on my last 3 visit to Penang. He is not a local Penang, but he has work in Penang for quite some time few years back. He claim that no local people visit Gurney for food. Most of the local like to go into town instead!
On my last visit to Penang (stay for a night before I continue my journey in Kulim), my dad and I had a simple dinner in Jalan Macalister


View Larger Map
*note: Some part of Jalan Macalister is one way. I suggest you to enter by Jalan Perak*



Penangite call:

Hokkian Mee (福建面)


K.Lite call:

Prawn noodle (虾面)


See how RM2.90 is full with a bowl of fresh Prawn, fish call, meat slice, sambal and most important - the soup itself.

You can't never get this portion in Gurney, not to mention the prawns(Gurney use shrimp instead) are not fresh and the soup is so diluted *>.<*





Braise duck (卤鸭)


Just look at the picture. I don't think I need much explanation to convince you for this.
When you taste the gravy- Ah... you will be in heaven.
See how the duck skin glitters? Forget about your diet and eat like there's no tomorrow!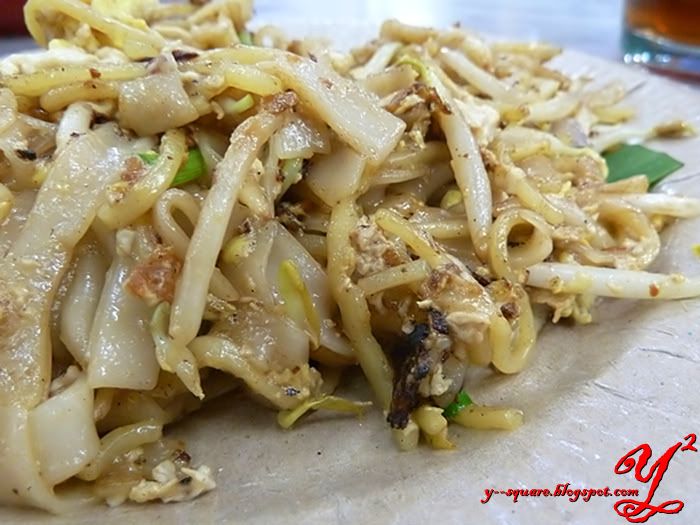 Cha Kuey Tiao (炒果条)


North side Cha Kuey Tiao is slightly different from the South. KL and Melaka has very dark Cha Kuey Tiao appearance due to the dark soy sauce. However, less in color doesn't mean less in taste too! The South Cha Kuey Tia is very heat-ty (热气). You may get sore throat the next day and in some case nose blood (I guess it only happens to me T.T). North Cha Kuey Tia is less heat-ty but no reduction in the taste.



P/S: This is mere my dad and my experience. No offence to any side.




However, if you have any suggestion on nice place to eat and tour or would like to find out more, do drop a message to let me know and I will tour it for you! Be fast, I will only stay for 3 months ;)