Never thought that I can make that far!
This blog post record my 200th blog post mile stone on blog spot. Previously, I was blogging in Live Space for a long period. Yeah, I was a blogger when I was a brat like you guys

[Annie, it's inappropriate to call your reader brat!]

. OK, that is inappropriate.... I was a blogger when I am a brat and now I am still a brat

[-__-|||]
Although Blogspot was way much popular than live space back then, but I still chose to stay with Live space because my blog is kindda like my personal diary. Then something happen in between, so I abandon that blog and jump to a new place.
Put aside the sad story and now I am announcing the most interesting thing that ever happen to this blog!
I am going to organize a competition on my blog for the 1st time!
Please scream YAY!
Good Dog...

LOL just joking, back to the topic.
This is not exactly a tournament, but its just a heart-to-heart session for me to know you reader more.
I wouldn't call it a prize

[no prize? ceh!]

, but more like a token of appreciation. So, now this is what you should do:
Question: What do you think about y--square so far? You can comment about me, my blogpost, my photo or anything with me and this blog. Give me suggestion/idea on how to improve it
.
Winner:

The 5 most special comment/suggestion winner will be pick. If comment is more than 100, I may consider giving 10 prizes

[but there were no more than 30 comment in a blog post in the history, so you guys are responsible for helping me to reach a new record >.<]

. The winner will receive the gift on my 2nd year anniversary, which is plus/minus 23 April 2011.
Prizes:

I will keep it as secreat for the moment, but it is something special that you can easily get in Melaka and hard to find in other places.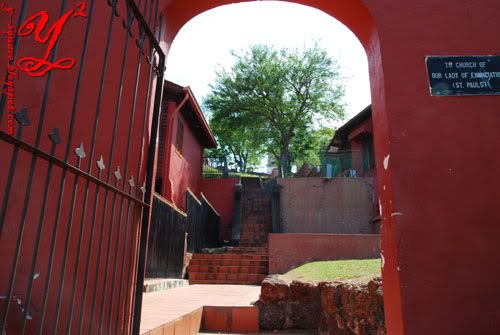 Period:

The competition start as soon as you see this post

[well, actually it started on 8th March 2011 adi]

and it will end in 1 month time

[ 8th April 2011]
Terms and condition:
1. Readers can send in as many comment as possible, but each reader can only entitle to 1 prize.
2. There is no restriction in comment style, whether it is good or bad, praise or nasty, it will not affect the chances in receiving prizes. Prizes will be giving according to how helpful the comment/suggestion can help in improving this blog.
3.

NO vulgar words

should be use, else the comment will be delete.
4. Either new reader or loyal reader can join this competition. But I expect new reader to read some of my previous post before giving comments. Don't give any ungrounded comments.
5. The competition is open to all

Malaysian

. This is not a nationality problem, but I can't afford to post/courier the gift to other country. Forgive me, this is not a sponsored post, all gift and postal fees are bare by me.
6. Please leave your

e-mail address and blog URL

(if any) so that I can contact you if you win.
7. Reader/commenter that is not willing to reveal their identity

[which I guess that leads to nasty comment]

, you can still post it as anonymous. Anonymous winner will not be selected but the comment will not delete as long as no vulgar words was used.
What are you waiting for?! Start comment now! *>.<* bye