Address: Jalan Laksamana 4, Melaka, Malaysia
(when you key in the above address in Google map, you can easily see
"Pak Putra Tandoori & Naan Restaurant"
on the map)
Listed as the
2nd Best Restaurant in Melaka
by
Trip Advisor
(formerly was No 1), it is an odd phenomena for a land of history and home of Nyonyas, the Peranakan.
I don't stay in the town but I like to come into town once in a while to have a walk in the near by Jonker Street and have dinner/supper here. When I first notice how internet user highly rate this place, I finally understand how my time gone while waiting for my favorite meal.
The legendary Tandoori
There is 2 part too be choose, i.e. Upper part (wings) and lower part (tights).
The meat is extremely tender, you barely use your teeth to chew. The texture is distinctly different from those kind of un-fresh frost meat. The spices is just nice to the degree than most people can accept even you don't like spices.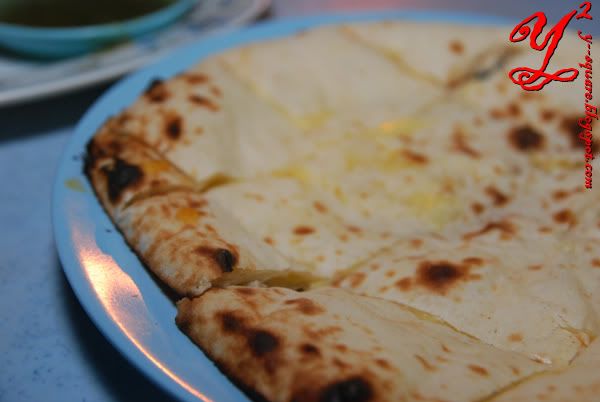 Naan (Triple cheese naan)
The are a variety of Naan in the list, Cheese Naan, Double Cheese Naan, Triple Cheese Naan, Egg cheese Naan, Garlic Cheese Naan, Kashmir Naan etc.
My favourite is Egg Cheese Naan.
Do try out their Cheese Naan series. The Triple Cheese Naan is literally floaded with Cheese. Every bite is risking your image to squirt Cheese out from your mouth! XD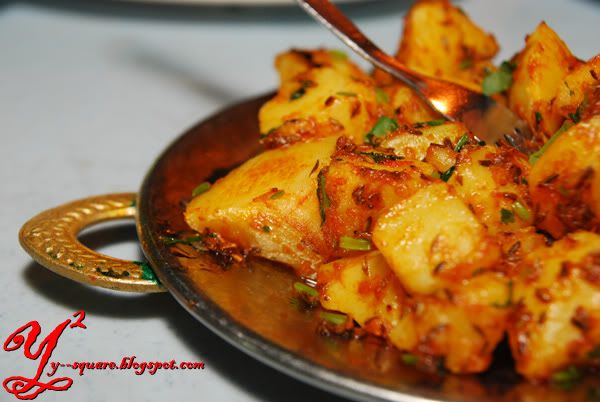 Potato Zerra
There is a list of Side dish. I tried to order other side dish before but I can't quite accept those spices's flavour. If you are not a spice fans like me, you can try ordering this too since potato is the only food that gives you the sense of saturation withou paying much. However, if you are an India/Pakistanist/came from the Home town of spices, I beg you wouldn't want to leave without single dish un-try!
Overall:
9/10 (deducted a bit because of its waiting time)
Taste bud indulgence:
9.5/10 (Since, it is just a mamak, no QA or QC is sitting there to double confirm the quality of the production. I feel quite depress too when they occasionally didn't reach their usual standard)
Purse saver:
9.5/10 (Well, don't expect Cheese to be cheap in a Tropicana country. It is slightly more expensive than your usual Mamak experience but the result worth it.)