Last week, I fetch my sis and her friends to the education fair in Mid Valley Exhibition Center.
Adults at my age are really not interested in these kind of things. You know, all we care are money, career, car, spouse etc. Education is not in our list.Thus, this education really isn't my cup of interest.
Walk around, see how institute lure their student to attract more student
.
It looks nice from the outside but can't comment on their fillings.
When I almost kill by the boredom and decided to go down to do some shopping, I found out that there is a hall less pack at the left of the exhibition center.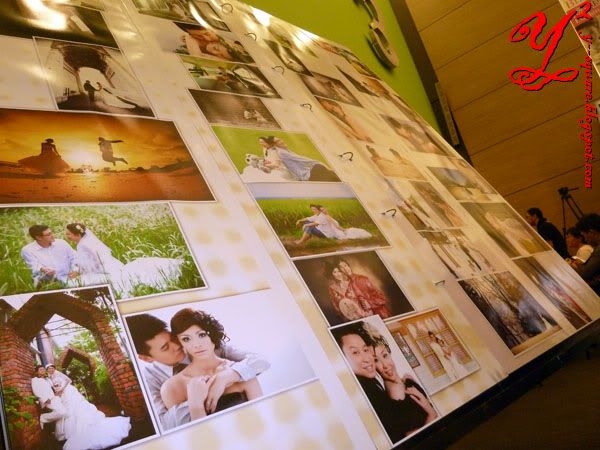 In front there, there is this huge photo album and a stage behind.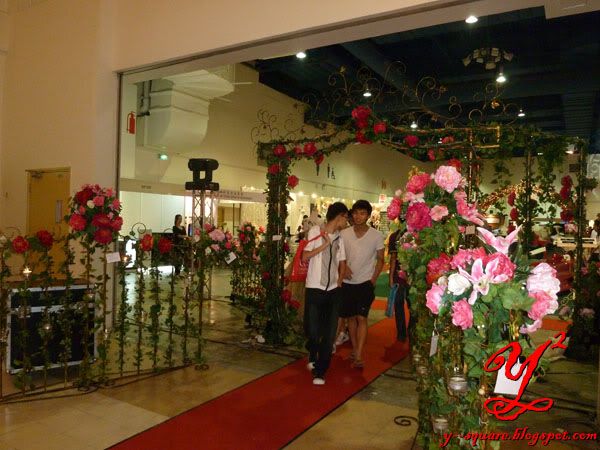 Beyond the stage, a nicely decorated gate with flowers. Then only I realize it's a wedding fair organized by Touch and Tom Wedding Group.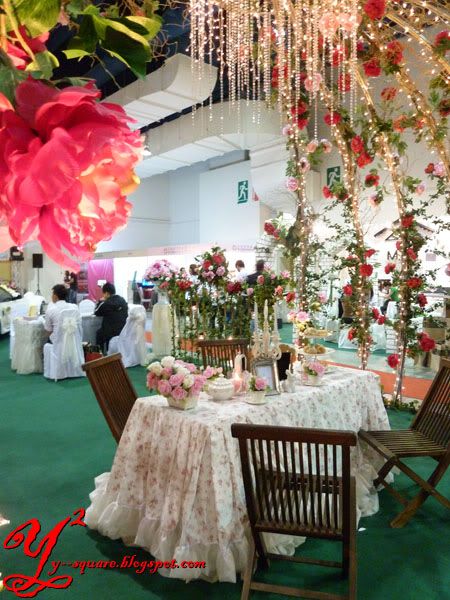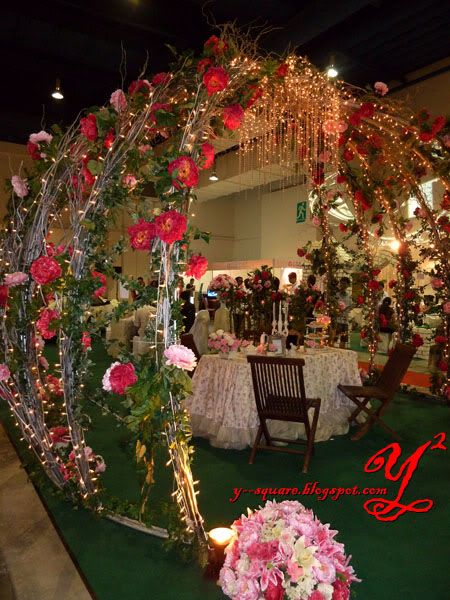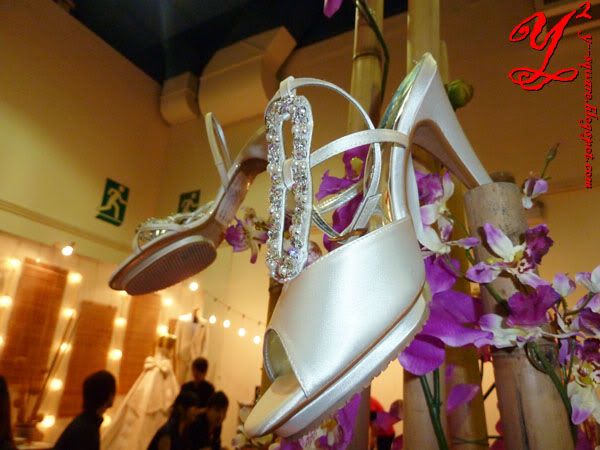 It is some how romantic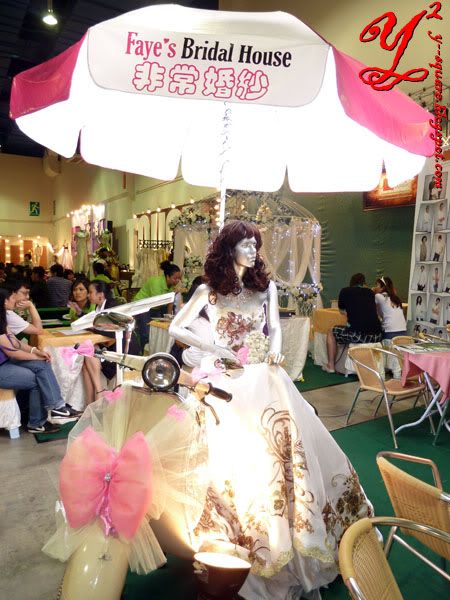 and eerie at the same time.
There were only wedding dress that attract my attention.
I remember I read it in some where that Marie Curie (also known as Madam Curie) choose a black wedding dress instead of white because black is more resist to dirt and can be wore again later, so no waste.
I think no other women in the world is as rational as she is. Really salute her and her contribution towards physics and Chemistry.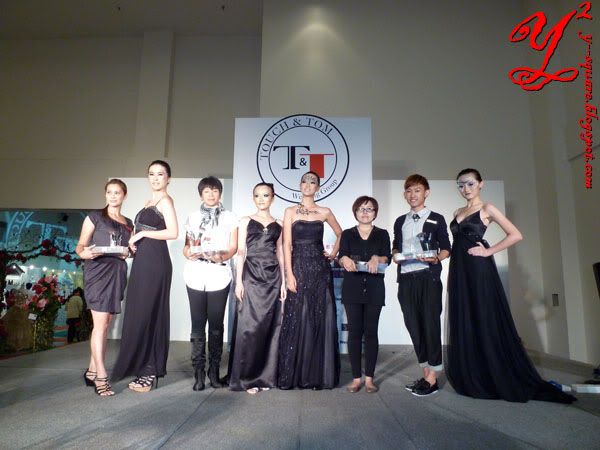 Other than the booth, there are also some performance.
This was a wedding make up demonstration.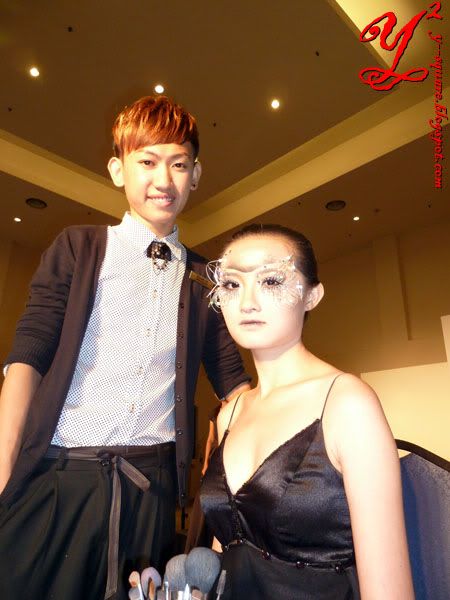 This is the only make up that I am impress with.
Done by William.
The eye lashes were self made to mimic the butterfly so that when the model blink, the butterfly like eye lashes flap its wings.
Maybe I sharpen it so much that it looks a bit unrealistic, but in reality, it looks awesome!
However, what impress me the most is this guy from Beat Music Performance.
His name is Justin
.
Here is a video of his performance, both guitar and vocal.
(note 0.28-0.32)
爱很简单, original sang by 陶喆 (David Tao)
Not to mention great harmony, which didn't cover the main singer's voice but still develops the vocal.
I will find back the tittle of the song first, before I update it again here.
On the other hand, should really give credit to this saxophonist too.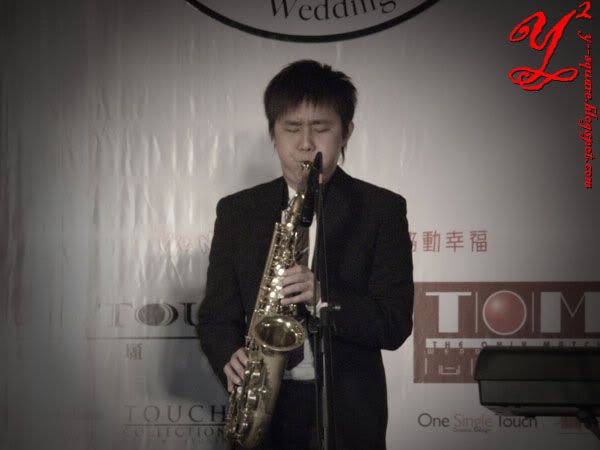 See how hard he is trying to blow it -_- (pun intended)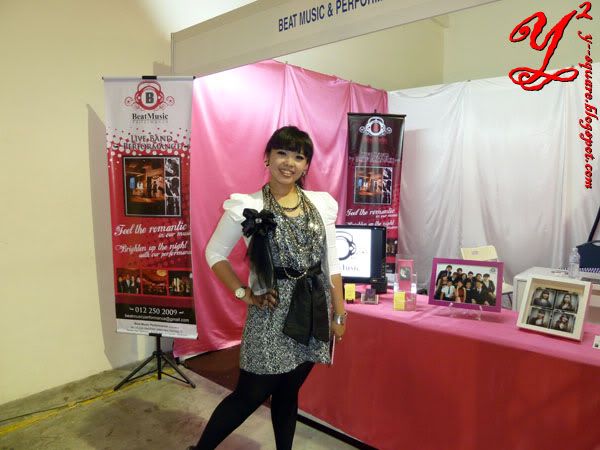 And this is the lead singer, Wing.
So, if you are interested in the performance too, you are go to their blog at
http://beatpg.blogspot.com/