Last week, courtesy to
Nuffnang
,
Eon Bank Group
,
GSC
and blogger
Jackie Loi
, I was able to watch Narnia : Voyage of The Dawn Treader in 3D one day before it release in cinema!
Although I got a pair of tickets from
Churp Churp
too, but who will say no to a 3D right?
Thus,
Jackie Loi
, spare it to
Jacquelyn
and
Alex
.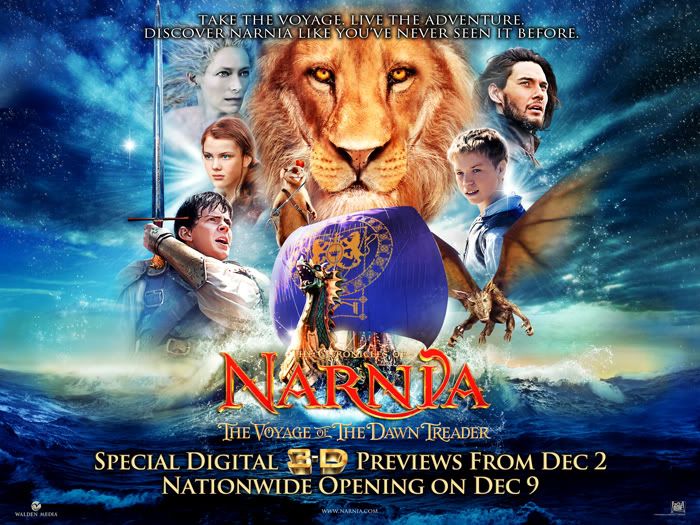 On left, 3D movie pass from
Nuffnang
,
right is 2D pass from
Churp Churp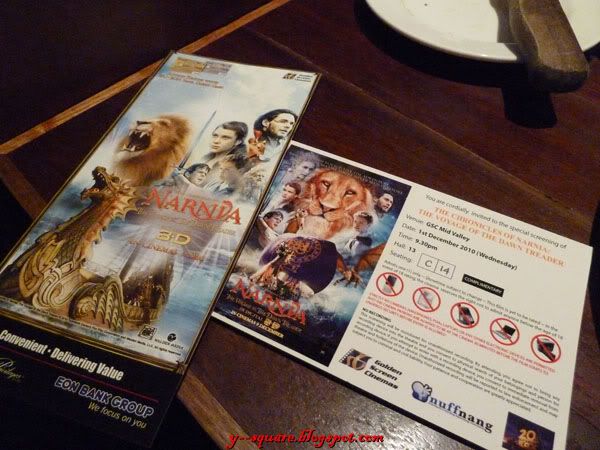 Some photo from the net: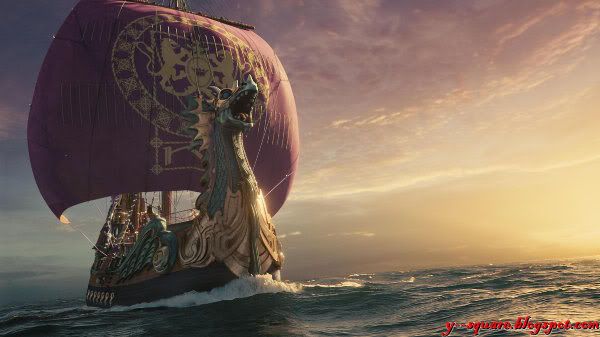 The Dawn Treader
The 4 main character: Eustace, Edmund, Lucy and King Caspian.
In 1 of my favorite scene:
Lucy reads the spells on *some book* that contains magical spells.
There spells to snow, spells to look pretty, spell to see the unseens etc.
Lucy always thinks that her sister is prettier than her, so she want to be like her sister.
But she never realize than everyone has their own ability, we just need to appreciate and make use of what we have. No point of wanting something not belong to us.
In this 3rd movie, there is a
new character which is Eustace
, cousin for Peter, Susan, Edmund and Lucy.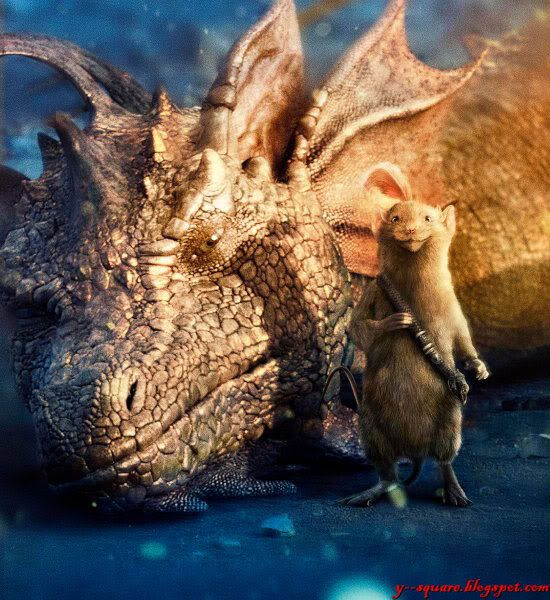 In some *Idon'tknowwhathappen* circumstances, it transform to Dragon that breathe fire!
Then, from enemy, Reepicheep become Eustace best friend!
*touched~~~sob sob*
So overall, the story line of this movie is just so so compare to the 2nd (yes, I only watched 2nd), it's not the producer fault, maybe C.S Lewis decided to take a break from the dramatic storyline in Narnia 2: Prince of Caspian.
The 3D effect is also not very impressive, very conservative, nothing special but not too bad either. Perhaps the screen is too small (does it really matters?-__-)
Overall:
8
/10
3D effect:
7
/10
Story:
7
/10 (very expect-able except Eustace turn into Dragon scene~~*teaser :p)