It's very embarassing that I never try their piece of taste before.
Not that I am not familiar with their name,
I didn't even heard of the name before *>.<*
Not sure this is the Sunway Giza outlet that I went, but they look very much the same.
Throw away the menu book, this is interesting!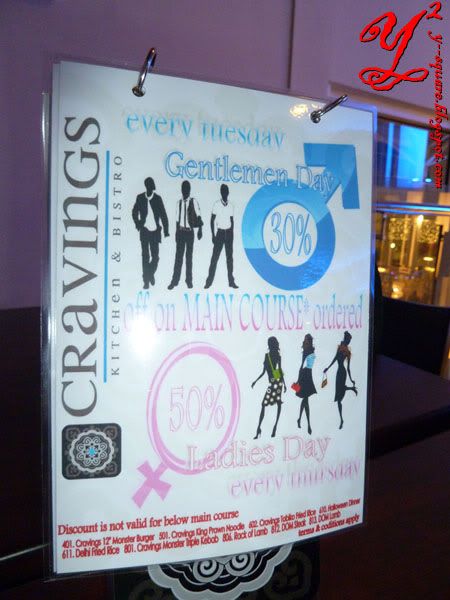 Other than the ladies day/night were introduce in most restaurant, cinema, club etc., they have Gentleman day too!
So, according to my handsome "Caucasian" travel mate, this is their signature dish:
THE 12 INCH MONSTER BURGER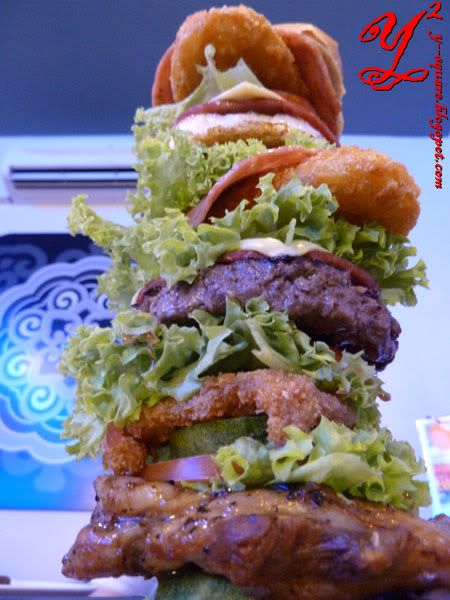 Looks like it's gonna fall off any minute!!!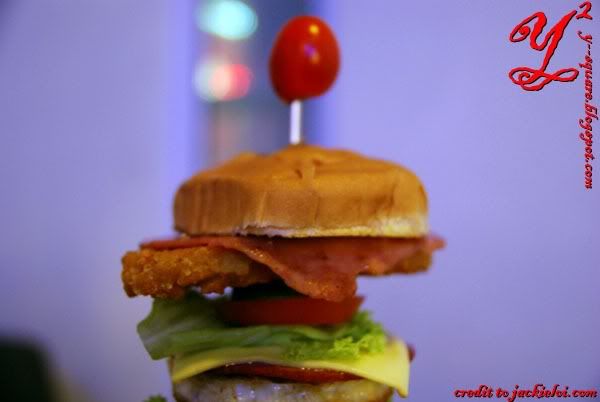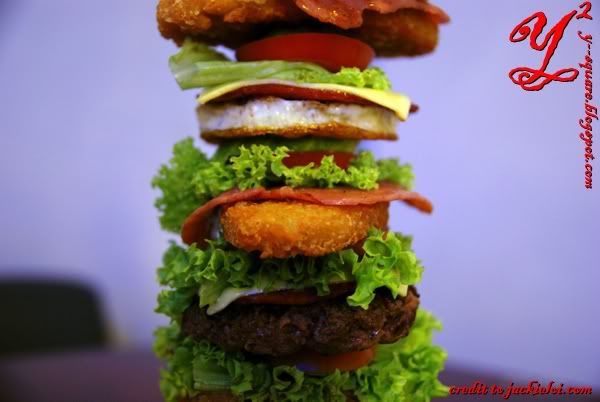 Well I don't really mind to have a tall or short burger, but since you say it's 12 inch, then don't cheat lah.
The height is build up mostly by cucumbers and tomatoes.
(The burger shown above is only for illustration purposes, it doesn't really looks like that XD)
I'll try to recall: In the burger, it has 2 harsh brown, 1 egg, 2 slice of cheese, 3 pieces of ham(not sure what meet is it, might be 1 chicken and 2 beef. Beef is elective, maybe
replaceable with other items), 1fish paste fillet, 1 beef patty, 1 Terriyaki chicken (according to Loi), 2 pieces of bread (i.e. burger bun) and uncountable amount of cucumbers, tomatoes and lettuces...
I am quite sure that I am stuffed, but I really don't know about him, since we share the dish.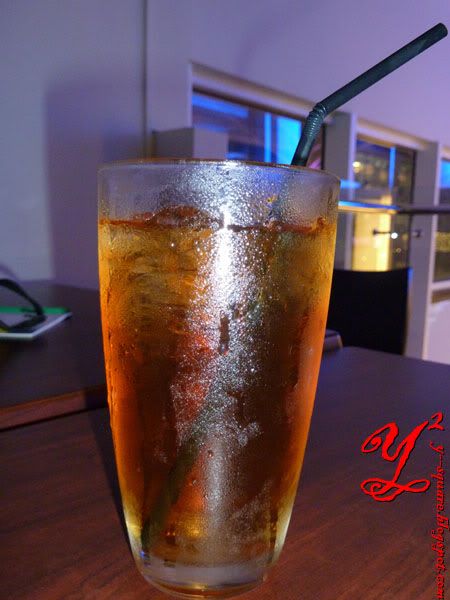 If you want to know more, you can:
(3) Google it lah~~~ need me to remind you everytime meh -__-



Overall:
6/10 (its nothing special, just the way they present the burger is unique)
Taste bud indulgence:
5/10 (nothing special about this burger, but still, up to its standard)
Purse saver:
6/10 (its a bit over prise)