I know you don't follow my twitter, so I just tell you what happen:
It was 3.30am in the morning and I has just slept for 1 hour plus.
I was so blur that I even make mistake. Fyi=for your information, but then I still add an "info" behind. Major blur~~~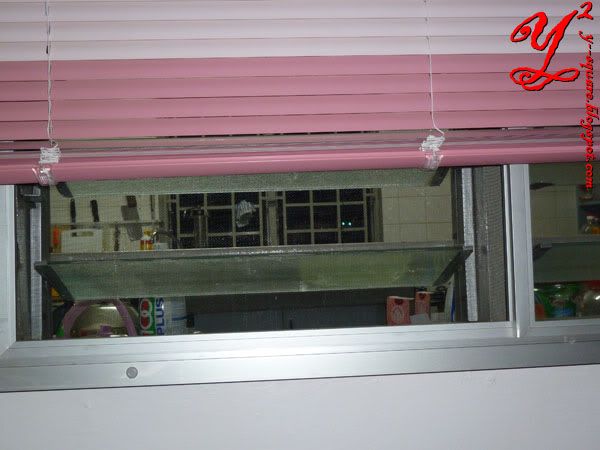 I have no idea how this cat came into our house and stuck itself between the kitchen window.
It keep making noise that we all woke up and try to get it got there.
Because the kitchen is just next to my room. So, I am officially the second biggest victim after the cat = =
It's doesn't looks like it stuck there but it looks more like sitting comfortably in there.