The
not so
latest news in town:
Watson is introducing their new membership card!!!
The story began like this:
One day, some how some what I went into a Watsons shop in JJ.
I was looking for some Sunsilk brand shampoo and conditioner
Well, most of the time I can get Sunsilk shampoo and conditioner in a cheaper prise compare to JJ or Carefour. When I am just going to pay my bills, the casher introduce me to this:
Watsons Membership card.
It's RM12 for whole life.
(did anyone get cheaper than that?)
After the activation of the membership card through internet, the member will get 200 bonus point on the next working day.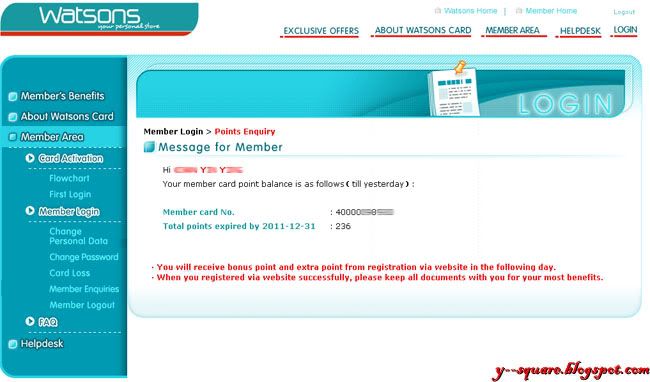 Non Watson brands earns 1 points, while Watson brands earns 2 point on each Ringgit spend.
Where every 200 points is eligible to redeem RM1.
Wait, that's more.
Inside the Watson passport, there are some vouchers to spends on.
Since I am buying Sunsilk brand shampoo and conditioner, I got Rm1 off for each of the product.
Watsons is offering the lowest price for Sunsilk that I can ever find. The voucher makes me saves even more!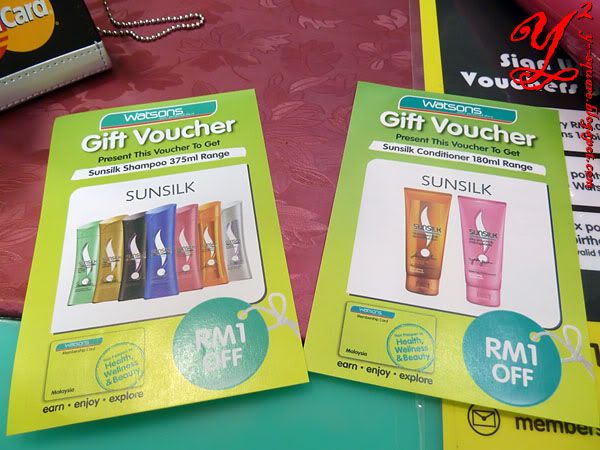 However, there's only

2 problems

:
I already got some much cards in my purse.
Ranging from Jing Si Books and Cafe, Hinode shop, Watsons and Popular.
Do I really need that much of discount ah? Do I have that much money to pay?
Ans the second one is: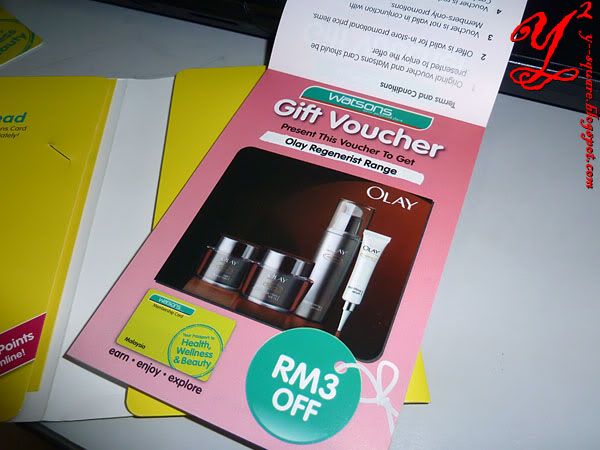 Other than Sunsilk, the product I am using and Watsons offered voucher is Olay.
But, I am not using

Regenerist

range ler... got voucher for

White Radian

range ah?