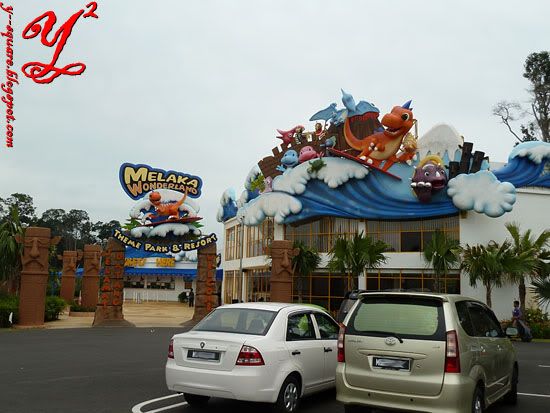 What an outdated traveler I am. I am in Melaka for the pass 2 years and only now, I mean today that I realize the Melaka Wonderland was opened!
I rarely took the road coz I don't live in that area any more (yeah, last few semester, I stay some where near there).
I was aware of the road sign to Melaka Wonder for quite some time since it is the road I must pass to reach campus. However, I didn't give much attention to it until my friend (i.e. ex classmate when I was in KL) ask me about that place. Soon after that it disappeared from my memory.
Wow! I was opned since May! No wonder.... I was having my final exam at that period.

It's almost close when I was there. It is obvious that not much Malaysian visited or should I say, not much Malaysia know its there >.<|||
RM26 on weekday and RM30 on weekend.
Hmmm... more expensive that I expected, maybe they really have some surprise inside.
Well, plan to try it when I am more free on the study week or exam period :p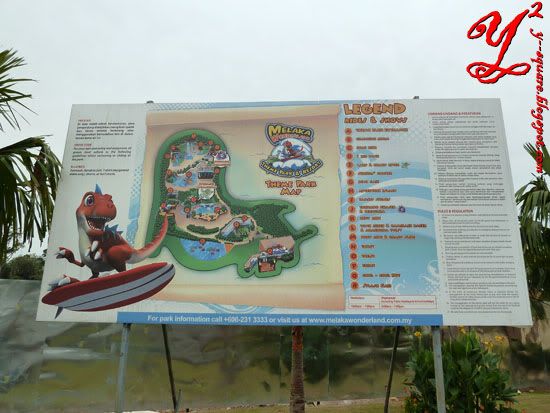 The area of the theme park is decent.
But from the outside, it seems that it has not completed.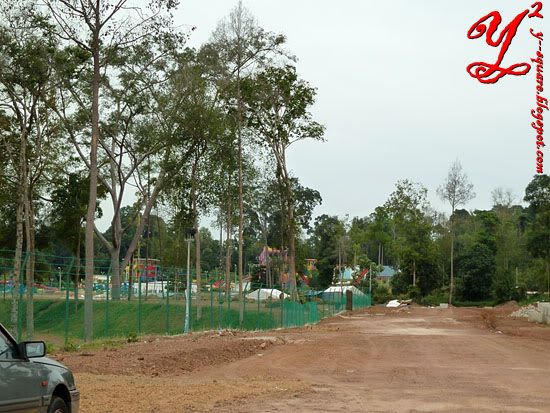 If you need more info abou the park, you can visit
here
i.e.
http://www.melakawonderland.com.my/index.php?id=2
rather than the
http://www.melakawonderland.com.my/
you found in Google. It will takes forever to load.