Although we have completed the core of the magnetic lock, it is still not finish yet. We still need to install the core on the door and door frame so that it could be use. TO protect the core, we a housing for it so that it is easy to install and minimize the harm towards the core when it functions.
These machine are what we used. We "borrow" it from the manufacturing faculty 1km away.
Searing machine: To cut the housing materials (stainless steel) into sizes that we want.
Auto Bending machine: Not be bend any air, water, earth or fire. It is to bend metal, and in our case stainless steel.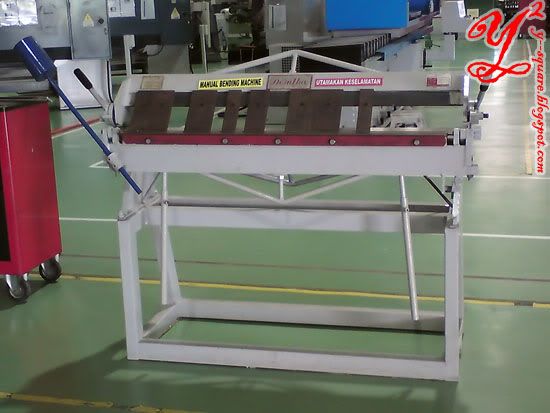 Manual bending machine: The auto bending machine need to operate under the supervision of a technician. In case the technician is not around, the manual bending machine have to be use instead.
Driller: The housing, depends on the design, needs to be drill at suitable place to screw into the door and door frame.