They should really change the slogan to:
Digi always the smartest choice!
Friends around me knows that I'm a Digi hard core fans.
My digi sim card is a present from my dad since I own my first phone.
I never change my number since then.
I have changed a few plans but all are within Digi prepaid.
When I know Digi is also selling iPhone 4, I got really excited!
What is more excited is their data plan for iPhone 4. It's specially design for people that afford less. That is also the main reason I wanted an iPhone 4.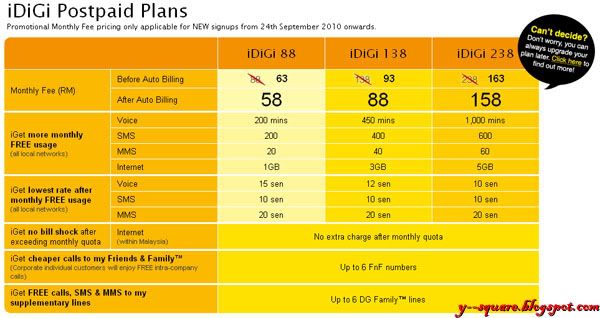 Introducing Digi's iDigi postpaid plan.
It has unlimited internet usage plus cheaper monthly fees compare to usual data plan.
Plus:

It remains the 6 FnF numbers and free sms, mms and calls to all supplement lines.
The iPhone 4 bears 0% installment up to 3 years!
Wow! Thats a good deal.
Love Digi forever!