From the last post, since I am limited source and information, I found out that one of my junior's parents is having a electronic repair shop in Kepong. They can do windings for me. Thus, I try my luck and visited them yesterday. Well, I should say it is not a smooth one. When I reach Kepong, it rains heavily. I am not familiar with Kepong and still tailing my junior's car. However, we still reach the destination.
When we (my groupmate and I) reach there, his dad took out some copper wire and a mechine to do winding.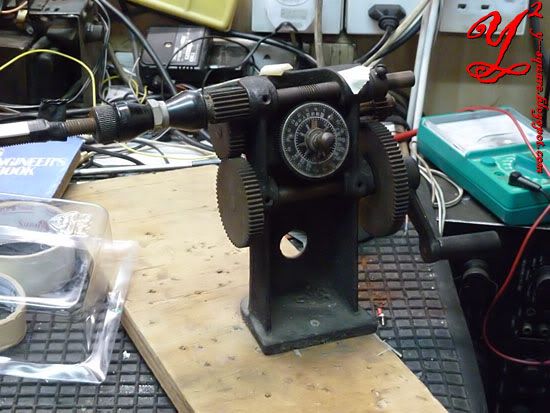 Machine to make windings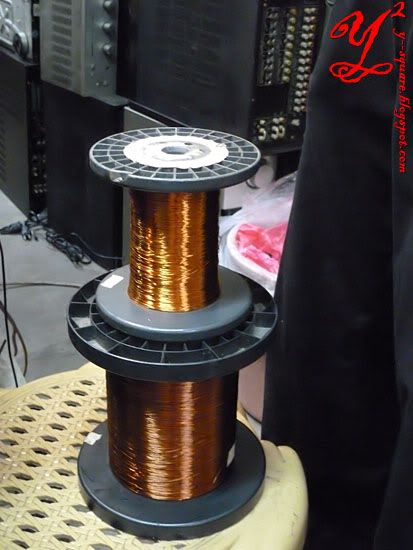 Copper wires with different diameters

However, this 2 thing is not helpful since my knowledge towards the subject is not correct. The ferromagnetic core that I get from my senior can't be use because as told by the uncle, a ferromagnetic core is suitable on high frequency AC transformer but not on DC device.

Well, guess I have to start all over again.
He suggested me to find some old transformer to get the E shape core.
The cons is that the transformer is very hard to dissemble (dissect).



Sigh... the project just getting more complicated