So, after the not very lucky incident, it's time for the real pain.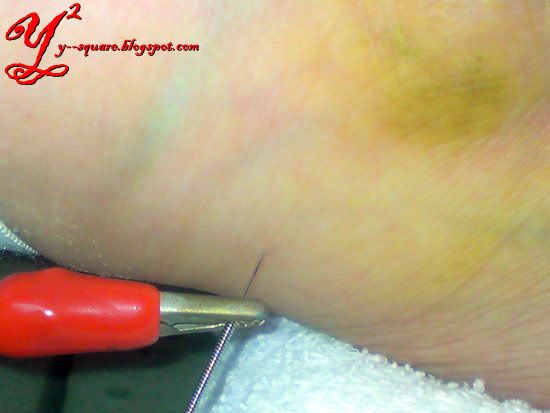 Acupuncture!!!
4 needles at once.
I think the process should be very painful, but the vibrating metal plates feel like needles too. So can't really feel which is the needle which is cause by the metal plate vibration.
If you are looking for a Chinese physician for traditional treatment, you may wanna try out this place:
C.J Boh Traditional Treatment Centre
H/P: 019-6282860
No.674, J Jalan Delima 14,
Taman Bukit Melaka,
Bukit Beruang,
75450 Melaka.
It's very near to where I stay now, so if you need help, don't hesitate to let me know.