You will not believe how bad luck we were lately. If I tell you I was so bad luck that I caught in an accident last week and almost went into an accident this week.
Last week: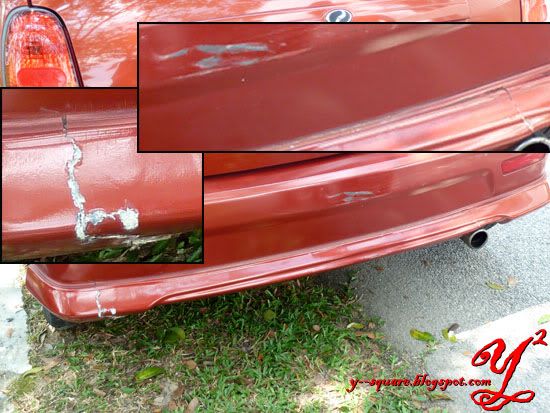 The car I bumped in.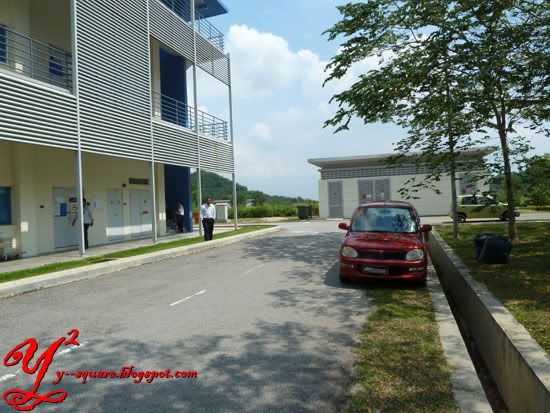 Actually, its not totally my fault ok? He park it at the corner where it is not suppose to park there. Some more not parking space.
So, I end up paying him

RM230

.
"Sisi" ( My car's name) got a tiny scratch on her bumper.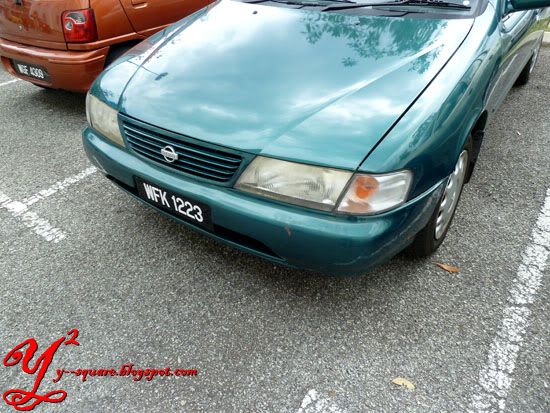 It is as tiny as a mole but a flaw is a flaw. She must have hated me T.T
Earlier in this week, Monday to be precise, when I am in Ayer Keroh, on my way back from class, a WIRA suddenly appeared from right. I was on the right most lane. I though he's gonna turn in and go, so I just release the oil, but didn't press brake. Mana tau the clever driver stop his car half way. The motor behind him have to stop also. When I realize they stop, I quickly press my brake and Sisi cream out loud. Luckily Sisi manage to stop on time. Else I think I could have knock down the motor drive and blogging in my cell now. After that, the stupid WIRA driver turn into left most lane like nothing happen. When I drove again and felt less panic, I saw that stupid WIRA driver turn left into Seri Negeri. Oh yeah~~~ thats why he stop on the right most lane, so that he could wait his turn to turn left.
Bodoh lazy drive!!! You don't know what is U-turn kah? You are risking your life for a short cut!
All the bad luck still didn't went away. This noon, after my class, as usual I went to parking lot to retrieve my car, I saw another scratch, on Sisi's ear (side mirror).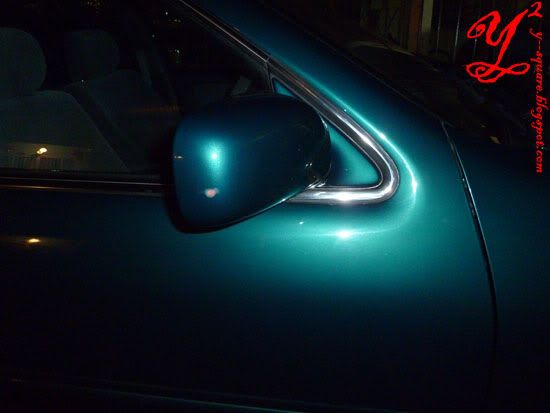 WTF!!!!
FML~~~~
You will definetely say: Ehle... small matter only whar. But how if I let you see this: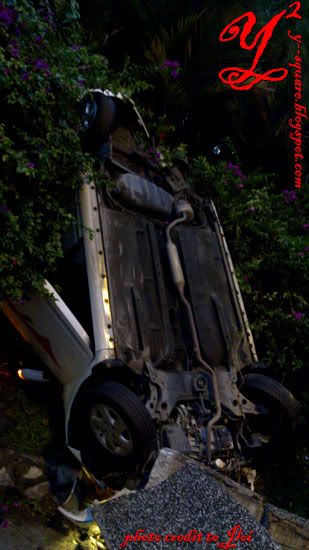 Hahaha.... this is definitely not my car nor my work. It's Jloi's car.
FH(his)L and FOL. lol...