This is definitely the different US Pizza that you have tasted in Penang.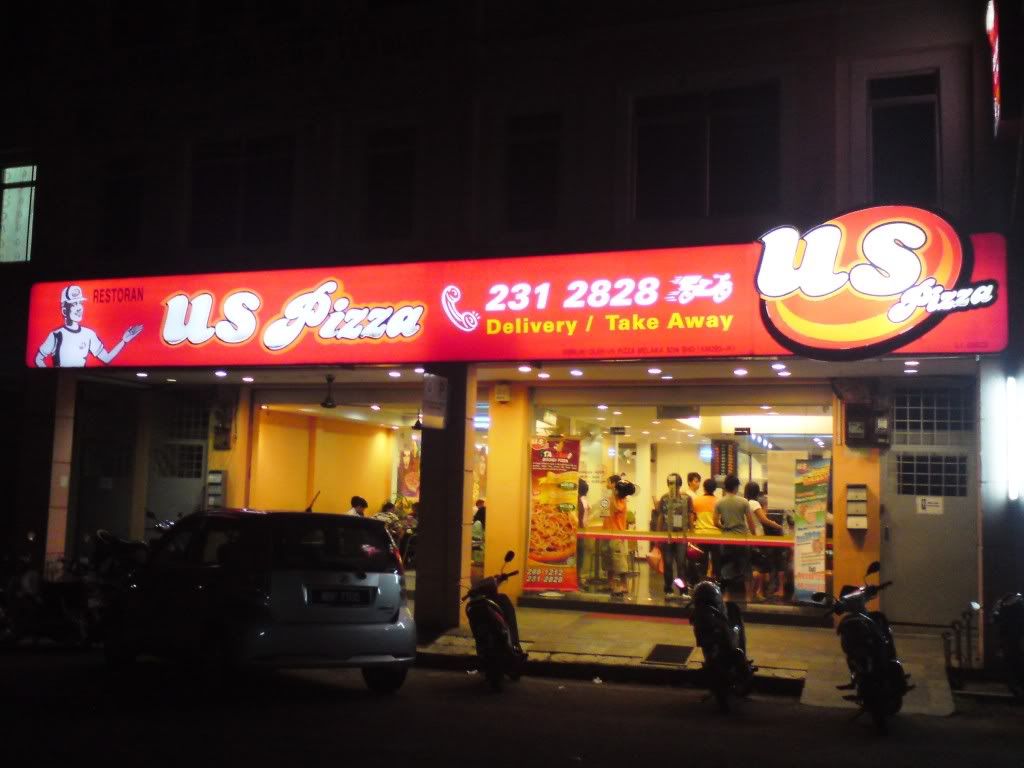 It is located at Bukit Beruang
It is not in the Melaka town, but it is consider near also.
(if you are not from melaka, and you want to come here, you should turn in by Ayer Keroh tol, and use Musaffar Height i.e. short cut *wink wink*)
Melaka US Pizza Map:
Once you are in Bukit Beruang, here is it.
If you still can't find the place, here is the address:
45&47, G/Flr, Jalan BBI 1,
Taman Bukit Beruang Indah,
Bukit Beruang,
75450 Melaka
Ignore the address in the receipt, its fake one, I have been living in Bukit Beruang in the past 7 weeks.... opss.... rahsia terbongkah....
We ordered 5 pizzas and 3 jugs of soft drinks
(They are having Tuesday special promotion)
I will try to name it correctly. (Let me know if I make mistakes)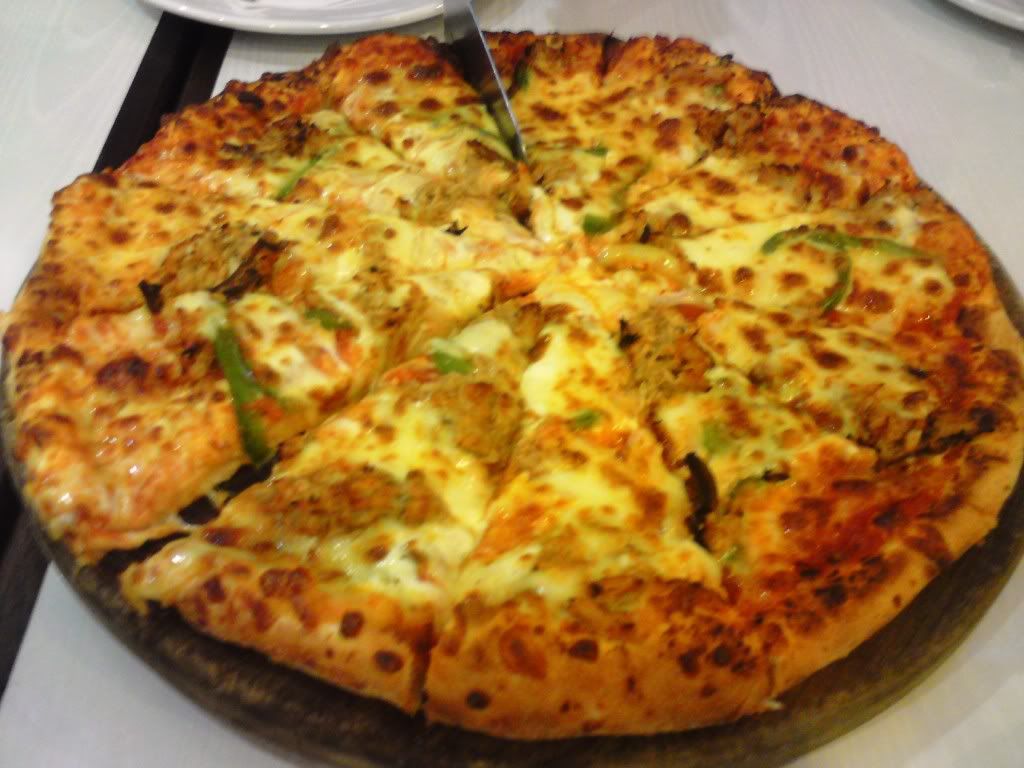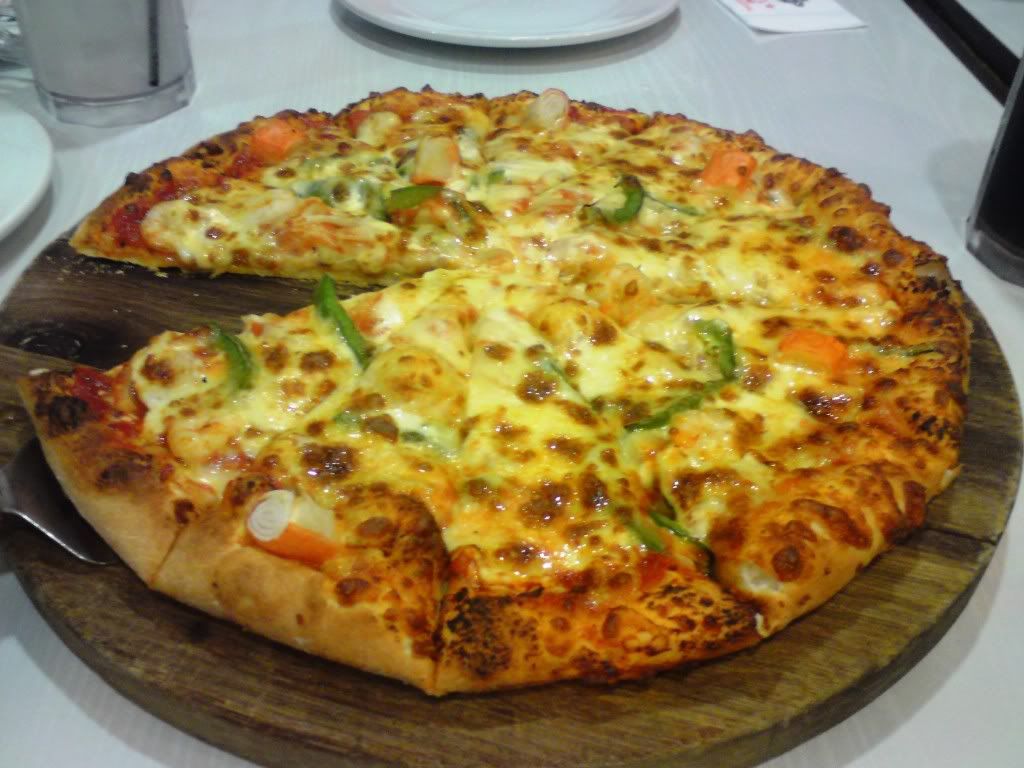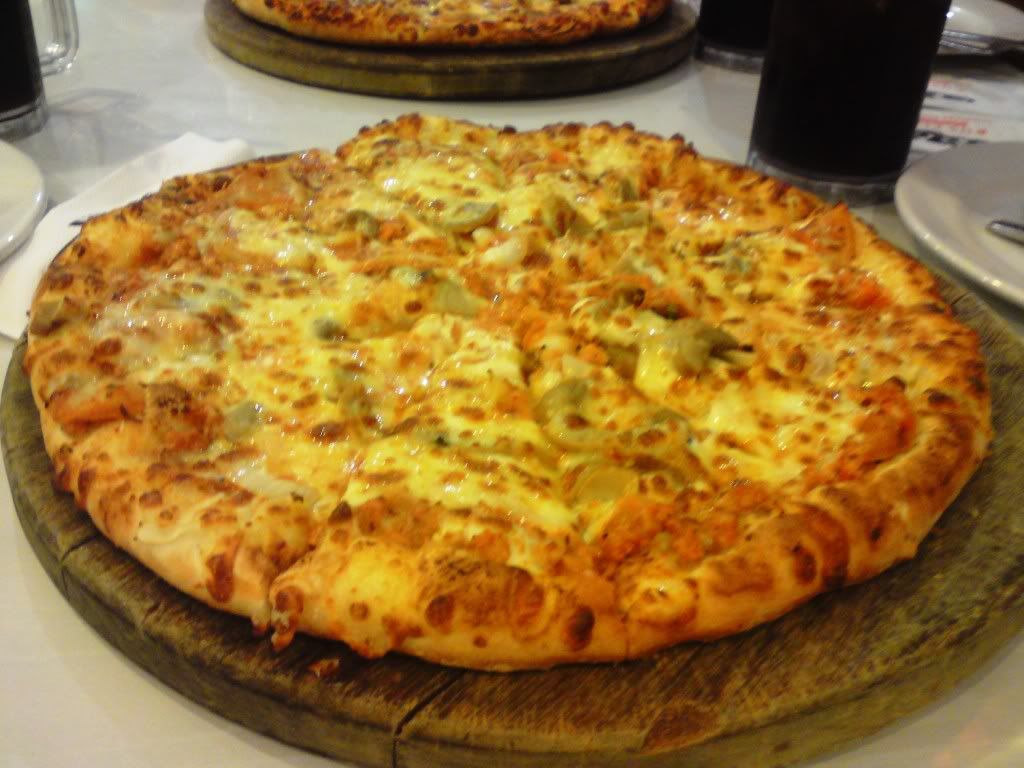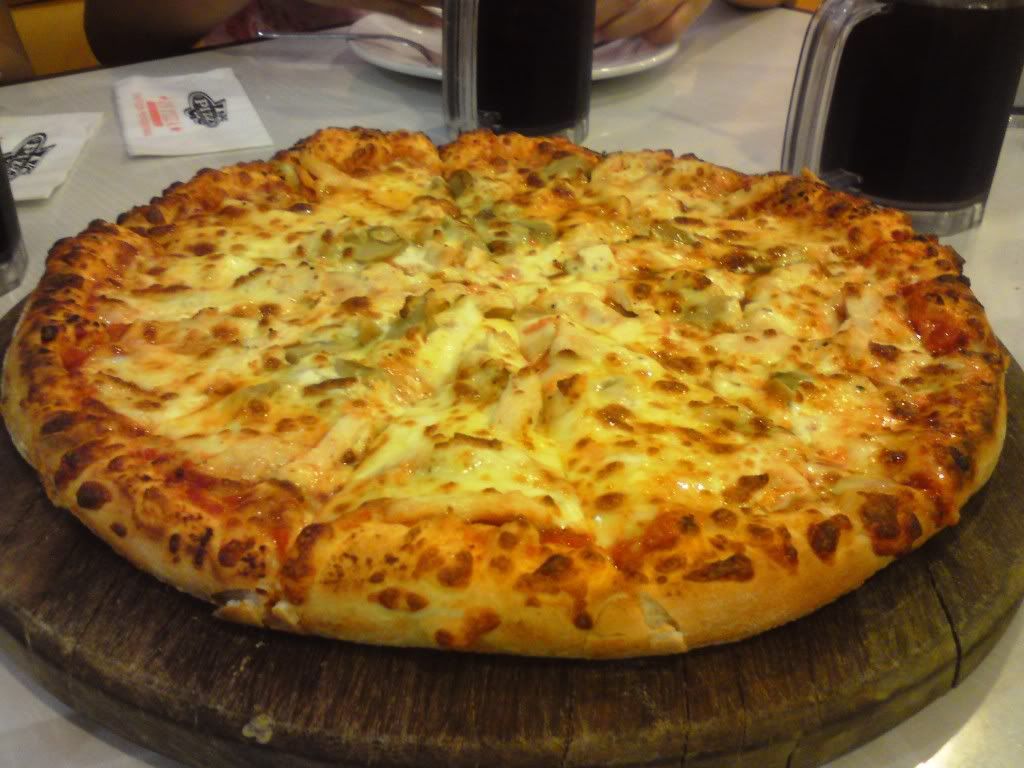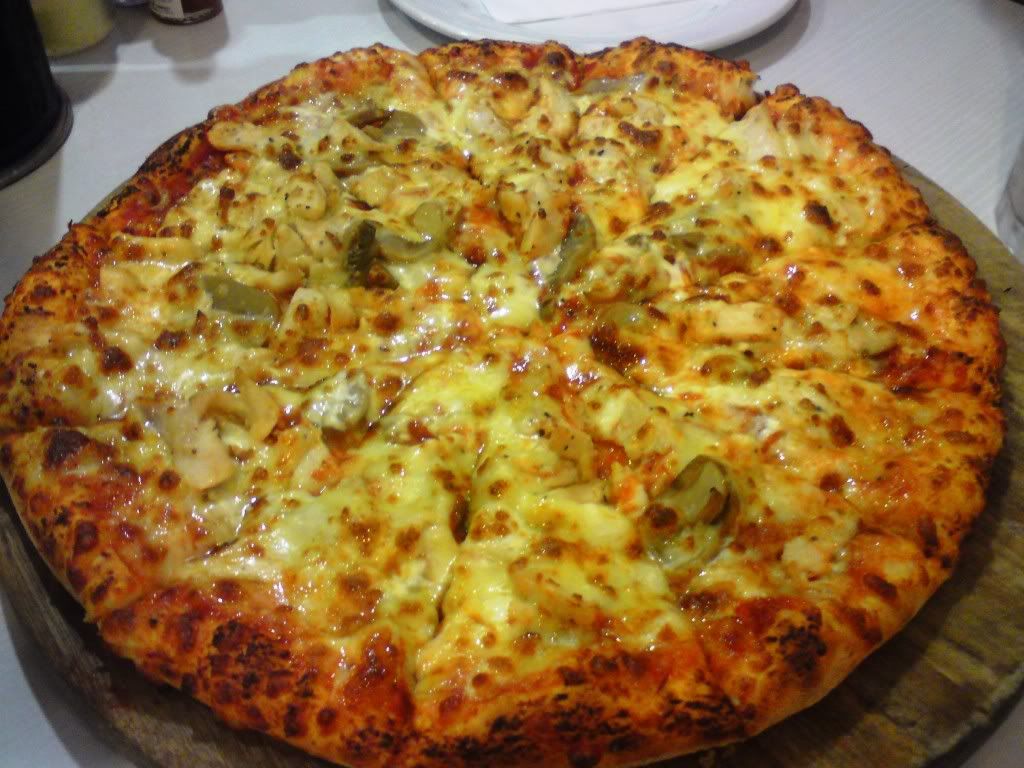 This is the left over, buit I don't think it is Penang special. I think they gave us classic chicken istead of Penang special.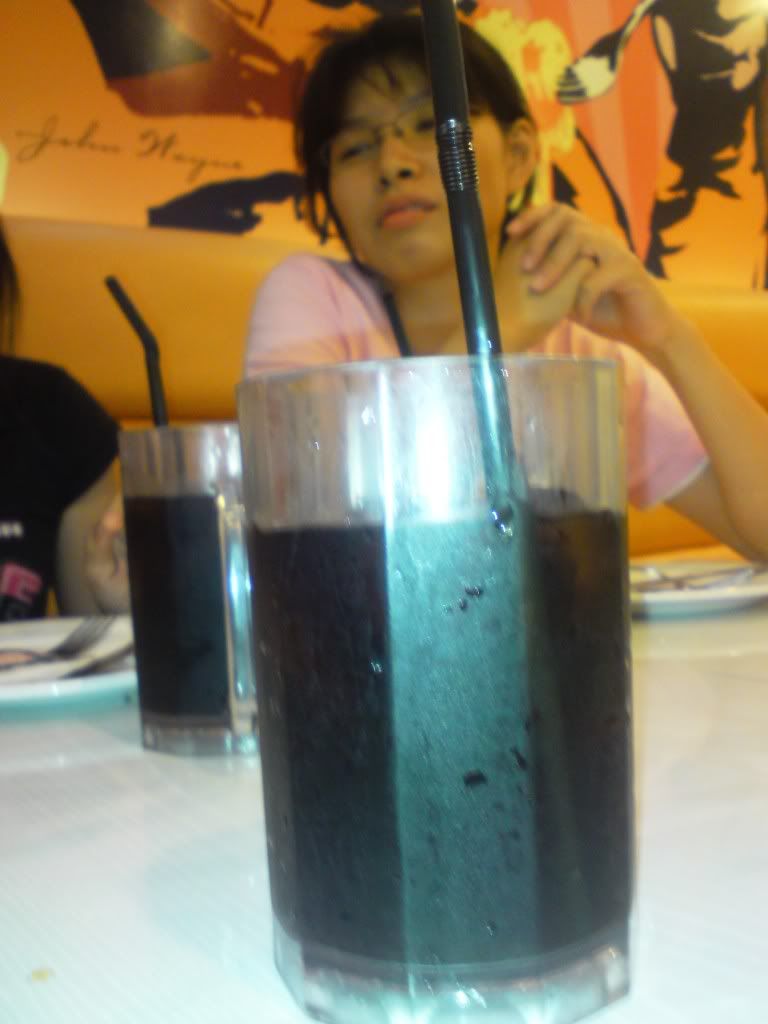 AND soft drinks for every one... ignore the background, else she will bising again...
Comment: Thumbs up for US Pizza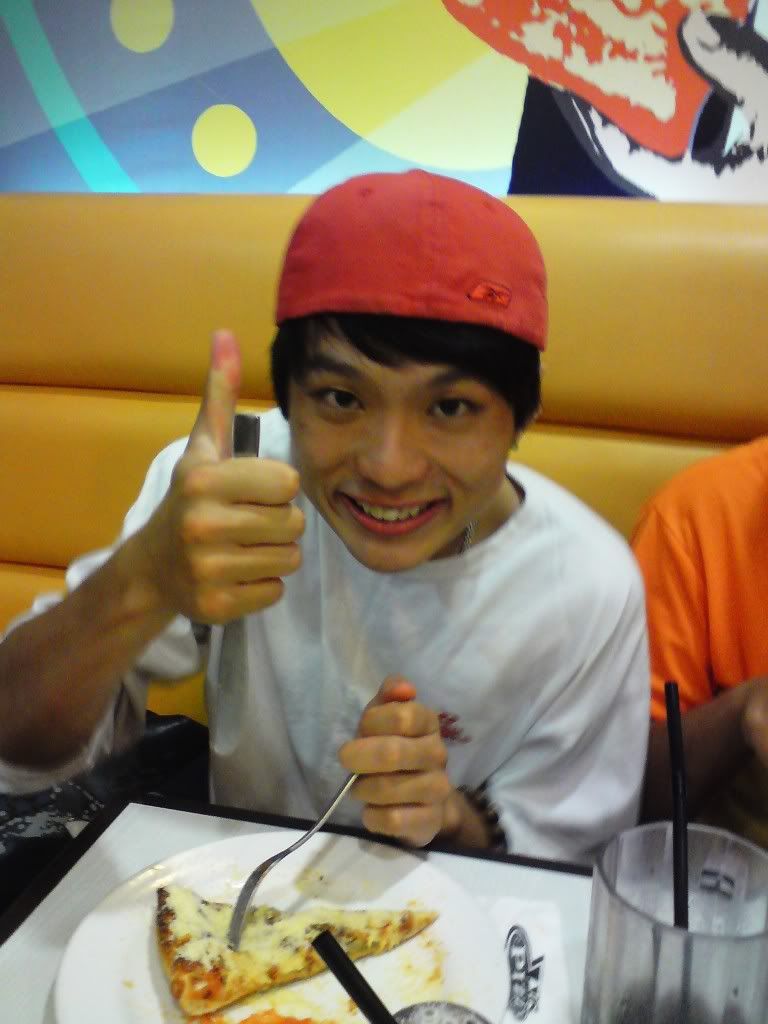 (If you are from US Pizza and you want this photo, feel free to contact me or this model by annieyinying@hotmail.com)
Obviously, Pizza Hut can't fight with US pizza by looking at US Pizza's portion. The only thing I think they should improve is on their speed and technique in keeping the pizza war. Most pizza that has stuffed in my mouth was slightly cooler than I have expected.
P/S: US Pizza's menu.